College Principal's Report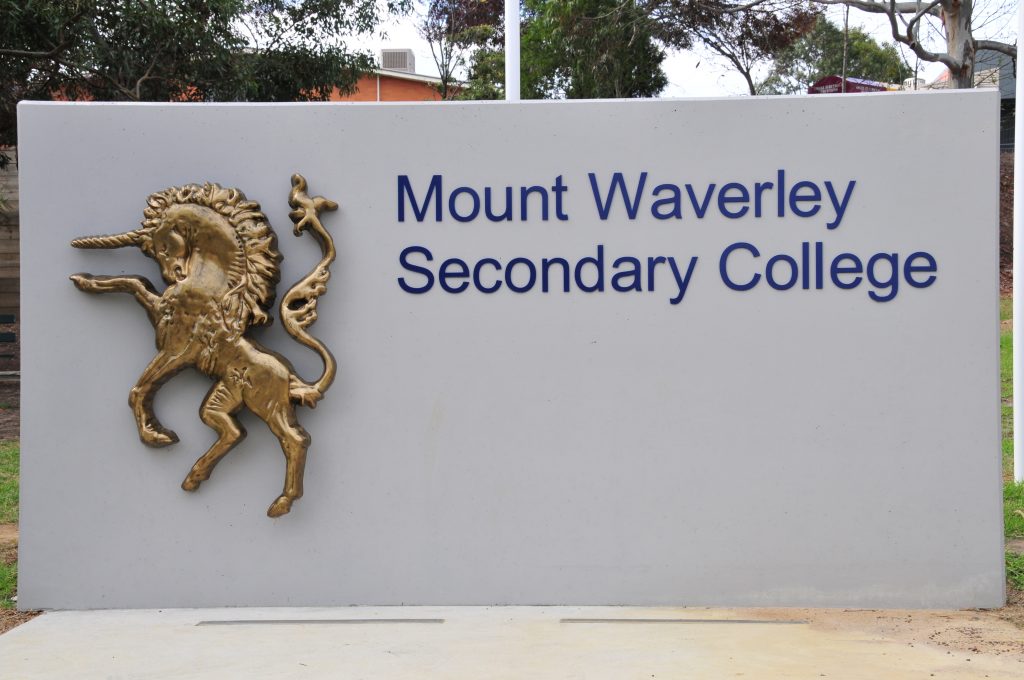 Vice-Chancellors Dinner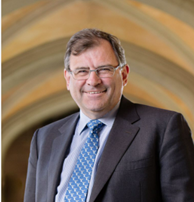 On Thursday 31st August I had the privilege of being invited to a Principals' Dinner hosted by the Vice Chancellor of the University of Melbourne, Professor Duncan Maskell. There were many senior academics there as well as principals from the state, catholic and private sectors.
Prior to joining the University of Melbourne in 2018, Professor Maskell was Senior Pro-Vice-Chancellor at the University of Cambridge, responsible for overall planning and resources for the globally recognised institution. A Cambridge graduate and research specialist in infectious diseases, Professor Maskell's career also includes the University of Oxford, Imperial College London, and Wellcome Biotech.
Professor Maskell gave a wonderful speech on the night, and we also heard from two second year students who spoke about their experiences as students and opportunities on offer at the University of Melbourne. I thoroughly enjoyed this networking opportunity and thank the University of Melbourne for this great initiative.
Premier's Visit
On Wednesday 6 September we had a surprise visit from Premier Daniel Andrews and our local MP for Ashwood Matt Fregon. The College Captains, Campus Principal Mr Ian MacLeod and I enjoyed taking our guests on a tour of our new STEAM Centre. We are looking forward to opening our new $8 million STEAM Centre in Term 4.
VCAA VCE Leadership Award
The 2023 VCE Leadership Awards are coordinated by the Victorian Curriculum and Assessment Authority (VCAA) to recognise VCE students for their leadership, initiative, and involvement in extra-curricular and community activities.
The 2023 VCE Leadership Award Ceremony was held on Friday 8 September and Jocelyn S of Year 12 (one of our College Captains) represented our college with pride. Jocelyn was one of eight students across the State who won a VCE Leadership Award and were in the running to be the VCE Leader of the Year. Although Jocelyn didn't win the overall award, we are so proud of her achievements. Thank you to Mr Jacob Myers- Head of Student Voice, who attended the ceremony with me on the day.
Star Performers
Victorian State Schools Spectacular
The college would like to congratulate Ananya H, from Year 10, who participated as one of the Principal Vocalists in the 2023 Victorian State Schools Spectacular, held last Saturday at John Cain Arena. She sang some great songs and did an amazing job representing our school and was part of a wonderful show. Well done, Ananya!
Ananya is pictured below with some of her fellow Principal Vocalists during the opening of Act 2 when they performed 'Firework'.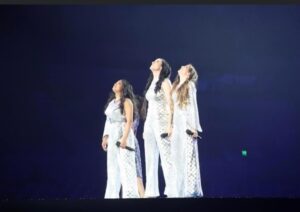 Run for Rossy
Congratulations to Mr Danny Gwynne, Sports Leader who organised our inaugural MND fundraiser fun run. Over 150 students signed up to run around the Junior Campus oval and we raised over $5000 in memory of one of our alumni Chris Ross, Class of 2007 who was diagnosed with MND in April 2021 and tragically passed away last month. Some of our 'brave' teaching staff also volunteered to be dunked in ice on the day to raise money. Thank you to all the students, families and staff who supported this important cause.
Community Showcase 
Special thanks to Mr Matt Sheehan, Campus Principal-Junior School and Mr Paul Graham, Student Support and Resources Manager and their teams for putting on a Community Showcase on the Junior Campus last Wednesday. Many displays and activities were on offer, and it was great to see so many students, parents and staff attend this inaugural event. Our college motto is 'Community, Choice and Engagement' and this was clearly on display during the afternoon.
R U OK Day
On Thursday 14 September we recognised R U OK Day on both campuses. R U OK day is a key awareness day to inspire and empower everyone to meaningfully connect with the people around them and start a conversation with those in their world who may be stressed with life. "A CONVERSATION CAN CHANGE A LIFE." Thank you to all the students and staff who were involved in activities on the day.
Selective Entry High Schools
Congratulations to Matthew Z, Geonui K, Ethan C, Saachi A, Sherry Z, Nicole C, Swasti V, Seunggwon H, Lipika M, Anita G, Jagan V, Malhar V, Eesha K, Thomas L and Eugene S who have accepted a placement in a Selective Entry High School for Year 9 in 2024. We are very proud of your achievements and wish you all the best in your new schools.
2024 Scholarships
Scholarships are available for Year 4-11 students, Year 12 students planning to undertake tertiary studies in 2022, and Aboriginal and/or Torres Strait Islander students planning on completing Years 11 and 12.
Year 4-12 student scholarships
The Department of Education and Training manages a number of scholarships which are available to students who are currently enrolled in Years 4-12.
Scholarships are available for students:
studying in Victoria and who are citizens or permanent residents of Australia
enrolled in Years 4 to 11
enrolled in Year 12 who plan on undertaking tertiary studies.
Scholarships are awarded to students who can demonstrate:
excellent academic achievement
participation in school and local community activities
financial need as determined by the parent or carer receiving a Centrelink income support payment, or the student themselves receiving the Youth Allowance.
Scholarships are either one-off payments or for the duration of the student's course/study annually.
Applications for these scholarships, number of which have specific eligibility criteria, will open on 1 October 2023 and close on 1 February 2024.
For more information and a list of available scholarships visit the 2024 Student Scholarships for Years 4-12 Factsheet. https://www.vic.gov.au/student-scholarships#how-to-apply
2024 C.A.S. Hawker Scholarship for 2023 Year 12 Students
 The 2024 C.A.S. Hawker Scholarships open on Monday 4th December and close on Friday 5th January 2024. C.A.S. Hawker Scholarships are one of the most generous privately funded scholarships available to undergraduate students in Australia. Each residential scholarship is valued at up to $60,000 over three years. The scholarships are available to all Australian students. The majority have been awarded to students entering their first year of university studies.
Selection is largely based on personal qualities and demonstrated leadership as well as academic ability. Undergraduate Hawker Scholars are able to attend a range of Australian educational institutions. Four scholarships were awarded this year.
The Charles Hawker Scholarship perpetuates the memory of scholar, soldier and pastoralist Charles Allan Seymour Hawker and commemorates the achievements of one of Australia's most respected statesmen.
If you are a current student in Year 12 and are interested in this potential life changing opportunity of being awarded a C.A.S. Hawker Scholarship, please visit the website www.hawkerscholarship.org for further information.
Mango Fundraiser

At the start of next term information will be sent out on Compass regarding our mango fundraiser. Trays of mangoes will be able to be purchased for $26 each and money raised will go towards student lead projects.   Please purchase a tray in support of our college.
Term Vacation
I wish all students and their families a safe and restful holiday. Year 12 students will be attending revision over the holidays and need to ensure that they are consistently revising their coursework. In addition, students should be practising past exam papers under timed conditions. Examination papers can be viewed on the VCAA website: www.VCAA.vic.edu.au. Students should access and read the assessment reports for each study on this website. These are written by the examiners and highlight common strengths and weaknesses in student answers. I cannot stress enough the importance of using these holidays for revision and study purposes.
I would like to thank all students, teachers, and support staff for their hard work during the term and wish them a safe and happy holiday. I will be on long service leave for six weeks at the start of next term and am heading to Europe for a holiday with my husband. Mr Ian MacLeod will be Acting College Principal during this time with Mrs Asha Vazirani stepping up as Acting Campus Principal-Middle school for six weeks.
Just a reminder that Term 4 begins on Monday 2nd October and students should wear their summer uniform.
Mrs Karen Wade
College Principal