College Principal's Report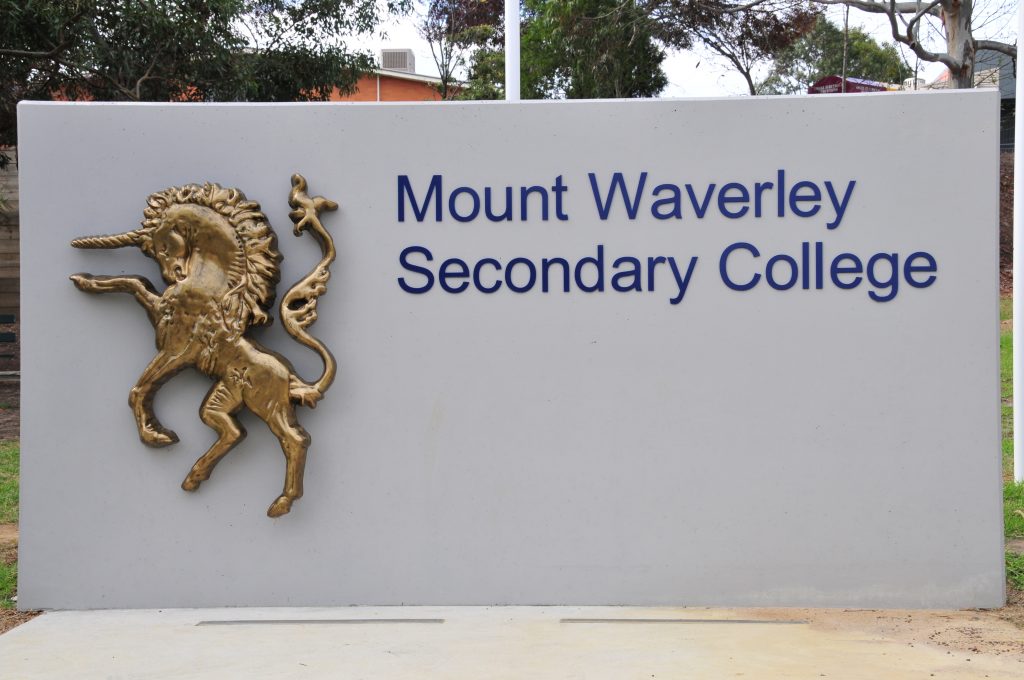 Owa Senior High School Visit
Our sister school relationship between Minami Senior High School in Osaka, Japan and Mount Waverley Secondary College in Melbourne, Australia began 35 years ago.
In 1988 the College Principal Mr Don Laird and Japanese teacher Ms Megan McLaughlin looked to establish a sister school relationship with a school in Japan to enhance our Japanese language program. At that time Mount Waverley Secondary College was one of the pioneer schools teaching Japanese in Victoria.
Every second year since the program began staff have brought their two Intensive English classes to Australia. The following year Mount Waverley Secondary College has sent a student Study Tour to Japan. During this tour, a week was spent at Minami Senior High School and was timed for our students to take part in the Bunkasai Festival.
Hundreds of students from both schools have participated in this outstanding exchange program. Not only has cultural understanding and respect for diversity grown through these experiences but more importantly life-long friendships have developed.
In 2022 because of the declining birth rate in Osaka City, Minami Senior High School was amalgamated with two other schools in Osaka to form Owa Senior High School. Last week we welcomed the first tour group from Owa Senior High School who stayed with us for six nights.
Their Principal Mr Kawaguchi and English teacher Mr Tanagawa accompanied the group, and all students and staff were hosted by members of our leaning community. These international visits are so important and help us learn about each other's cultures and customs.
Sadly, this will be their last tour to Mount Waverley Secondary College, but our annual three-month exchange program will continue, and we will look forward to many years of continued friendship and partnership with Owa Senior High School.
I would like to thank Mrs Yasunaga our Head of Languages for overseeing this visit and a special thank you to our host families for the warm way in which they accepted our visitors into their homes.
Term 3 College Raffle Winners
A special thank you to everyone who purchased tickets in our recent Term 3 College Raffle. We raised over $3280 which will go towards student led initiatives. Congratulations to our raffle winners.
Our winners are:
1st Prize – Austin Gould
Interior/Exterior Painting valued at $1500, sponsored by Master Colour Pty Ltd
2nd Prize – Julie Netkow
DJI Mini 2 SE Drone valued at $599, sponsored by Honeylight Consulting
3rd Prize – Melissa McGregor
Mercator Ceiling Fan & Brilliant Bathroom Heat Lamp valued at $460, sponsored by Airfour Air Conditioning
4th Prize – Nicole Bray
Ultimate & Teens Gift Cards valued at $400, sponsored by Product Dynamics & Paradise Shades
5th Prize – Austin Gould
Republica Restaurant Voucher, Texas Calculator & Campion Book Voucher valued at $295, sponsored by Quinces Coaches, Texas Instruments & Campion Education
6th Prize – Jayda Chhit
village Gold Class Indulgence Voucher valued at $219, sponsored by Toshiba
7th Prize – Stephanie Lai
Texas Calculator & PSW Voucher valued at $145, sponsored by Texas Instruments & PSW
8th Prize – Ayden Ushoroff
Texas Calculator & Coles Myer Gift Card valued at $145, sponsored by Texas Instruments & Premier Waste
We would sincerely like to thank the generous sponsors (listed above), for supporting our learning community with this fundraising event.
Book Week
Well done to our library team and student library leaders for organising great activities in both libraries last week during Book Week. The theme for the week was "Read, Grow, Inspire." Special thanks to all the students and staff who joined in to celebrate our love of reading.
Wear it Purple Day
On Friday 25 August the college celebrated 'Wear it Purple' day. It was great to see students and staff wearing purple to celebrate diversity and inclusion. Well done to the Respect Association students on both campuses who helped organise lunch time celebration activities.
Year 11 Fancy Dress 
It was wonderful to see our Year 11 students dress up in their costumes and having a fantastic night on Friday 25 August at the Novotel Glen Waverley. I would like to thank Mr James Johnston, Acting Senior School Leader for his organisation of this event and our wonderful Senior Subschool Team and other staff for giving up their time to help supervise our students on the night.
Student Parent Teacher Conferences
A reminder that Semester Two Student Parent Teacher conferences are scheduled for Thursday 7 September between 1pm and 7.30pm.  Conferences will once again be held online via Webex links.  Thursday 7 September is a student free day, and no classes will be held.  Please encourage your child/ren to attend these conferences with you, so that they can receive feedback and take ownership of their learning.
2023 Parent/Caregiver/Guardian Opinion Survey
Invitations to the 2023 Parent/Caregiver/Guardian Opinion Survey (previously known as the Parent Opinion Survey) link has been emailed out again this week via Compass. Each year the school conducts an opinion survey amongst a sample of our learning community. This year, all parents/caregivers/guardians have been invited to participate. Results will be used to inform and direct our future school planning and improvement. The survey will be conducted online and should only take 20 minutes to complete. Please take the time to respond to this important survey as we value your feedback.
Message from Our Nurses
Just a friendly reminder on what the protocol is for when your child is feeling unwell and would like to go home. Should your child fall ill during the day they must attend the First Aid Office on their respective campus for care. The Nurse will then assess them and if they are deemed too unwell to be at school, you will be contacted by the Nurse to arrange for them to be collected. If your child is under 16 years of age they will need to be physically picked up and signed out from school, they are not to leave the school grounds without being picked up by an adult.
Students should not be using any form of electronic device (mobile, laptop etc.) to contact their own parents/carers to arrange to be collected. If this occurs, we request your support to direct them to the Nurse.
We would also ask for your cooperation in not sending your child to school if they are unwell. Please do not give them medication to reduce fever and symptoms of viral illness before school in the hope that they can 'push through' the day. This will assist us in reducing the spread of illness at school and help your child recover and to feel their best whilst learning.
Please also note that a medical certificate will be required if your child does not attend a scheduled SAC.
Your support in this matter would be greatly appreciated as we are trying to keep our learning community safe and stop the spread of Covid and other illnesses.
Mrs Karen Wade
College Principal