College Principal's Report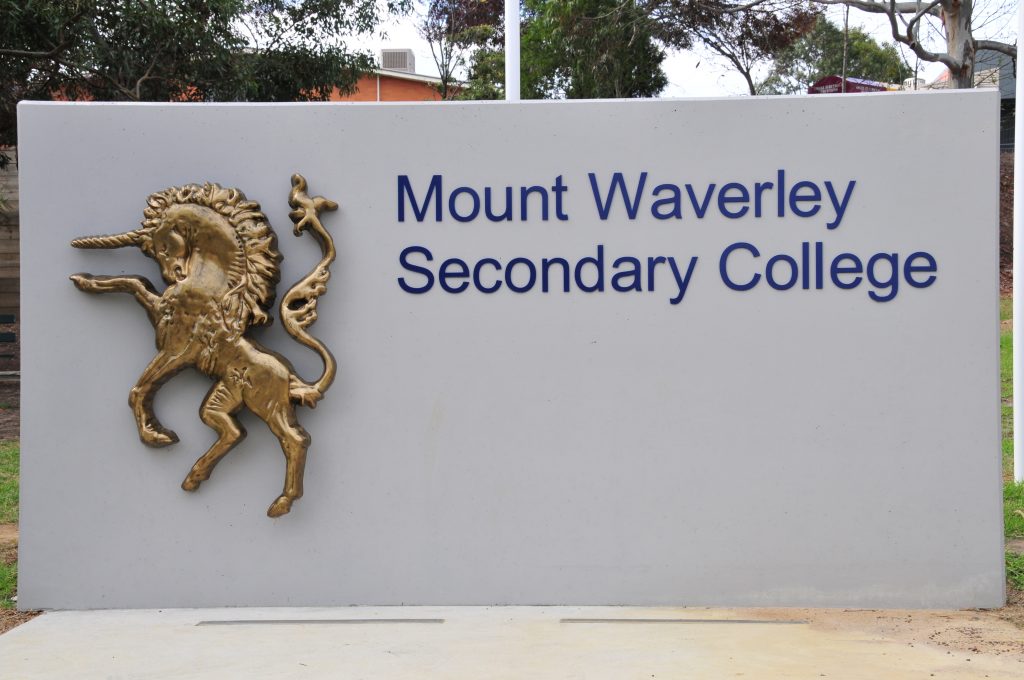 I look forward to writing my newsletter article because there are always student and staff achievements which have great cause for celebration.  This fortnight is no exception.
 2023 Year 7 Information Evening
It was wonderful to see many parents and students attend our 2023 Year 7 Virtual Information Evening on Tuesday 22 November.  I spoke about what skills, attributes, and strategies I would want my child to develop at school and encouraged the new Year 7 students to get involved in the many opportunities and extra curricula activities on offer at Mount Waverley Secondary College.  I left the students with a quote from Dr Seuss "You're off to great places, today is your day.  Your mountain is waiting, so get on your way!"
Kwong Lee Dow Young Scholars Program
Over 1500 applications from Year 10 students were received for this exemplary Melbourne University program this year.  Mount Waverley Secondary College had two students Maya C and Farah H accepted into the Successful Class of 2024 Kwong Lee Dow Young Scholars.
Thank you to Mr Jacob Myers Head of Student Voice for supporting our students with their applications.
2022 Presentation Night
Our 2022 Presentation Night will be postponed until Term 1 2023 to enable us to recognise our Year 12 award winners and College Dux. Further details regarding this event will be released at the start of next year.
Exams on the Senior Campus
Over the last few weeks, the Senior Campus has been a very busy place. Students in Year 9, 10 and 11 have been completing exams and teachers have been marking them and writing reports.
Our Year 12 VCAA examinations concluded on Wednesday 16 November and as you can imagine the organisation of these exams is a huge logistical task. Thank you to Mr Matt Cara, Senior Subschool Leader for overseeing this process along with our Chief Examiner, Mrs Trish Reid. We now await our Year 12 results which are released on Monday 12 December.
2023 Early Commencement
Our whole school rolled over to our 2023 timetable on Monday 30 November and our 2022 Year 8 students began classes on the Senior Campus.  Early Commencement is a great way for students to get a head start on their studies for next year.  I encourage all students to complete set homework and read their texts before returning to school next year. A special thank you to the staff for their efforts in running this program and in particular, the sub school teams, faculty heads and Mr Scott Smith (timetabler) for all their hard work.
Sports Awards Evening     
Congratulations to Mr Danny Gwynne and Mr Jay Newport our Sports Leaders for their work in organising our Sport Awards Night at the college on Wednesday 7 December. It was fantastic to see so many families and students in attendance, celebrating and recognising the great achievements our students have made in 2022. It was also wonderful to welcome back Ms Gemma Lagioia, a former Mount Waverley Secondary College student from the Class of 2019. Gemma is currently playing in the AFLW for the Western Bulldogs. Gemma willingly gave up her time to come back to Mount Waverley Secondary College for this special event and spoke to our students about her sports journey.
Semester Two Reports
Teachers have been completing reports and feedback for their students.  Year 7 to Year 11 students and parents/carers will receive an end of semester report via Compass on Tuesday 13 December. The reports are a culmination of the written feedback from their teachers with additional information on work behaviours and, for Year 7 to 10 students, Victorian Curriculum levels.
MWSC Term 4 Raffle
Congratulations to the following people who won prizes in our Term 4 raffle which was drawn on Tuesday 29 November. We raised over $1750 which was a great effort.
Thank you to all our sponsors who generously donated the prizes.
1st Prize:    Garden Bench Seat, sponsored by Area Safe Products, valued at $2000 –  Winner: Jackie S
2nd Prize:  Mitsubishi Electric Air Purifier, sponsored AirFour Airconditioning, valued at $1265 – Winner: Jill E
3rd Prize:   Buds to Blooms Voucher, sponsored by Buds to Blooms valued at $390 – Winner:  Megan Dumas
4th Prize:   Myer Gift Card, sponsored by Mathematics Online, valued at $300 – Winner:  Nikki Moore
5th Prize:   Parliament House High Tea, sponsored by Matt Fregon MP, valued at $300 – Winner:  Kari Simmons
6th Prize:   One by Wacom Creative Pen tablet & TI-30X Plus Calculator, sponsored by Learning with Technologies & Texas Instruments, valued at $142 – Winner:  Neyssa S
7th Prize:   One by Wacom Creative Pen tablet & TI-30X Plus Calculator, sponsored by Learning with Technologies & Texas Instruments, valued at $142 – Winner:  Kaminis Family
8th Prize:   Compendium & TI-30X Plus Calculator, sponsored by Maps Marketing & Texas Instruments, valued at $122 – Winner: Yulin Zeng
9th Prize:   Educational Posters (3) & TI-30X Plus Calculator, sponsored by Stile Education & Texas Instruments, valued at $122 – Winner:  Sarah Wilson
10th Prize: Shintaro Portable Vibro Speaker & TI-30X Plus Calculator, sponsored by Microland 2000 & Texas Instruments, valued at $82 – Winner:  Chia Ying Neo
Mrs Karen Wade
College Principal