College Principal's Report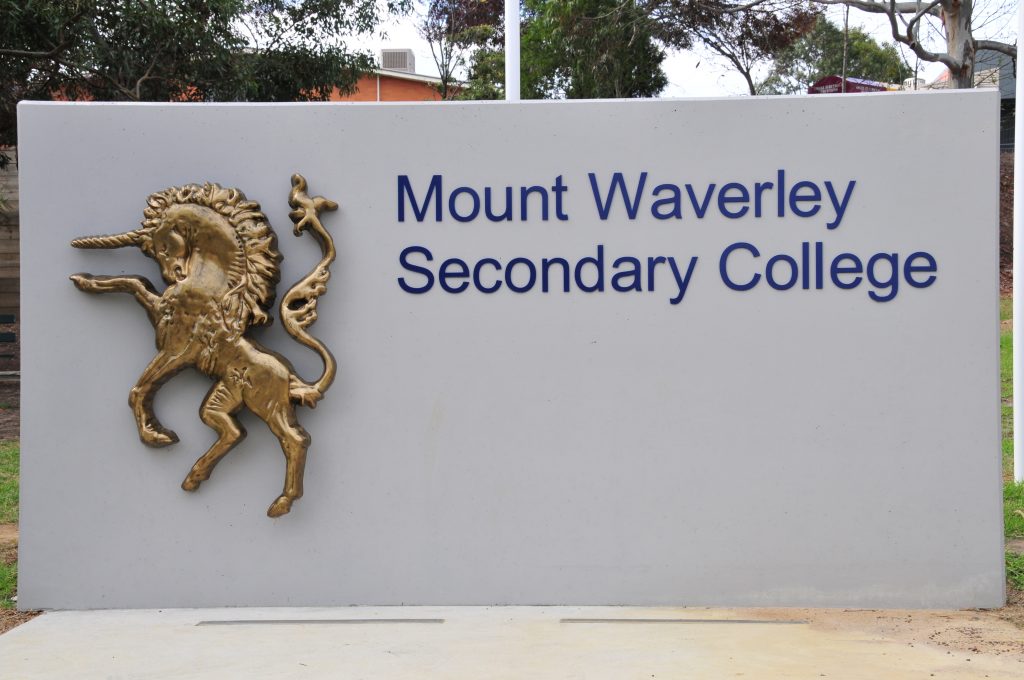 2023 College Captains and Prefects
Congratulations to the following 2023 Year 12 students who have been elected as our college leaders. These students went through several rigorous steps to be selected and I would like to thank Mr Myers, Head of Student Voice for overseeing this process.
Congratulations to
College Captains   Vineth M and Jocelyn S
College Deputy Captains   Liliana E and Stanley L
Music Captains   Ethan L and Madeline T
Sports Captains Lachlan M and Zoe M
Arts Captains   Sarah B and Neave M
Wellbeing Captains Alannah T and Yasmin W
House Captains
Bradman – Jessica E and Luke G
Cuthbert – Jack A and Thomas H
Fraser – Amber R and Emma P
Goolagong – Tom H and Ishwari N
Landy – Sienna D and Arian S
Whitten – Katherine B and Ethan H
Prefects
Sama A, Kiska A, Marios A, Jiaqi C, Sophie D, Amelia G, Tessa G, Viola H, Tasfiya H, Ellen L, Ally O and Sruthy S.
Class of 1982 Reunion 
It was wonderful to hear about our Class of 1982 celebrating their 40th Year Reunion last weekend. Thank you to some of our current staff who attended to help celebrate this important event and special thanks to Mrs Victoria Tortopidis our Alumni Coordinator who attended on the night and presented our former students with a small gift from the college.
Arts Festival
Our annual Arts Festival was held last Tuesday.  The quality of our students' artwork continues to amaze me, and many awards were presented to students.  Students, parents, and staff were entertained by musical items, Drama performances and Media films.  Congratulations to Ms Jane Carter, Head of The Arts and all the arts students and staff who were involved on the night. Special thanks to Mrs Trish Munday and Mrs Linda Westgarth for catering this event.
Night of the Museum
Yesterday I had the privilege of visiting the Year 7 Night of the Museum displays. Our young historians researched civilisations from Ancient China, Egypt, Greece, and Rome. The students have been working hard over the past month to create replicas of artefacts and interactive displays. Thank you to all the Humanities Staff for supporting this wonderful educational opportunity for our students and well done to all the students who were involved. Special thanks to all the family members and friends who came to visit this exhibition. I know you enjoyed our students work come to life.
 Mango Drive
Thank you to all the families who ordered a tray of mangoes in this year's Mango Drive. We are expecting the mangoes to be delivered late November/early December. Families will be notified when they arrive and where to collect your order.
Term 4 College Raffle
We have been working hard on sourcing some great prizes for our college raffle for this term. Over $4500 worth of prizes have been donated including Garden Bench Seat, Air Purifier, Gift Vouchers, Creative Pen tablet, TI-30X Plus Calculator and more.   The MWSC raffle is running online, and tickets can be purchased via Compasstix.
Please support the college by purchasing either raffle tickets for $2.50ea or $12.50 for a book of 5 tickets or $25 for a book of 10 tickets.  Feel free to forward the Compasstix link to family and friends. All proceeds will go toward student led initiatives.    Raffle tickets can now be purchased online via Compasstix link : https://compasstix.com/e/1525uu10fu
Online college raffle and is due to close on Friday 25 November at 9am.  Raffle to be drawn and winners announced on Tuesday 29 November.
Year 12 End of Year Celebrations
If your child is a school leaver, the schoolies celebrations from Saturday 26 November to Sunday 4 December can be an exciting milestone in their lives. However, this shouldn't mean impacting your child's health and safety, or causing problems for the communities where they decide to celebrate.
We encourage you to speak to your child about the importance of keeping safe and healthy at schoolies. Information about staying safe at schoolies can be found at Partying safely at schoolies — Better Health Channel.
You can also follow the Good Times Great Breaks Victoria Facebook page, which provides information on what wellbeing support is available in the main schoolies destinations of Rye, Surf Coast, Lorne, Torquay and Phillip Island.
2022 Examination and End of Year Program Dates
The exam dates are as follows:
Year 10 and 11 exams start Monday 14th November and finish Thursday 24th November.
Year 9 exams start Monday 21st November and finish Thursday 24th November.
Correction Day / Student Free Day will be held on Friday 25th November.
The Early Commencement Program (ECP) for 2023 Years 8-12 will run for two weeks and will be held from Monday 28th November until Friday 9th December.
The Year 7 Camp will then run from Monday 12th December until Wednesday 14th December.
2022 Year 8 students will complete the Challenge Program at this time on the Senior Campus.
Victorian School Term Dates 2026
There have been changes to Victorian school term dates for 2026. This will provide an opportunity for Victorian communities to participate more broadly in the 2026 Commonwealth Games.
The 2026 Commonwealth Games will take place across regional Victoria from Tuesday 17 March to Sunday 29 March 2026, with Geelong, Bendigo, Ballarat, Gippsland, and Shepparton hosting a range of activities and events for 20 different sports and 9 para-sports.
 The 2026 Victorian school term dates are:
Term 1: Tuesday 27 January to Friday 13 March 2026
Term 2: Monday 30 March to Friday 19 June 2026
Term 3: Monday 6 July to Friday 18 September 2026
Term 4: Monday 5 October to Friday 18 December 2026.

For the list of school term dates until the end of 2030, refer to School term dates and holidays in Victoria.
Mrs Karen Wade
College Principal