College Principal's Report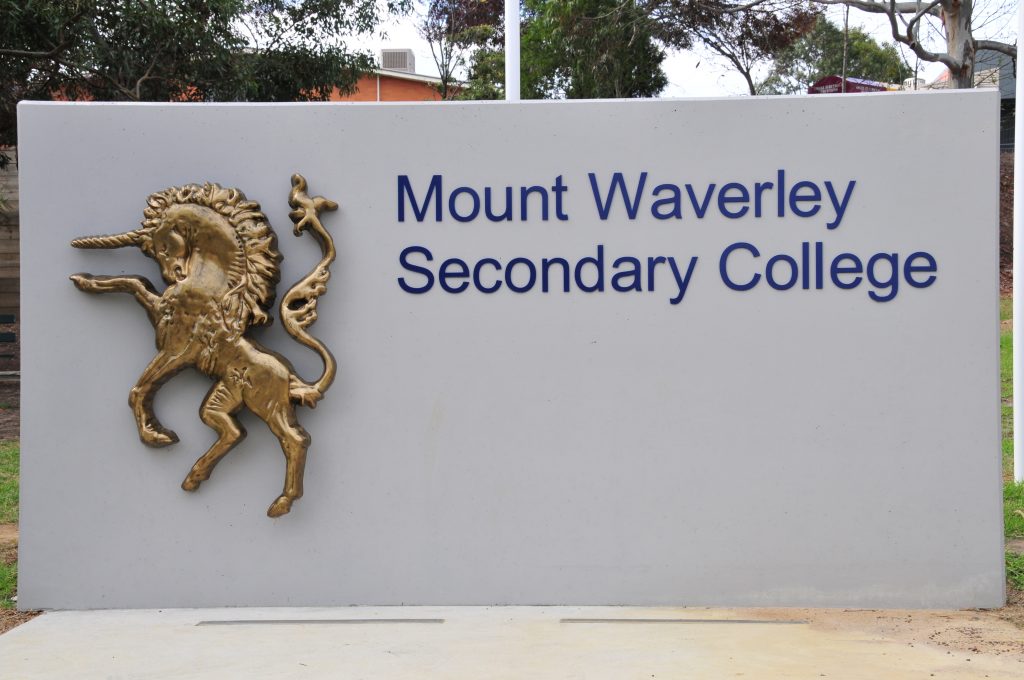 Scholarships for Australian-German Student Exchange
Alannah T of Year 11 has been awarded one of twelve scholarships through the Scholarships for Australian-German Student Exchange (SAGSE). On Friday 14 October, Alannah, her family and Ms Jo Rogers attended the Gala Dinner at Malvern Town Hall, where Alannah was presented with her award and the college was presented with a certificate for exceptional and outstanding contribution to German Language Teaching in Victoria. Congratulations Alannah and well done to our German Teachers for this special recognition.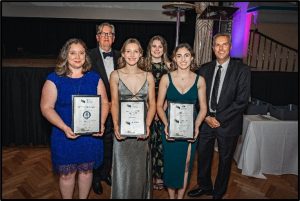 State Athletics
On Monday 17 October, Mount Waverley Secondary College sent 8 students to the Victorian State Athletics Championships. All students were excellent representatives of the college on the day. Congratulations to:
Jack A (3rd discus), Lachie M (3rd 200m sprint), Ethan H, Alexander K, Amir K, Shriman A, Noah B and Jonathan F.  Thank you to Mr Jay Newport Sports Leader-Senior Campus for attending on the day and supporting our students.
Virtual Graduation Evening: Farewelling our Year 12 Class of 2022
Our Virtual Year 12 Graduation Ceremony Evening was held on Wednesday 19th October, and it was a great success. The Year 12 Virtual Graduation Evening was an evening of nostalgia as we celebrated the achievements of each of our Year 12 students from the Class of 2022.
The evening provided an opportunity to acknowledge the great contribution of all the past teachers from Prep to Year 12 who have significantly influenced our students' development into fine young men and women – not to mention the invaluable guidance and support provided by parents and carers.
The Year 12 students received packs for this event that included their Year 12 Yearbook, a MWSC drink bottle, Year 12 certificate and a beautiful individual graduation photo and group photo which was taken by one of our teachers Mr Bill Thomas who is also a professional photographer.
I am so proud of our Year 12 students whose behaviour has been exemplary as they competed their final lessons and celebrated virtually in their classes during the day.  The Class of 2022 commenced their exams last Wednesday and our best wishes are with them as they do their best over the coming weeks.
Thank you to one of our Media teachers Ms Amy Walk who helped video different sections of the event and congratulations to Ms Sarah Chase – Head of Senior School, Mr Matt Cara – Senior School Leader and their team and Mrs Narda McLennan for the countless hours that went into organising this ceremony. I would also like to thank our College Council who helped fund these end of Year 12 activities.
Victorian Education Excellence Awards
I had the privilege of attending the Victorian Education Awards last Friday night at the Regent Plaza Ballroom. Congratulations to Mr Danny Gwynne who came second in the Outstanding Physical Education and Activity Teacher award. Danny is an amazing classroom teacher and is our Sports Leader on the Junior Campus.
I am thrilled to say that we won the Outstanding Education Support Team award beating three other finalists. Congratulations to our Student Wellbeing Team; Mr Paul Graham, Mrs Kerri Haworth, Mrs Margaret Taylor, Ms Aisha Paternott, Mrs Jane Horrabin, Mrs Maria Calafiore, Mrs Maria Disley, Mrs Jody Clooney, Mrs Caz Coady and Mrs Stephanie Tang for winning this award.
The Outstanding Education Support Team award recognises exceptional education support teams within Victorian government schools that have demonstrated excellence in collaboration and teamwork within a school setting and made a significant contribution to improving student achievement, engagement, and wellbeing.
Congratulations also to Mrs Danielle Mott for her work in this team and coming to support this exciting achievement! I am so proud of everyone for their efforts, and this is what makes MWSC such a great school.
Year 7 Band Program Afternoons
Well done to the entire Instrumental and Classroom Music teams for the two wonderful Year 7 Band Program concerts last week. The weather was perfect, and the music was also great. I know the parents who attended relished the opportunity to come on campus and celebrate our students' efforts.
World Teachers' Day
On Friday 28 October Mount Waverley Secondary College celebrated World Teachers' Day.  Our teachers provide learning opportunities for our students' way beyond what is expected.  They strive to improve their professional practice at all times, in order to support students to achieve excellent learning outcomes.  Often the efforts of our teachers are not acknowledged, but the rewards they experience in supporting students to achieve success are priceless. On behalf of all the students and parents, I thank our brilliant team of teachers for always giving their best to make Mount Waverley Secondary College a great educational provider.
2022 Examination Dates
The exam dates are as follows:
Year 10 and 11 exams start Monday 14 November and finish Thursday 24 November
Year 9 exams start Monday 21 November and finish Thursday 24 November
Correction Day / Student Free Day will be held on Friday 25 November
The Early Commencement Program (ECP) for 2023 Years 8-12 will run for two weeks and will be held from Monday 28 November until Friday 9 December
The Year 7 Camp will then run from Monday 12 December until Wednesday 14 December
2022 Year 8 students will complete the Challenge Program at this time on the Senior Campus.
Professional Practice Day
Just a reminder that next Monday 31 October is a student free day as all teachers will be involved in Professional Practice meetings during this time.
Mrs Karen Wade
College Principal