College Principal's Report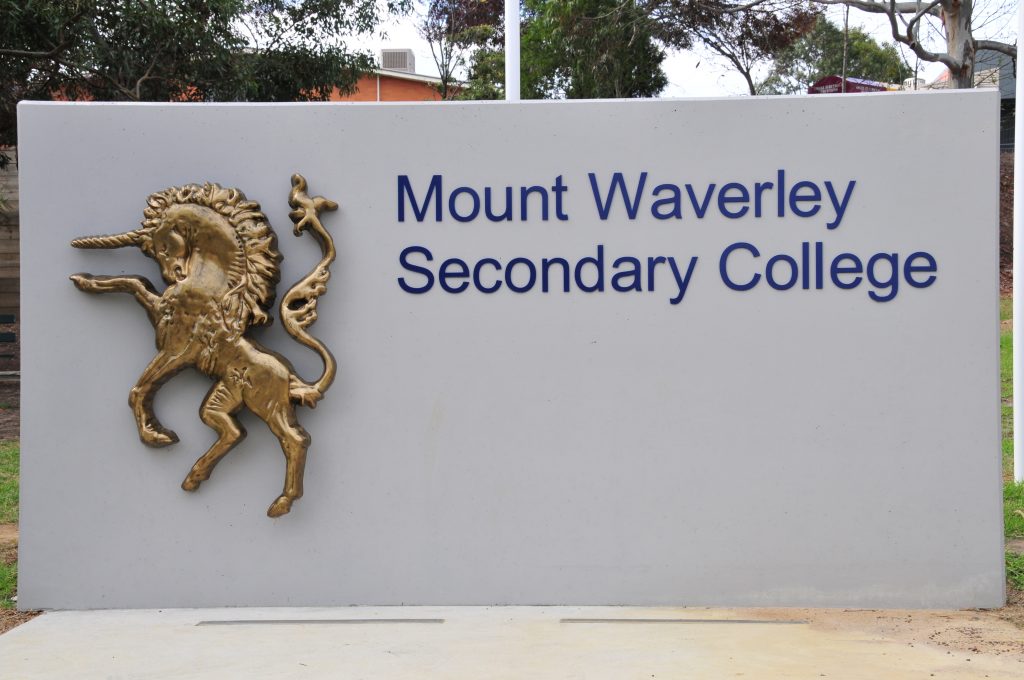 I hope all members of our college community had a restful enjoyable holiday.
The school grounds are looking magnificent at the moment with the onset of spring.  I would like to thank all staff involved in preparing our grounds, facilities, ICT area and new timetable for the 2023 Early Commencement program.
Best wishes to our Year 12 students
Over the holiday break many Year 12 revision classes ran and I would like to thank my dedicated Year 12 teachers for providing this opportunity to their students.
Congratulations to all Year 12 students who are now nearing the completion of thirteen years of school.  This is a magnificent achievement.  I would like to thank our Year 12 students for their contribution to our learning community which has allowed Mount Waverley Secondary College to maintain its well-deserved, outstanding reputation.
Special thanks to Charlotte and Azraf for the magnificent job they have done as our College Captains and also I congratulate Kyra and Vishwa for their great contribution as Deputy Captains.

These senior students have been excellent role models, clearly demonstrating great leadership skills whilst maintaining a focus and dedication to study.
I have enjoyed meeting our Year 12 students throughout the year and have been impressed with their dedication to study, support of their peers and positive relationships with their teachers.  Thank you to all of the staff who have supported our Year 12 students throughout their time at our college.  I encourage our Year 12 students to always believe you can achieve your dreams.  Never give up when life throws up a challenge.  That is the key to success.  Keep striving towards your goal and you will reach it.
I wish each and every Year 12 student all the best as they enter the next exciting phase of their lives.
Music Gala Night
I had the privilege of attending the Music Gala Night last week. A lot of work goes into organising a night like this particularly when there was a last-minute change due to weather conditions.
I would like to sincerely thank Mrs Tijtje Keatley our Music Director and our 2 Music Captains, Cameron and Marvin who helped organise the event. Congratulations to all of our instrumental music students and music staff; Mr Tom Frost, Mrs Melissa Knowles, Ms Sherilyn Lee, Mr Rick Liang, Mrs Keryn Lientschnig, Ms Misa Murphy, Mr Tim O Connor, Mr Lewis Pierre-Humbert, Mr Harry Tinney and Mr Joseph Yu. The quality of musical performances on the night was outstanding.
Thanks also to all the staff who worked tirelessly behind the scenes Mrs Narda McLennan, Mrs Karen Box, Mr Ian MacLeod, Mr Andrew Wallace, Ms Jo Rogers, Mrs Stephanie Thomas and Mrs Judith Walsh. I would also like to thank our wonderful parents who manned the sausage sizzle on the day to raise money for our exemplary Instrumental Music Program.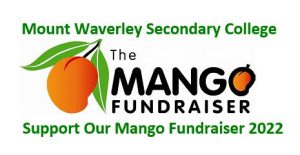 Mount Waverley Secondary College is once again conducting a Mango Fundraising Drive.  You can order a tray of 'Kensington Pride' mangoes for only $28 per tray (approximately 7kg of fruit, number of mangoes per tray varies with size).   Orders must be submitted by 3pm on Thursday 20 October via trybooking:  https://www.trybooking.com/CDEWY
Funds from the drive will go toward student-led initiatives to improve the college grounds.   Families will be notified of the collection date in due course.  Thank you for your support.
COVID-19 Isolation Requirements
The Victorian Government has announced the end of the Pandemic Declaration and associated Pandemic Orders.
Please support the safety of everyone at the college by ensuring that students:
who test positive to COVID-19 stay home and isolate for 5 days
should not attend school after 5 days if still symptomatic
who are symptomatic but have not tested positive should not attend school
advise the school of the COVID-19 positive test result
Where students become symptomatic at school they will be:
collected by their parents/carers
undergo testing for COVID-19
Thank you for your ongoing support as we continue to navigate our way through this challenging time.
Professional Practice Day
For Semester 2, 2022, the Department of Education and Training has provided schools with the option to hold each teacher's allocated professional practice day on the same day for all staff. This is to enable the most effective and efficient use of this day.
As a result, we have scheduled our professional practice day for Monday 31st October, the day before the Cup Day public holiday. Students will therefore not be required to attend school on this day.
Mrs Karen Wade
College Principal