College Principal's Report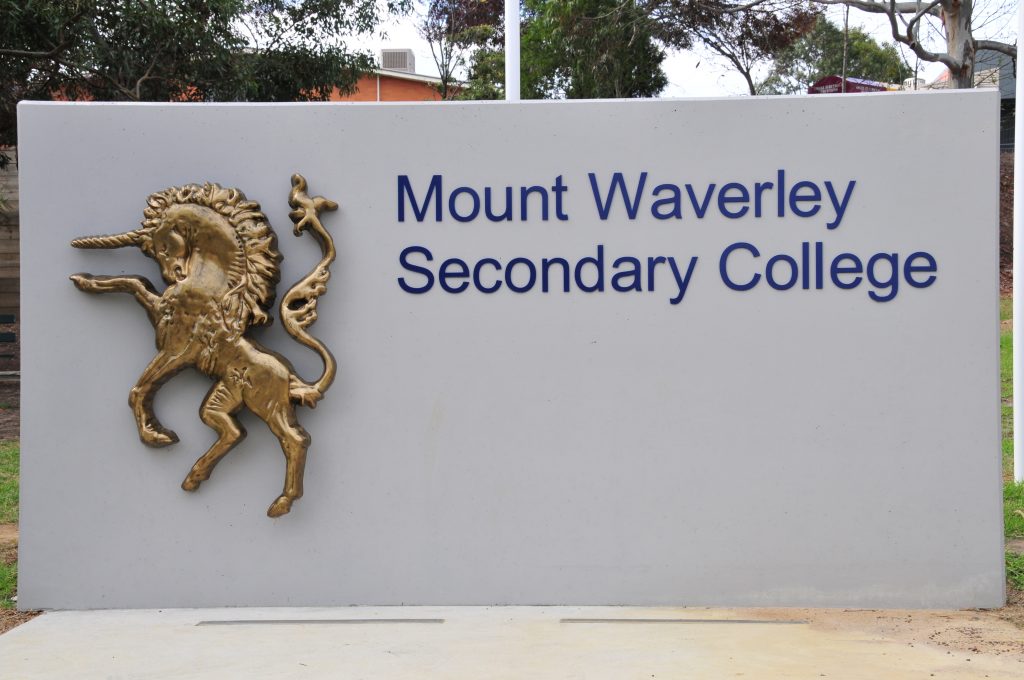 The Passing of Queen Elizabeth II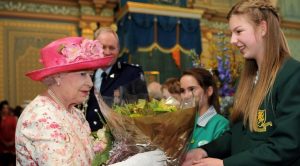 It is with sadness that we learnt of the death of Her Majesty, Queen Elizabeth II.
Queen Elizabeth served with strength and wisdom for 70 years, gaining the affection and respect of those throughout the Commonwealth and beyond.
This photo was taken when Kate F our Junior School Captain in 2011, was selected to meet the Queen at Government House. This picture takes pride of place in our Junior Campus office area.
VCAA VCE Leadership Award
The 2021 VCE Leadership Awards are coordinated by the Victorian Curriculum and Assessment Authority (VCAA) to recognise VCE students for their leadership, initiative and involvement in extra-curricular and community activities.
The 2022 VCE Leadership Award Ceremony was held on Friday 16 September and Azraf E and Kyra H of Year 12 (two of our College Captains) represented our college with pride. They were two of eight students across the State who won a VCE Leadership Award and were in the running to be the VCE Leader of the Year. Although they didn't win the overall award, we are so proud of their achievements.
Thank you to Mr Jacob Myers-Acting Head of Student Voice, who attended the ceremony with me on the day.
Victorian Education Excellence Awards
Our talented staff members have been nominated as a finalist in the 2022 Victorian Education Awards in 2 categories.   A wonderful achievement and recognition of the work you do for MWSC and contribution to the Victorian government education system.
Congratulations to our Student Wellbeing Team:  Paul, Kerri, Margaret, Aisha, Jane H, Maria C, Maria D, Jody, Caz and Stephanie T who are finalists in the Outstanding Education Support Team award. The Outstanding Education Support Team award recognises exceptional education support teams within Victorian government schools that have demonstrated excellence in collaboration and teamwork within a school setting and made a significant contribution to improving student achievement, engagement, and wellbeing.
Congratulations also to Danny Gwynne who has been nominated in the Outstanding Physical Education and Activity Teacher.  The Outstanding Physical Education and Activity Teacher award recognises an exceptional teacher in a Victorian government school who has demonstrated leadership and excellence in teaching physical education that has led to significant improvements in student achievement, engagement, and wellbeing.
Congratulations to everyone involved and particularly Matt Sheehan for his work behind the scenes.
Star Performers
Victorian State Schools Spectacular
The college would like to congratulate Ananya H, from Year 9, who participated as one of the Principal Vocalists in the 2022 Victorian State Schools Spectacular, held last Saturday at John Cain Arena. She sang some great songs, including a real showstopper; 'When Love Takes Over'. Ananya did an amazing job representing our school and was part of a wonderful show. Well done, Ananya!
Ananya is pictured below (bottom right) with some of her fellow Principal Vocalists.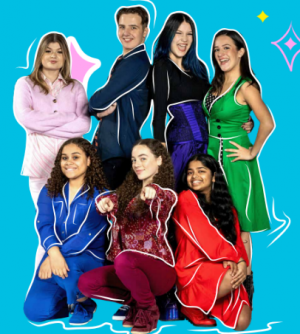 Waverley RSL Awards Night
I had the privilege of attending the Norman A Smith Memorial Scholarship Awards on Thursday 8 September at the Waverley RSL Club. Maya C of Year 10 was one of 5 finalists. Although Maya did not win the scholarship, she did a great job answering questions on the night and I was extremely proud of her efforts. Alumni of this award also attended and there were 2 MWSC former students there; Ashley S Class of 2015 and Neha S Class of 2017. Congratulations Maya!

Student and Parent Teacher Conferences
Last Thursday 8 September the college ran another successful student and parent, teacher conferences via WebEx. Feedback from parents and staff was extremely positive. Thank you to all involved in organising the event and to the teachers who provided feedback and advice for their students and their parents/ carers.
Mango Fundraiser
 At the start of next term information will be sent out on Compass regarding our mango fundraiser. Trays of mangoes will be able to be purchased for $28 each and money raised will go towards student lead projects. Please purchase a tray in support of our college.
Term Vacation
 I wish all students and their families a safe and restful holiday. Year 12 students will be attending revision over the holidays and need to ensure that they are consistently revising their coursework. In addition, students should be practising past exam papers under timed conditions. Examination papers can be viewed on the VCAA website: www.VCAA.vic.edu.au. Students should access and read the assessment reports for each study on this website. These are written by the examiners and highlight common strengths and weaknesses in student answers. I cannot stress enough the importance of using these holidays for revision and study purposes.
I would like to thank all students and teachers for their hard work during the term and wish them a safe and happy holiday.  Term 4 begins on Monday 3October and students should wear their summer uniform.
Mrs Karen Wade
College Principal