College Principal's Report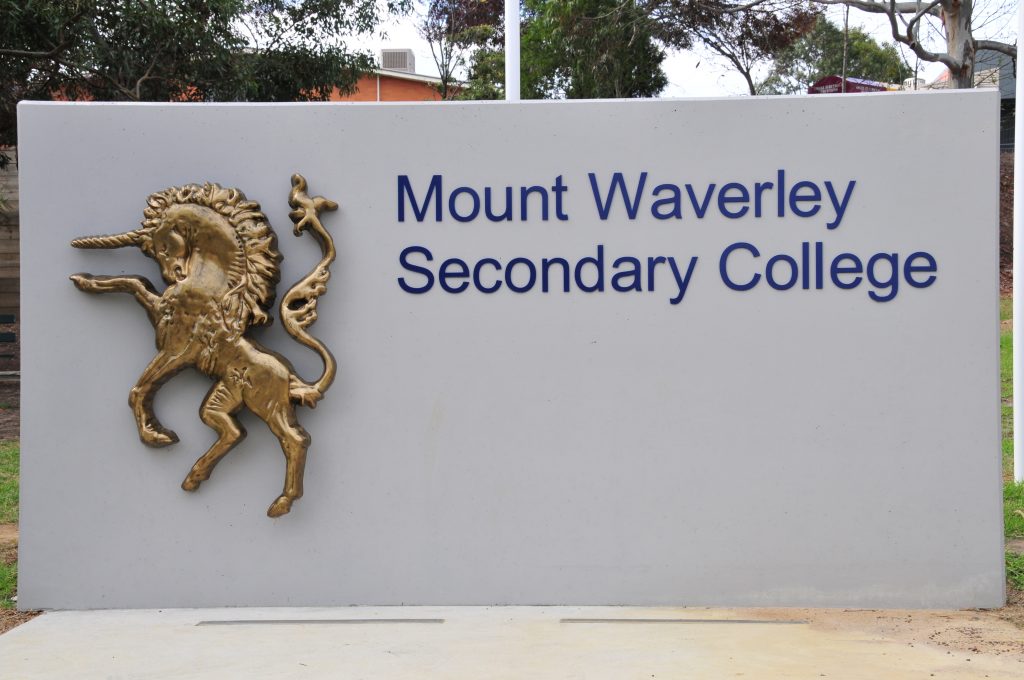 College Raffle Winners
A special thank you to everyone who purchased tickets in our recent College Raffle. We raised over $3,300 which will go towards new outdoor furniture and line marking for down ball courts. Congratulations to our raffle winners. 
1st Prize Ellie M   – Interior/Exterior Painting Sponsored by Master Colour Pty Ltd
 2nd Prize Ayden U – Drone Sponsored by Honeylight Consulting
 3rd Prize Navindu R – Coles Myer Gift Card $200 Sponsored by Product Dynamics & Ultimate Teens Gift Card $200 Sponsored by Premier Waste
 4th Prize Kerrie Richards – Novotel Voucher Sponsored by Novotel, Glen Waverley     
 5th   Prize Cooke Family – Campion Education Voucher Sponsored by Campion Education
 We would sincerely like to thank the generous sponsors (listed above), for supporting our learning community with this fundraising event.
Book Week
Well done to our library team for organising great activities in both libraries last week during book week. The theme for the week was "Dreaming with eyes open." Special thanks to all the students and staff who joined in to celebrate our love of reading.
Jemima Montag Visit
On Monday 22 August, two times Commonwealth Games gold medallist Jemima Montag presented to our Year 11 students. She provided them with advice on how to stay motivated and to focus on the process rather than the finish line. Jemima was inspiring and it was great to see many students stay back afterwards to ask her questions. Thank you to the Wellbeing Team for organising this event.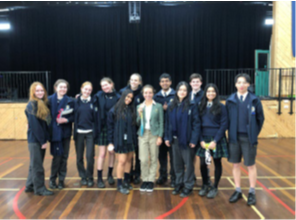 Minister for Education Visit
The Minister for Education, Natalie Hutchins MP and Matt Fregon MP for Mount Waverley visited our college on Wednesday 24 August to see the construction progress of the STEAM Centre. They also viewed some of our students' technology projects and were very impressed with their design work. Thank you to our four College Captains for touring and having lunch with our special guests. The Minister asked the captains about why Mount Waverley Secondary College is such a great school and Charlotte, Azraf, Kyra and Vishwa were clearly able to articulate answers to this question and impress the Minister.
Wear it Purple Day
On Friday 26 August the college celebrated 'Wear it Purple' day. It was great to see students and staff wearing purple to celebrate diversity and inclusion. Well done to the Respect Association students on both campuses who helped organise lunch time celebration activities.
Year 10 Gala
It was wonderful to hear that our Year 10 students had a fantastic night on Friday 26 August at the Vogue Ballroom. I am sure they all looked beautiful in their suits and dresses. It is great to be able to celebrate these events after the last couple of years. I would like to thank Ms Bec Kosach, Middle School Leader for her organisation of this event and our wonderful staff for giving up their time to help supervise our students on the night.


Student Parent Teacher Conferences
A reminder that Semester Two Student Parent Teacher conferences are scheduled for Thursday 9 September between 1pm and 7.30pm.  Conferences will once again be held online via Webex links.  Thursday 9 September is a student free day, and no classes will be held.  Please encourage your child/ren to attend these conferences with you, so that they can receive feedback and take ownership of their learning.
Mrs Karen Wade
College Principal