College Principal's Report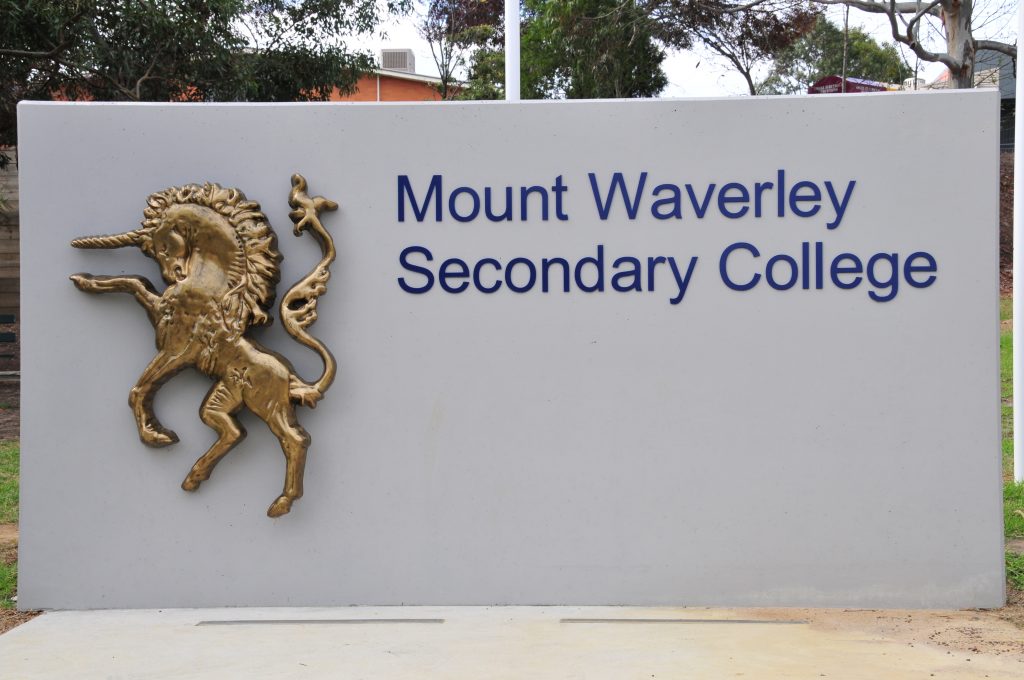 Talented staff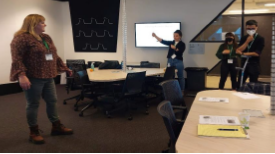 Congratulations to Mrs Jane Cater, Head of The Arts who has just returned from Iceland and The United Kingdom where she presented at the IDEA 9th World Congress (International Drama/Theatre and Education Association) and IDIERI (International Drama in Education Research Institute). Jane's presentation was called 'Teaching First Nations content and concepts in the Drama classroom.'
Stage Band wins Platinum Award
On Wednesday 10 August our Senior Stage Band achieved an amazing award in VSMF (Victorian Schools' Music Festival) winning platinum. In all the years of our Director of Music, Mrs Tijtje Keatley's, attendance at this event, she has only ever seen one other stage band awarded with a platinum award. To receive this the band must be awarded outstanding for almost every criterion and an outstanding overall.
The stage band played extremely well despite losing two players and having no conductor, as Mrs Keatley was playing with the band in place of one member who was sick. They also learned two new songs in four weeks especially for the event.
During the onstage tutorial the chief adjudicator, Mr Andrew Mott gave the band high praise, and addressed other schools in the audience to follow our lead with musical maturity and excellence. Congratulations to all the students involved.
VCE Leadership Awards
Two of our College Captains students; Azraf E and Kyra H have been shortlisted for the '2022 VCE Leader of the Year'. Only eight leaders from across the state are chosen by VCAA (Victorian Curriculum and Assessment Authority) each year. This is an amazing achievement to have two finalists from our college. The award ceremony will be held at the end of this term.
Thank you to Mr Jacob Myers, Acting Head of Student Voice for his work in supporting the students.
Hakuhodo Language and Cultural Program
Congratulations to Mrs Michelle Lukaczynski who applied for Mount Waverley Secondary College to be part of this philanthropic Japanese language and cultural program. Our school was the only school to be selected from Australia to be part of this program. Michelle will be visiting Japan later this year in preparation for a trip next year where Michelle will be taking four Year 10 students on a two-week tour. Well done, Michelle!


Junior Campus Languages Day
Well done to Mr Peter Jackson and the Languages team for organising Languages Day on Wednesday 10 August on the Junior Campus. It was an excellent day, including an assembly, both German and Japanese performances, a delicious lunch of Obento boxes and Bretzels, and a thrilling soccer game at lunchtime. 


2022 Parent/Caregiver/Guardian Opinion Survey
Invitations to the 2022 Parent/Caregiver/Guardian Opinion Survey (previously known as the Parent Opinion Survey) have been emailed out. Each year the school conducts an opinion survey amongst a sample of our learning community. This year, a sample of approximately 30 per cent of parents/caregivers/guardians have been randomly selected and invited to participate. Results will be used to inform and direct our future school planning and improvement. The survey will be conducted online and should only take 20 minutes to complete.
Student Parent Teacher Conferences
On Thursday 9 September student/parent/teacher conferences will occur. The day will run from 1 pm until 7.30 pm and will be run virtually again via WebEx. Classes will not be held on this day.
Lions Club of Ashwood–Mt Waverley


The Lions Club of Ashwood-Mt Waverley works with youth and the community to provide support and promote good citizenship. Lions is an international organisation.
"We work with schools in our area through the Youth of the Year competition and Community Service Awards. We also provide holidays at the Licola Wilderness Village for deserving junior students.
We raise funds through Bunnings sausage sizzles and other local activities. 100% of funds raised from the public are returned through support provided.  Our fund raising, support and social activities provide a very friendly level of social interaction and fellowship. If you would like to know more or would consider joining us please contact Roy Willmott at roystonwillmott@gmail.com or on 0468 780 039."
The 2022 Victorian State Spectacular
The 2022 Victorian State Schools Spectacular brings together government school communities from across Victoria to produce a 3-hour live show including music, dance, circus arts, puppetry, and skating.
This year's show will be performed to an audience of about 12,000 people at John Cain Arena on Saturday 10 September, over 2 shows at 1 pm and 6:30 pm.  Talented Victorian students will feature on stage, while many other students will work behind the scenes, gaining unique, on-the-job, professional experience.
One of our students Ananya H from Year 9 will be appearing in the Mass Choir.  Congratulations Ananya!
For a fun, family entertainment experience, and to cheer on students from the audience, be quick to secure tickets through Ticketek.  Adult tickets cost $40; children aged under 15, $20; and concession, $30. Buy 10 tickets and get one adult ticket free (the 11th ticket is free) by calling Group Bookings on 1300 364 001.
College Raffle

We have been working hard on sourcing some great prizes for our term 3 college raffle this year.  Over $5000 worth of prizes have been donated including Interior/Exterior painting, Drone, Gift Cards, Novotel and Campion Education Voucher.
The college raffle is running online this year and tickets can be purchased via compasstix.  Raffle tickets are $2.50.  Please support the college by purchasing either a $12.50 (5 tickets) or $25 (10 tickets) book. Feel free to forward the compasstix link to family and friends.    All proceeds will go towards the purchase of new student outdoor furniture and down-ball court.
Raffle tickets can be purchased online via compasstix link :  https://compasstix.com/e/2u80e7nfkz .  Ticket Sales will close on Thursday 25 August at 9am.
Raffle will be drawn and winners announced on Friday 26 August.
Mrs Karen Wade
College Principal