College Principal's Report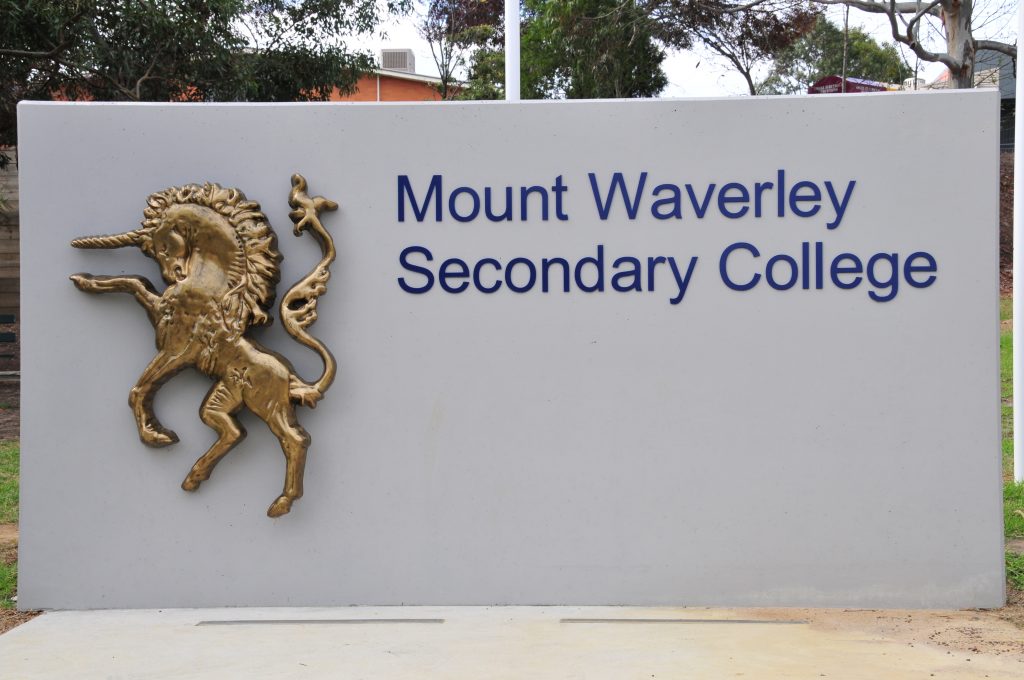 Aspiring Leader Award
Congratulations to Ms Lauren Kelly-Head of Learning Growth who was presented with the VASSP (Victorian Association of State Secondary Principals) Marion Heale Aspiring Leader Award at the VASSP State General Meeting which was held last week. Lauren was presented with her award by Mrs Judy Crowe, Board Director of Bank First. I had the pleasure of attending along with Mrs Julie Cain Campus Principal-Senior School to see Lauren achieve her award. Well done Lauren!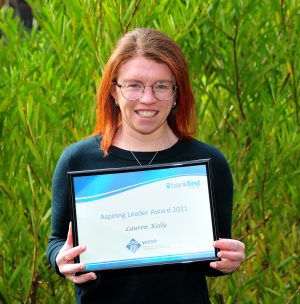 Year 9 Explore Program
 Our Year 9 students thoroughly enjoyed the Explore Program based in the city this week. For many of our students they have not had the opportunity to explore the CBD due to the last two year of lockdowns. I would like to thank Ms Bec Kosach Middle Subschool Leader and her team for organising this event and all the teachers who volunteered to take part in this program.
Regional Cross Country
Congratulations to all of our students who competed at the regional cross country last Tuesday. Five students have now qualified for the state competition. Congratulations to Noah B Year 8 and Izak B Year 11who both won their events and Tharul H Year 8 who came second. Hayden V and Aaron C Year 8 will also compete in the team event. Special thanks to Mr Gwynne and Mr Jay Newport our Sports Leaders and Mr Jacob Myers for accompanying our students on the day.
College Raffle
Special thanks to Mrs Narda McLennan, Mrs Kari Simmons and Mr Bill Thomas who have been working hard on sourcing some great prizes for our College Raffle this year. Some fantastic prizes have been donated towards this fundraiser. Each student and staff member in the college will be sent a Compass alert at the start of next term with a link to purchase these tickets online.  Please support the college by buying tickets.  Money raised will be used to support student led initiatives.
Ritchies – Community Benefits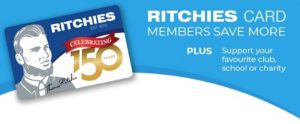 We encourage all members of our learning community to join the new Ritchies Card program by either using a phone and downloading the Ritchies Card App from the App store or Google Play, or by going online to www.ritchies.com.au/loyalty using a tablet or desk top computer. You can then pick up a physical card available from the friendly cashiers in-store, which you can link to your online account.
Once you have set up your account you can nominate Mount Waverley Secondary College as your preferred beneficiary.
I encourage all parents/carers to patronise Ritchies Supermarkets and access a new Ritchies Card. Each time you shop at Ritchies you will be actively contributing to your child's education by helping us continue to provide quality resources throughout the college.
Senior Secondary Certificate Reform
Victoria's senior secondary education is changing. From 2023, the new VCE Vocational Major will replace Intermediate and Senior VCAL. This means the VCE will recognise different students equally. The new Victorian Pathways Certificate (VPC) will replace Foundation VCAL. Students will have more education choices, a higher-quality curriculum and better workplace experiences – preparing them for further study, training at TAFE or work.
From 2023, more students will study the VCE. That is because the VCE will include the Vocational Major, a 2-year program that sits within the VCE. There will also be the Victorian Pathways Certificate for those who need flexibility in their learning. A new information and awareness campaign, Many Talents, One VCE will roll out explaining the changes.
The changes are a result of the Review into Vocational and Applied Learning Pathways in Senior Secondary Schooling (the Firth review). The review found we needed to improve vocational learning in schools. Schools currently offering VCAL will switch to the VCE Vocational Major from 2023. Some schools that do not offer VCAL will expand their options to include the VCE Vocational Major. Teachers and careers counsellors are available to answer questions and to support students as they make decisions about their final years at school. Now students will have greater access to high-quality, relevant vocational education and applied learning opportunities. For more information, go to vic.gov.au/oneVC
End of Semester 1
It has been a busy time with a lot to get through.  I would like to thank all the teachers for the great work achieved this semester.  Special thanks to the teachers who prepared their students for mid-year examinations.  Many extra classes were held (some out of hours) and this demonstrates the dedication of the staff at this school.  Semester 2 classes begin next Monday 20 June.
Semester 1 Reports
Semester 1 reports will be available via Compass during the term break on the evening of Monday 27 June.  Please make the time to discuss your student's progress with them, both areas of strength and areas for improvement.  Congratulations to those students who achieved excellent results this semester.
Parent/Student/Teacher Conferences
Parent/Student/Teacher conferences are being held remotely for VCE students on Thursday 14 July (Week 1 – Term 3). These interviews will be conducted via Webex Meetings. Please note these interviews relate to Semester 1 subjects only. As there are only 30 spaces for each teacher, if you can't make an appointment, please don't hesitate to contact teachers via email if you would like further feedback. On Thursday 8  September  we will be holding a whole day of interviews for Years 7-12 students.
Happy Holidays
Have a well-deserved break everyone and enjoy time with your family and friends. A reminder that we will have a 2.30pm dismissal next Friday 24 June. Term 3 begins on Monday 11 July.  Stay well, take care and I will see you next term.
Mrs Karen Wade
College Principal