College Principal's Report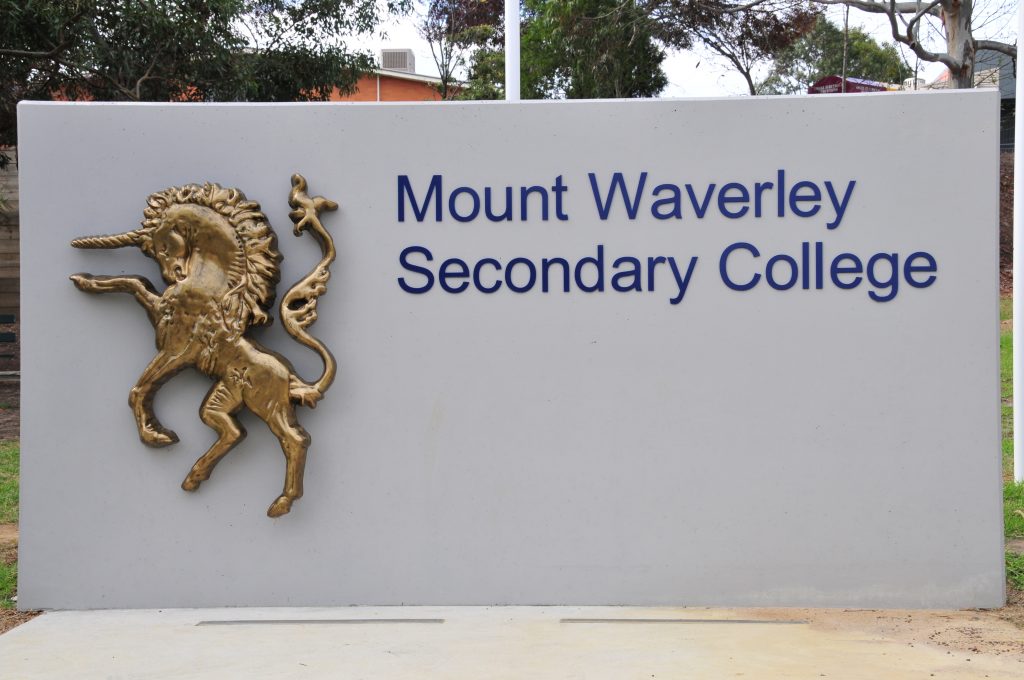 Term 2 – Welcome back
I hope everyone had a relaxing and enjoyable holiday. I am excited to have started my eighth year of service as your College Principal at Mount Waverley Secondary College this term. It is inspiring for me to be part of a learning community where teachers and students are passionate about doing their best and join together as a supportive team to unite in a spirit of cooperation and success.
Motor Neuron Disease (MND) Fundraiser
Congratulations to Mr Danny Gwynne who raised over $13,000 for FightMND in support of Chris Ross, from the graduating class of 2007. Chris was diagnosed with MND in April of 2021. On Easter Thursday, Danny ran 4 marathons solo (170km), from midnight to midnight and he made it finishing at 11.20pm.
What an achievement Danny we are so proud of you! Thank you to everyone in our learning community who supported this great initiative.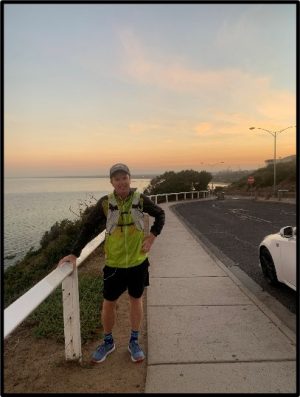 Mount Waverley Secondary College's Exemplary Sporting Program
We are very proud of our many sporting teams who represent our college admirably during competition against other schools.  People regularly comment on our students' excellent behaviour and good sportsmanship.  Our sports program is going from strength to strength, and this is a tribute to our families who encourage in their children a love of sport and doing their best. Congratulations to all our students who participate in our college sports, district sports, zone finals and state finals, we are proud of the high participation rate of our students in sport.
I would also like to thank Mr Jai Newport and Mr Danny Gwynne, our Sports Coordinators, who oversee sporting programs across the college, and all of the staff who give up their time to coach and run practice sessions for sporting teams.
State Swimming Success
On Thursday, 28 April our champions of the pool headed off to MSAC to participate in the State Championships. It was another successful day, with our college scoring 2 gold, 1 silver and 2 bronze medals.
Congratulations to Aleisha C who became a two-time State Champion on the day. She won the 50m freestyle as well as the 50m backstroke. Aleisha also won a silver medal in the 200m freestyle.  Hyuga W was amazing, winning a bronze medal in the 50m butterfly, while our medley relay team consisting of Hyuga, Julian, Isaac and Austin also won a bronze medal.
I would also like to acknowledge Riley O who swam his last ever race for our school. Riley has been an integral part of the school swim teams since he arrived in Year 9. This saw an end to what can only be described as a dominating term of swimming from Mount Waverley Secondary College's finest!!
Thank you to Mr Danny Gwynne for accompanying our students on the day.

District Cross Country  
Our students have continued the Mount Waverley Secondary College tradition of participating in large numbers in sport by their active involvement in the school cross country event.  It is rewarding to see our students committing themselves to leading a life of fun and fitness through participating in sport whilst also learning the life-long skills and values of teamwork and good sportsmanship.
The District Cross Country event took place on Wednesday 4 May.  Mount Waverley Secondary College performed extremely well on the day with over 150 students participating. I congratulate all the students who competed and represented our college with pride.  Thanks to Mr Jai Newport and Mr Danny Gwynne for all of their hard work in getting the team ready for this event.
Well done to the following students who will now compete at the zone level on Tuesday 14 June:
| | | | | |
| --- | --- | --- | --- | --- |
| 13 Girls/Boys | 14 Girls/Boys | 15 Girls/Boys | 16 Girls/Boys | 17-20 Girls/Boys |
| Olivia T | Aleisha C – 2nd Overall | Elise H | Clementine J | Julie D – 3rd Overall |
| Trinity L | Camryn R | Alina B | Taya F | Viola H |
| Olivia S | Makayla M | Kayden L | Avril T | Imogen T |
| Hannah R | Charlotte E | Anastasia R | Anneliese B | Emma B |
| Julian D | Andrew D – 1st Overall | Jake N | Jack A  – 3rd Overall | Natalia L |
| Nikolaj B | Noah B – 2nd Overall | Jon W | Morris D | Ally O |
| Gustavo | Tharul H | Henry C | Brendan J | Izak B |
| | Aaron C | Sam P | Nicholas C | Kyle N |
|   | Hayden V |   | Harrison C | Jack T |
| | Noah G | | Ethan B | |
| | Rihan R | | Lachlan B | |
| | Ricky H | |   |   |
| | Hyuga W | | | |
| | | | | |
| | | | | |
| | | | | |
Star Performer
Congratulations to Gemma M (year 9) and her team for representing Victorian U15 Girls Hockey, in the Nationals tournament recently.

Uniform Changeover Time
Just a reminder that all students should now be wearing winter uniform, which includes wearing the college tie. Please ensure that your students have the correct college uniform which is only supplied by PSW.  PSW has recently moved and is now located at 342 -350 Springvale Road, Glen Waverley (behind Officeworks).
Mrs Karen Wade
College Principal