College Principal's Report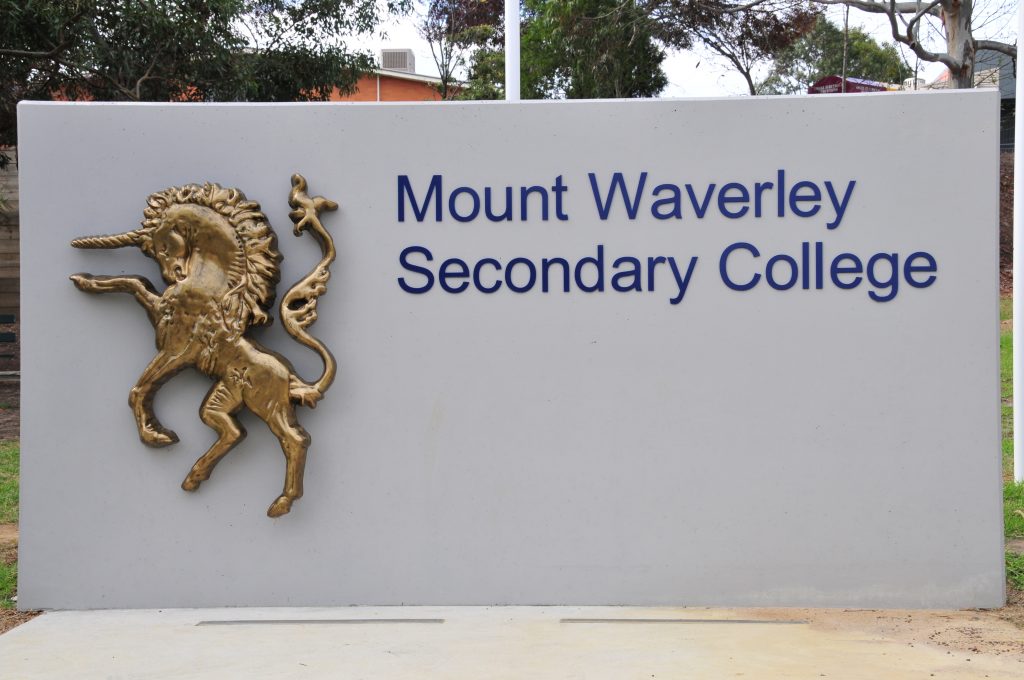 Eastern Metropolitan Regional Swimming
Our Eastern Metropolitan Regional (EMR) carnival was held on Tuesday 29 March. All of our swimmers were sensational, guiding Mount Waverley Secondary College to second overall out of over 80 competing schools! This was the highest placing Mount Waverley has ever achieved at an EMR swimming carnival. Congratulations to the following winners who will proceed through to the State Championships in Term 2.
Aleisha C – 1st in 200m Freestyle, 1st in 50m freestyle, 1st in 50m backstroke
Hyuga W – 1st in 50m butterfly
Julian, Hyuga, Austin and Isaac – 1st in 12-14 boys 200m medley relay
Austin, Hyuga, Isaac and Seth – 1st in 14 boys 4X50m freestyle relay
Riley O – 1st in Boys 50m breaststroke
Virtual Open Night
It was wonderful viewing all the videos made for prospective parents for our 2022 Virtual Open Night and hearing feedback from all members of our learning community regarding the virtual WebEx meetings that took place on the evening of Wednesday 6 April. A lot of hard work and preparation goes into an event such as this and I would like to thank Mr Matt Sheehan Campus Principal and the Junior Sub School Team, Mrs Narda McLennan Marketing and Events Manager and Alumni Ethan Bibile for overseeing the organisation of Open Night and all of the Faculty Heads for their input into the video clips and for meeting parents on the night to discuss their subject areas.
School tours for prospective parents are now available on both campuses, please see our college the website for further details.
Student/Parent/Teacher Conferences – A resounding success
Thank you to the many parents and students who attended our virtual conferences on Thursday 31 March. Such large numbers clearly demonstrate that Mount Waverley Secondary College parents and students value the learning opportunities on offer and enthusiastically seek teacher support to reflect on their progress, with the aim of continually improving to achieve excellence in learning outcomes.  After talking to many parents, students and teachers, it is clear that the college is going from strength to strength and continues to strive to meet each student's individual learning needs.
Year 12 Twilight Cinema
It was wonderful to see our Year 12 students enjoying a twilight cinema evening on the Senior Campus last night. Thank you to the College Prefects for organising this special event along with Mr Tom Grant, Year 12 Co-ordinator. Special thanks to all of the teachers who volunteered to supervise our students on the night. Events like this wouldn't happen without your support.
2022 JLTAV Events Poster
We have done it again! Sophia C has won the 2022 JLTAV Events Poster Competition. Sophia's poster will be used on the front cover of the 2022 JLTAV Annual Conference book for conference delegates and the front cover of the 2022 Year 12 yearbook. This is a fantastic achievement for the college where we had two co-winners in the same competition last year. Congratulations Sophia!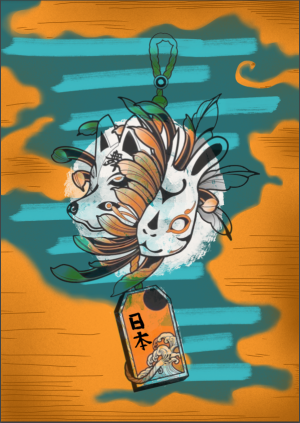 Professional practice day in Term 2, 2022
The Department of Education and training recently reached an in-principle agreement with unions, as bargaining representatives of employees in the Victorian Teaching Service, on a proposed replacement enterprise agreement that will apply to eligible teaching service employees.  If approved, teachers will be entitled to 3 professional practice days in 2022, starting in Term 2, 2022.
For Term 2, 2022 only, the department recommends schools hold their first professional practice day on the same day for all staff.  This is to make it easier for schools who are finding it hard to source casual relief teachers.  Our professional practice day for Term 2 will be held on Wednesday 25 May and students are not expected to attend school on the day.
2021 Annual Report
The 2021 Annual Report has been endorsed by College Council and can be found on the college website under Parents-College Documents and Policies-Reports if you would like to read it. We again achieved some excellent results compared to the state and similar schools which was extremely pleasing.
Uniform Changeover Time
Winter uniform starts in Term 2, although for the first two weeks of term there is a changeover period where the students can wear either summer or winter uniform.
Please ensure that your students have the correct college uniform which is only supplied by PSW located at their retail outlet at 342 -350 Springvale Road, Glen Waverley (behind Officeworks).
Happy Holidays
First term 2022 has been an exciting time for teaching and learning at Mount Waverley Secondary College.  I hope everyone enjoys some family time over the holidays and I encourage all senior students to ensure a balance between study and relaxation.  Develop a study timetable and stick to it, it will be worth it.  Have a safe and relaxing holiday. We look forward to seeing our students return on Tuesday 26 April.
Mrs Karen Wade
College Principal