College Principal's Report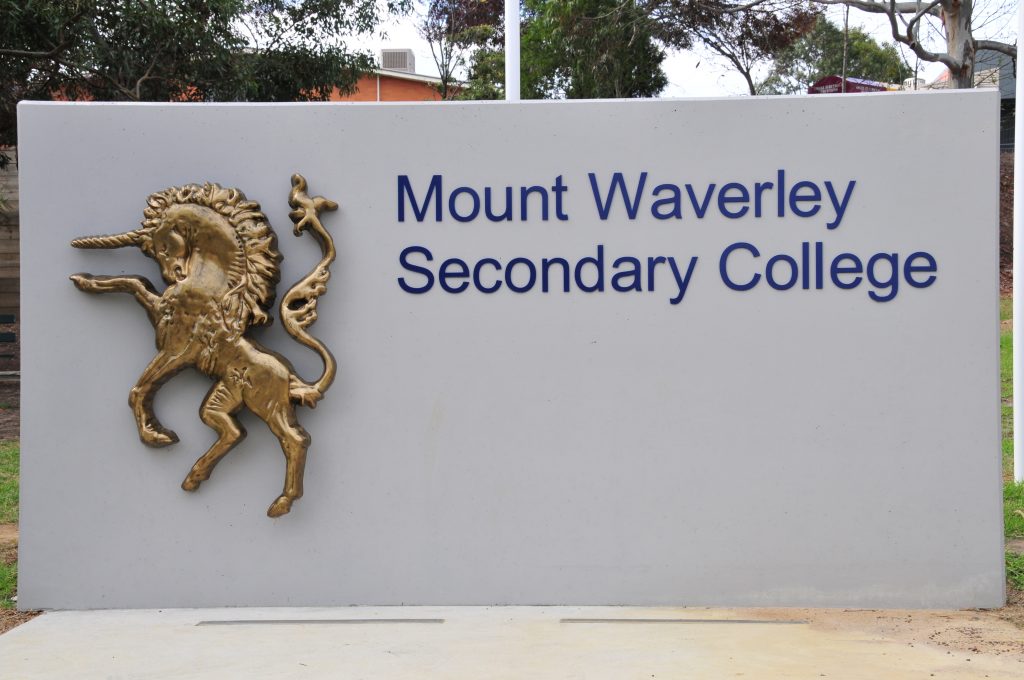 2022 Year 7 Information Evening
It was wonderful to see a large number of parents and students attend our 2022 Year 7 Virtual Information Evening on Tuesday 23 November.  I spoke about what skills, attributes and strategies I would want my child to develop at school and encouraged the new Year 7 students to get involved in the many opportunities and extra curricula activities on offer at Mount Waverley Secondary College.  I left the students with a quote from Dr Seuss "You're off to great places, today is your day.  Your mountain is waiting, so get on your way!"
 Teaching Excellence Program
Nine outstanding Victorian teachers have been chosen to lead the Teaching Excellence Program – an Australian-first professional learning program at the new Victorian Academy of Teaching and Leadership. The Teaching Excellence Program will provide advanced professional learning for highly-skilled teachers at government, Catholic, and Independent schools – working with academics, international experts and partners from across various sectors to deliver an innovative training program for Victoria's best and brightest educators.
The one-year program will support up to 500 teachers each year to advance their professional practice, with access to the best research in the science of learning and discipline-based content knowledge at academies in Melbourne, Bairnsdale, Ballarat, Bendigo, Geelong, Mildura, Moe and Shepparton from the beginning of 2022.
The nine exemplary teachers were selected from around Victoria to lead eight disciplinary streams including arts, English, humanities, languages, technologies, science, mathematics and health and physical education. Each Master Teacher was selected based on being recognised as an exceptional teacher in their field, having knowledge and skills for curriculum and professional learning design and contributing to the teaching culture in their school, raising student achievement and learning confidence and participation in their learning.
The Master Teachers for each subject discipline are:
Adam Brodie-McKenzie – University High School (Humanities)
Dr Andrea Truckenbrodt – McKinnon Primary School (Languages)
Christopher Wines – Ballarat High School (Science)
Clare Mackie – Haileybury College (English)
Colin Chapman – Caroline Chisholm Catholic College (Technologies)
Hayley Dureau – Mount Waverley Secondary College (Mathematics)
Johanna Simmons – Altona P-12 College (English)
Paul Seery – Bendigo Senior Secondary College (Health and PE)
Tobias Wilkins – Box Hill High School (the Arts)
Congratulations Hayley on being seconded to this important program, we know you will do a great job!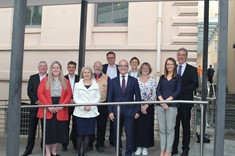 VCAA Exams
Our Year 12 exams finished last week. Thank you to Mr Matt Cara, Senior Subschool Leader who oversaw this process along with our Chief Examiner Mr Alex Berhardt who has retired from this position after 5 years of dedicated service to our college.
Kwong Lee Dow Young Scholars Program
Over 1500 applications from Year 10 students were received for this exemplary Melbourne University program this year.  Mount Waverley Secondary College had two students Alannah T and Ellen L accepted into the Successful Class of 2023 Kwong Lee Dow Young Scholars.   Thank you to Ms Hayley Dureau for supporting our students with their applications.
Australian Schools' Rugby Union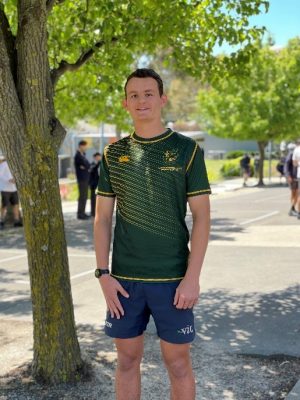 Congratulations to Blair P of Year 11 who has been selected in the 2021 Australian Schoolboys President's Team and was presented with his team jersey recently.  Since 1969 the Australian Schools' Rugby Union has selected Australian Schoolboy teams to play other nations both in Australia and overseas. The title of Australian Schoolboy is synonymous with players of high rugby skills and outstanding personal character.
Victorian Young Leaders: Global Youth Forum 2021
 Thank you to Mrs Meagan Merlino and Ms Sarah Smith for supporting a group of Year 9 students in the DET Global Youth Forum over the past few weeks. The students engaged enthusiastically throughout the duration of the program, shared their stories, and articulate their thoughts, feelings, and experiences on wide-ranging and complex topics, including globalisation, global citizenship, identity, purpose, student voice, and leadership.
Our students demonstrated empathetic and active listening and displayed an eagerness to collaborate with students across Victoria, Indonesia, China, Vietnam, and Japan. They engaged in deep learning about globalisation and global citizenship and have practiced global competencies such as intercultural awareness and communication, leadership, critical and creative thinking, and ethical capabilities. Well done to all involved!
Virtual Arts Festival
Our 2021 Virtual Arts Festival opened last night and the quality of our students' art work at our college continues to amaze me.
Special thanks to Mrs Cecilia Carlill for creating the website and Ms Jane Carter, Head of The Arts for overseeing this important event. Thank you to all of our talented Arts students and staff who were involved in this fantastic display of work.
2021 Presentation Night
As Year 12 results are not released until Thursday 16 December this year, our 2021 Presentation Night will be postponed until Term 1 2022 to enable us to recognise our Year 12 award winners and College Dux.  Further details regarding this event will be released at the start of next year.
Mrs Karen Wade
College Principal