College Principal's Report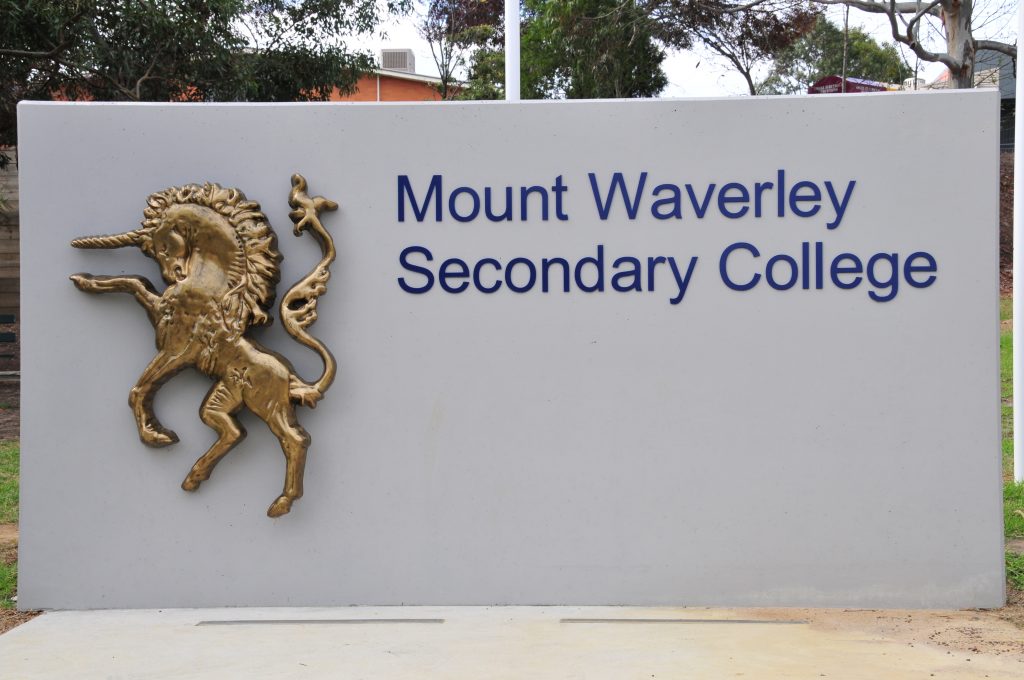 It was wonderful to see our students returning to onsite learning over the past week and I look forward to seeing all students back onsite from next Monday 1 November.
Virtual Graduation Evening: Farewelling our Year 12 Class of 2021
Our second ever Virtual Year 12 Graduation Ceremony Evening was held on Wednesday 20 October and it was a great success. The Year 12 Virtual Graduation Evening was an evening of nostalgia as we celebrated the achievements of each of our Year 12 students from the Class of 2021.
The evening provided an opportunity to acknowledge the great contribution of all the past teachers from Prep to Year 12 who have significantly influenced our students' development into fine young men and women – not to mention the invaluable guidance and support provided by parents and carers.
The Year 12 students received packs for this event that included a certificate, ticket and program for their Virtual Graduation Ceremony and a beautiful graduation photo which was taken by one of our teachers Mr Bill Thomas who is also a professional photographer.
I am so proud of our Year 12 students whose behaviour has been exemplary as they competed their final lessons and celebrated virtually in their classes during the day.  The Class of 2021 commenced their exams last Wednesday and our best wishes are with them as they do their best over the coming weeks.
Thank you to one of our past students Ethan Bibile who helped video different sections of the event and congratulations to Ms Lisa McKiernan – Head of Senior School, Mr Matt Cara – Senior School Leader and their team for the countless hours that went into organising this ceremony. I would also like to thank our College Council who helped fund these end of Year 12 activities.

World Teachers' Day
On Friday 29 October Mount Waverley Secondary College celebrated World Teachers' Day.  Our teachers provide learning opportunities for our students way beyond what is expected.  They strive to improve their professional practice at all times in order to support students to achieve excellent learning outcomes.  Often the efforts of our teachers are not acknowledged, but the rewards they experience in supporting students to achieve success are priceless. On behalf of all the students and parents, I thank our brilliant team of teachers for always giving their best to make Mount Waverley Secondary College a great educational provider.
Victorian Young Leaders Global Youth Forum
Ten of our wonderful Year 9 students will be taking part in the Victorian Young Leaders Global Youth Forum. The forum is funded and supported by the Victorian Department of Education and Training. Thank you to Ms Sarah Smith, Year 10 Coordinator and Mrs Meagan Merlino, Middle School Leader for supporting the students throughout the program, which runs over three days. The first day of the forum was held on Thursday 21 October and by all accounts, it was a great success and the students had a wonderful time hearing from guest speakers and meeting up via video call with a language class in Japan!
Unit 2 Music Solo Performances
I had the pleasure of joining a YouTube premiere  on Thursday night and hearing the performances of our talented Unit 2 Music Solo Performance students.  Congratulations to all the students involved and thank you to Mrs Tijtje Keatley for supporting our talented music students.
Mount Waverley Secondary College features in a DET publication
Our college was asked to feature in a DET resource regarding how we have positioned remote learning as a time for staff to experiment and learn, but with student wellbeing, agency and assessment (for learning) firmly in mind. Congratulations to all of our staff who were mentioned in this article.
You can read the article here:  https://fuse.education.vic.gov.au/Resource/LandingPage?ObjectId=46897bae-f4b6-4018-95bf-5d942617ec32&SearchScope=All
A message on behalf of the Mount Waverley Public Library
The Mount Waverley Library will be reopening to the public on Wednesday 3 November from 10am. Our hours will be 10am to 6pm Monday to Friday, and 9am to 4pm on Saturdays.
It is important to note, however, that as per the Government requirements, students aged 12 to 16 years must be accompanied by an adult.
All visitors to the library will be met by a concierge located outside in the library forecourt and required to use the Services Victoria app/QR code and be double vaccinated (or show proof of medical exemption). People not fully vaccinated will not be able to enter the library.
Density requirements on the number of simultaneous visitors to the library will be in place when they reopen, so people may need to queue in the afternoons. This is likely to change when the double vaccination rate reaches 90%.
Policies – updated
Many of the college's policies have been reviewed and updated this year. These policies are available to view on on the college website: https://www.mwsc.vic.edu.au/our-college/college-documents/#policies
2021 Examination Dates
The exam dates are as follows:
Year 10 and 11 exams start Monday 22 November and finish Thursday 2 December
Year 9 exams start Monday 29 November and finish Thursday 2 December
Correction Day / Student Free Day will be held on Friday 3 December
The Early Commencement Program (ECP) for 2022 Years 8-12 will be held from Monday 6 December until Friday 10 December
No YEP (Year End) Program will run for 2021.
Mrs Karen Wade
College Principal