College Principal's Report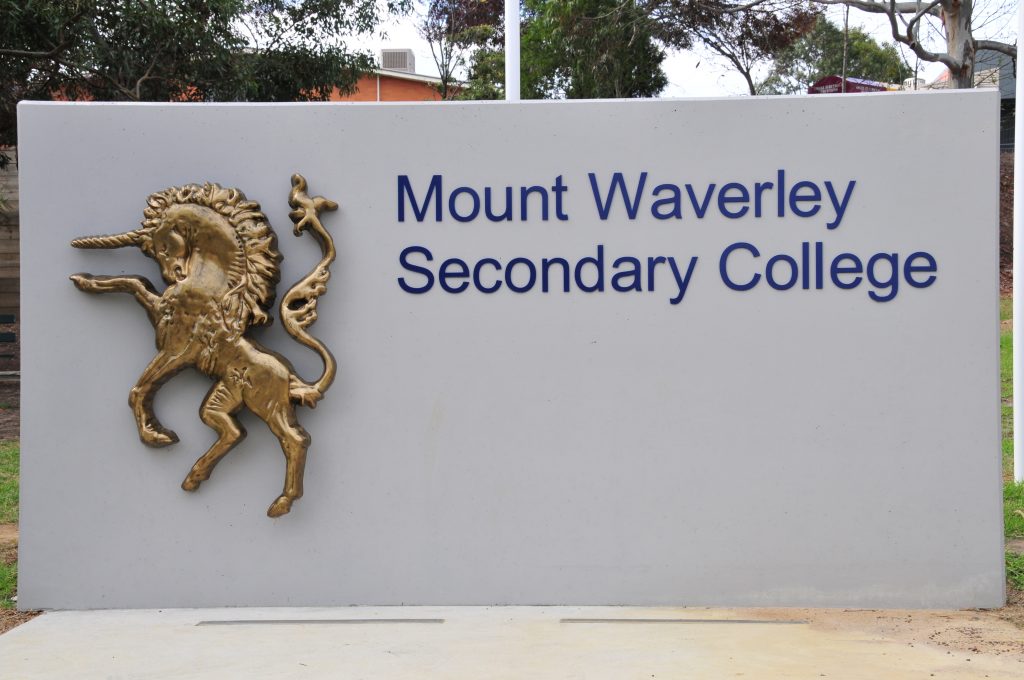 Star Performer
Congratulations to Blair P of Year 11 who has been selected in the 2021 Australian Schoolboys President's Team. Since 1969 the Australian Schools' Rugby Union has selected Australian Schoolboy teams to play other nations both in Australia and overseas. The title of Australian Schoolboy is synonymous with players of high rugby skill and outstanding personal character. We are very proud of you Blair!
VCAA VCE Leadership Award 
The 2021 VCE Leadership Awards are coordinated by the Victorian Curriculum and Assessment Authority (VCAA) to recognise VCE students for their leadership, initiative and involvement in extra-curricular and community activities.
The 2021 VCE Leadership Award Ceremony was held online today and Rachel T of Year 12 represented our college with pride. She was one of six students who won a VCE Leadership Award and was in the running to be the VCE Leader of the Year. Although Rachel didn't win the overall award we are so proud of her achievements.
Rachel has not only been a leader at school but Rachel is extremely passionate about empowering young people in the community. She has volunteered at her church and has supported international students from Deakin University who were adversely affected by the lockdown. In recent years her volunteer work has included running holiday programs for children, alongside Operation Stitches – a charity for children from disadvantaged families living in the Collingwood public housing estate.
In her capacity as a 2021 College Prefect, Rachel has led an initiative connecting senior students with the students on our Junior Campus. As part of the Year 12 leadership team, Rachel has worked with staff and students across the college on a range of initiatives. An example of this is her work in the college's Wellbeing Model Working Party. She has supported the Head of Student Wellbeing to facilitate workshops with students on components of the model, including student voice and agency, and community partnerships and support.
Rachel has volunteered at the local primary school, Mount Waverley North Primary, to run Mini Mount Matters, a student-voice initiative that also runs at Mount Waverley Secondary College. Rachel has been actively involved in both Mount Matters and Mini Mount Matters throughout her VCE, creating opportunities for young people to have a voice and take part in genuine student-led change.
In 2020, Rachel was a member of the Remote Learning Working Party, which involved students, staff and leaders from the college. The working party surveyed over 1400 members of our school community throughout lockdowns 1.0 and 2.0, and used feedback from students, staff and parents/carers to inform the college's approach to remote learning.
Celebrating Victoria's Longest-Serving Teachers
Hundreds of Victorian teachers, principals, school administrators and policymakers are being recognised for their long-serving dedication to students and families through the Recognition of Service to Victorian Education program.
Minister for Education James Merlino last week congratulated 342 staff across the state being honoured for more than 40 years of service each to Victorian education, acknowledging their dedication, hard work and persistence over many decades – and particularly their resilience and support for their school communities during the pandemic.
A total of 174 teachers and staff are being recognised for 40 years of service, 119 staff for 45 years of service, 40 staff for 50 years of service, and nine staff for 55 years of service. I am pleased to announce that Mr Ian Davidson and Mr Warwick Irwin, two of our long serving staff members received their 50 years of service awards. Congratulations Ian and Warwick!
Minister for Education James Merlino stated "These teachers and school staff members have given so many years to delivering fantastic education to Victorian students – and I know all Victorians are with me when we thank them for their decades of dedication."

Student and Parent Teacher Conferences
Last Thursday 9 September the college ran another successful student and parent, teacher conferences via WebEx. Feedback from parents and staff was extremely positive. Thank you to all involved in organising the event and to the teachers who provided feedback and advice for their students and their parents/ carers.
College Raffle
Thank you to everyone who purchased tickets in the College Raffle this term. We raised $3630 in total which contributed to some of the costs involved with the college production. We will aim to get these prizes to the winners concerned when we reopen next term.
Special Screening of our 2021 College Production
I am thrilled to announce that we will have a special screening of our College Production "Seussical" via live stream on Thursday 14 October at 7pm. It will be great to come together (all be it virtually) to enjoy our students and staff performances. Virtual tickets to attend the performance is $10 and can be purchased via this Trybooking link: https://www.trybooking.com/BUGSJ
This cost will allow you;
access to the stream on 14 October
your own copy of the Seussical link to keep
an electronic copy of the Seussical program
Sales open on Monday 20 September at 9am and will close on Tuesday 12 October.
Term 4 Program
Please note commencement dates for Term 4 (unless otherwise advised)
Monday 4 October – Continue remote learning for all year levels
Tuesday 5 October – Year 11 & 12 students studying Unit 3/4 subjects to attend the General Achievement Test (GAT) at the college.
2022 Scholarships
Scholarships are available for Year 4-11 students, Year 12 students planning to undertake tertiary studies in 2022, and Aboriginal and/or Torres Strait Islander students planning on completing Years 11 and 12.
Year 4 – 12 student scholarships:
The Department of Education and Training manages a number of scholarships which are available to students who are currently enrolled in Years 4-12.
Applicants for these scholarships are evaluated on their:
participation in school activities
community involvement
academic record for the current year.
Scholarships are either one-off payments or for the duration of the student's course/study annually.
Applications for these scholarships, number of which have specific eligibility criteria, will open on 1 October 2021 and close on 28 February 2022.
For more information and a list of available scholarships visit the 2021 Student Scholarships for Years 4-12 Factsheet.
How to apply:
For information on how to apply visit the student scholarships web page.
My Sincere Thanks
My sincere thanks to our wonderful learning community who has banded together in support of our students and children to give them the best education possible during such challenging times. I am so proud of the way our students, teachers and support staff have conducted themselves and they have actively displayed the college values of ILEARN-Integrity, Learning, Excellence, Accountability, Respect and Nurturing. Have a well-deserved break. We look forward to starting Term 4 on Monday 4 October.
Take care everyone.
Mrs Karen Wade
College Principal