College Principal's Report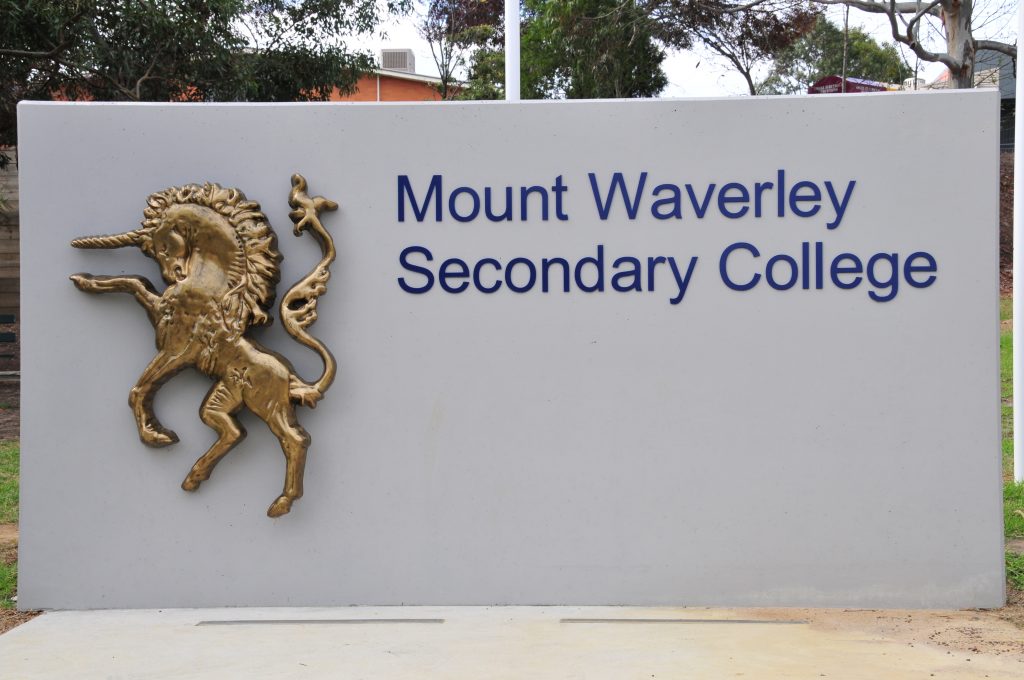 College Raffle
My sincere thanks goes to all the families and friends who bought raffle tickets this year. We raised $3830 which will go towards our college production costs.
Congratulations to the following prize winners:
 1st  –  Chi Bong Hui
2nd –   Kim Russell
3rd  –   Christine O'Rourke
4th –    Anna Kokolios  
5th –    Justin Gould
6th –    Anthea Dunstone
7th –    Jeanine Chang
8th –    Tas Stamopoulos
9th –    Melissa Flowers
10th –  Sharon Molenaar
11th –  Rachel Ly
12th –  Melissa Eilers
I would personally like to thank all of our sponsors who helped Mount Waverley Secondary College in our fundraising effort. We appreciate the great support you give to our learning community.
Seussical the Musical
I had the privilege of attending a closed rehearsal at the Drum Theatre of 'Seussical – The Musical' yesterday. The production team have been working hard over the last two years so it was wonderful to see their performance come to fruition.
The production band under the baton of Musical Director Mrs Tijtje Keatley performed brilliantly and was made up of staff, alumni and students. It was wonderful to hear live music again in a theatre.   The cast and crew were magnificent.
Congratulations to the lead roles:
Cat in the Hat – Neave M
Jojo – Harshitha J
Horton the Elephant – Luna M
Gertrude McFuzz – Alannah R
Mayzie La Bird – Madeleine D
Sour Kangaroo – Yashodha K
Young Kangaroo – Clementine J
Mr Mayor – Charlie M
Mrs Mayor – Ava C
General Genghis Khan Schmitz – Xavier F
And all the supporting leads:
Thing 1 – Anagha K
Judge Yertle the Turtle – Martin J
Wickersham – Sarah B
Bird Girl – Poppy R
Vlad Vladikoff – King Win F
Wickersham – Kyra H
Bird Girl – Kiska A
Wickersham – Anvi R
Wickersham – Mia T
Thing 2 – Chrissa H
Wickersham – Yolanda Y
Bird Girl – Shubhi P
And Mr Ian MacLeod who played the Grinch.
Well done to the Chorus Members:
Sebastian V
Jay F
Enara W
Chianne L
Anne F
Shreya N
Jessica T
Sania M
Sophie C
Tessa G
Divya G
Sanuli F
And Dancers:
Alannah GR (Dance Captain)
Viola H
Lana A
Michelle W
Charlize M
Yara W
Productions like this wouldn't go ahead without the dedication and hard work of volunteer staff, students and alumni.  Hundreds of hours have been spent in rehearsals making props, set design and costumes.
I particularly want to recognise Director – Mr Tom Frost, Set, Costume and Prop Director – Mrs Stella Lumb, along with Mrs Tijtje Keatley –  Music Director for their efforts on creating what I think was our best school production yet.
Congratulations to everyone involved, I am so proud of all of you!
The production has been filmed professionally and further information about how you can purchase the recording will be sent out to families via Compass.
Olympics Medal Challenge
During our last lockdown I sent a video message to our students and staff congratulating them on their efforts in doing such a great job in remote learning.
I invited students and staff to enter an Olympic quiz to guess how many gold, silver and bronze medals Australia would receive in the Tokyo Olympics. Over 200 responses were received and I will be announcing the winner next week. Thank you to all the staff and students who entered.
MWSC Olympian
Congratulations to alumni Emily Whitehead who took part in the Tokyo Olympics competing in the artistic gymnastics.
We are so proud of her achievements and to see one of our former students compete at such an elite level was inspirational.
Premier's VCE Awards – Mount Waverley Secondary College Win Top Honours
Congratulations to Emilie R and Jeff C both of Year 12 who have been recognised with a Premier's VCE Award for their outstanding academic results in 2020.
Emilie received a Study Award for German and Jeff received a Study Award for Chinese as a Second Language which he learnt at the Xin Jin Shan Chinese Language School (which teaches at Mount Waverley Secondary College on the weekend).
There are only three students across the State recognised in each Study Award, so for two Year 11 students to win an award of this type is a remarkable achievement.
Voiceworks Magazine
A huge congratulations to Maya C of Year 9, whose short story is published in the latest edition of
Voiceworks.
Voiceworks is a national literary journal that features exciting new writing and art by young Australians. Its purpose is to create a space for people under twenty-five to develop their creative and editorial skills and to publish, and be paid for, their fiction, nonfiction, poetry, art and comics.
2021 Parent/Caregiver/Guardian Opinion Survey
Invitations to the 2021 Parent/Caregiver/Guardian Opinion Survey (previously known as the Parent Opinion Survey) have been emailed out.
Each year the school conducts an opinion survey amongst a sample of our learning community. This year, a sample of approximately 30 per cent of parents/caregivers/guardians have been randomly selected and invited to participate. Results will be used to inform and direct our future school planning and improvement. The survey will be conducted online and should only take 20 minutes to complete.
Mrs Karen Wade
College Principal