College Principal's Newsletter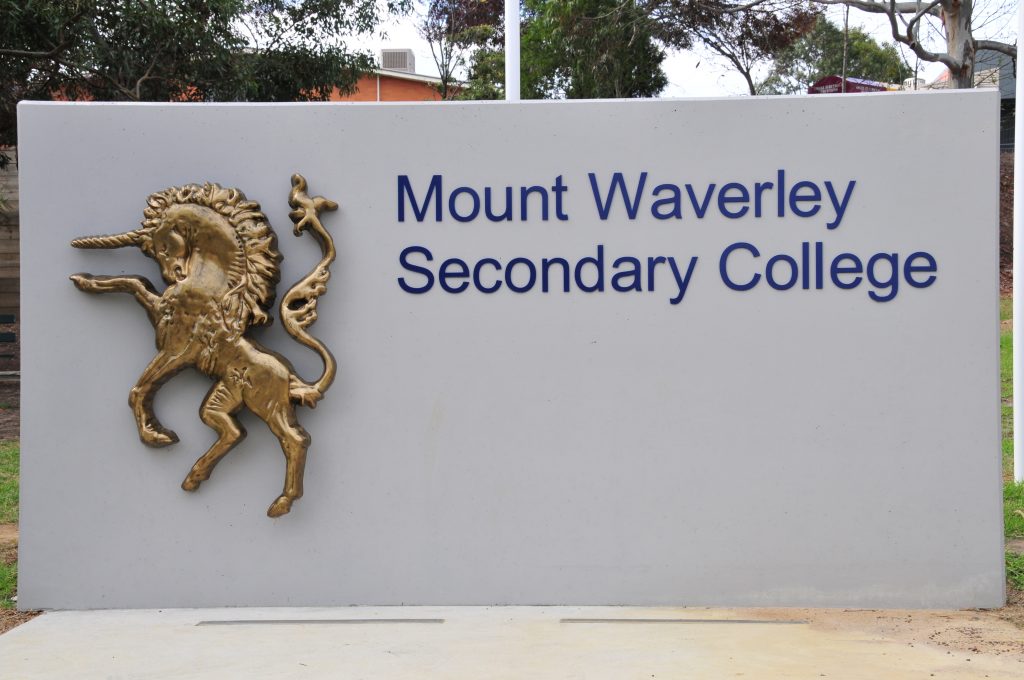 College Raffle
Special thanks to Ms Bree Thomas, Mrs Narda McLennan and Mr Aro Ezackial who have been working hard on sourcing some great prizes for our College Raffle this year. Over $2000 worth of prizes have been sought including a Microsoft Surface Go valued at $840 and Ipad 7th Gen valued at $690 and many other fantastic prizes. Each student and staff member in the college will be sent a Compass alert at the start of next term with a link to purchase these tickets online.  Please support the college by buying tickets.  In 2019 we raised over $6000 which went towards the purchase of extra outdoor student furniture. This year's proceeds will go towards supporting the college production 'Seussical the Musical.'
Parent/Student/Teacher Conferences
Parent/Student/Teacher conferences are being held remotely for VCE students on Thursday 15 July (Week 1 – Term 3). These will be conducted via Webex Meetings.  Please note these interviews relate to Semester 1 subjects only.  As there are only 30 spaces for each teacher if you can't make an appointment please don't hesitate to contact teachers via email if you would like further feedback.  On Thursday 9 September  we will be holding a whole day of interviews for Years 7-12 students.
Ritchies – Community Benefits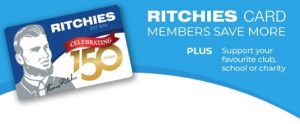 The original Ritchies Community Benefit card program has ceased and we encourage all members of our learning community to join the new Ritchies Card program by either using a phone and downloading the Ritchies Card App from the App store or Google Play, or by going online to www.ritchies.com.au/loyalty using a tablet or desk top computer. You can then pick up a physical card available from the friendly cashiers in-store, which you can link to your online account.   Once you have set up your account you can nominate Mount Waverley Secondary College as your preferred beneficiary.
I encourage all parents/carers to patronise Ritchies Supermarkets and access a new Ritchies Card.  Each time you shop at Ritchies you will be actively contributing to your child's education by helping us continue to provide quality resources throughout the college.
Services and support for students and their families/carers
 It can be challenging to process and manage changes to routines and the uncertainty that comes with COVID-19 and related restrictions;  including moving to and from remote learning. To support our school community during this time, resources and support are available for parents, carers and families. These resources will help to support the mental health and wellbeing of our students and the young people in our care.
I encourage everyone in our community to access these resources and take care of themselves.  A Quick Guide to Student Mental Health and Wellbeing resources is available for students, parents and carers looking to access expert guidance and resources to support wellbeing.
Supporting the mental health and wellbeing of our students remains our priority this year, especially during the continued COVID-19 pandemic and while students are learning from home during circuit breaker restrictions.
For students, the guide includes resources to support their own mental health and wellbeing.
Advice and resources for students about ways to adapt their learning during coronavirus, to look after themselves and where to get help.
Wellbeing activities featuring AFL and AFLW players with tips on managing stress, staying active and gratitude.
Kick it with Victory physical activities with Melbourne Victory Football Club.
Smiling Mind mindfulness activities for senior secondary school students, including short videos, online tip sheets and meditations
The guide also includes resources and supports for parents and carers to help them build their child's physical and mental health and wellbeing. This includes:
resources to support children's physical, mental health and wellbeing
wellbeing activities and conversation starters
Raising Learners podcast series
how to talk to your child about coronavirus (COVID-19).
The Department has developed two fact sheets for students and families to support the mental health and wellbeing of students over the school holidays.
The fact sheets highlight resources and guidance which:
support positive mental health and wellbeing of students
help students and families identify the signs that students may need mental health support
help students and families access support.
Senior Secondary Certificate Reform
Victoria is transforming the delivery of senior secondary education with the introduction of a single senior secondary certificate that will offer greater access to quality vocational and applied learning pathways for all students. The senior secondary education reforms aim to provide access to education and training that is relevant, engaging and that delivers in-demand skills for the future world of work, ensuring that students can access education that leads to employment.
Next year students will still be able to enrol in either the Victorian Certificate of Applied Learning (VCAL) or the Victorian Certificate of Education (VCE). The following year, in 2023, VCAL students will be enrolled in the new VCE Vocational Specialisation or the new foundation pathways certificate which will be introduced to replace Foundation VCAL.
The VCE Vocational Specialisation will be recognised internationally, be valued by employers and will build on the strengths of VCAL including providing:
flexible timetables that allow students to study at school, TAFE and work
opportunities to experience real-life workplaces
subjects that will build students skills and prepare them for life after school
greater access to high quality VET learning, either in school, a neighboring school or a local TAFE
The new certificates are part of a suite of 38 reforms recommended in the Review into Vocational and Applied Learning Pathways in Senior Secondary Schooling (the Firth Review) to lift the quality and perception of vocational education and help more students' access high-quality applied learning programs.
Students at Mount Waverley Secondary College will continue to enrol in the Victorian Certificate of Education (VCE) when they complete their course selections for 2022.
QR Codes
The use of Service Victoria QR codes for electronic record keeping is mandatory for all workplaces to enable the effective contact tracing of any COVID-19 cases.
This now includes all education sector workplaces, including schools.
QR codes will be required to be used by:
all parents who enter buildings when on the school site
all visitors, including contractors, external Department staff and building and maintenance staff
QR code check ins will not be required for staff or students.  Office entry and exit points will now display QR code posters. If you are required to enter buildings on school grounds, for whatever purpose, you are now required to use the provided QR code check-in.   If you are not able to check in using a smartphone or tablet, a Kiosk check-in service is available at the General Offices.
Happy Holidays
It has been another interesting term and one we will never forget. Have a well-deserved break everyone and enjoy time with your family and friends. A reminder that Term 3 begins on Tuesday 13 July.
Stay well, take care and I will see you next term.
Mrs Karen Wade
College Principal