College Principal's Report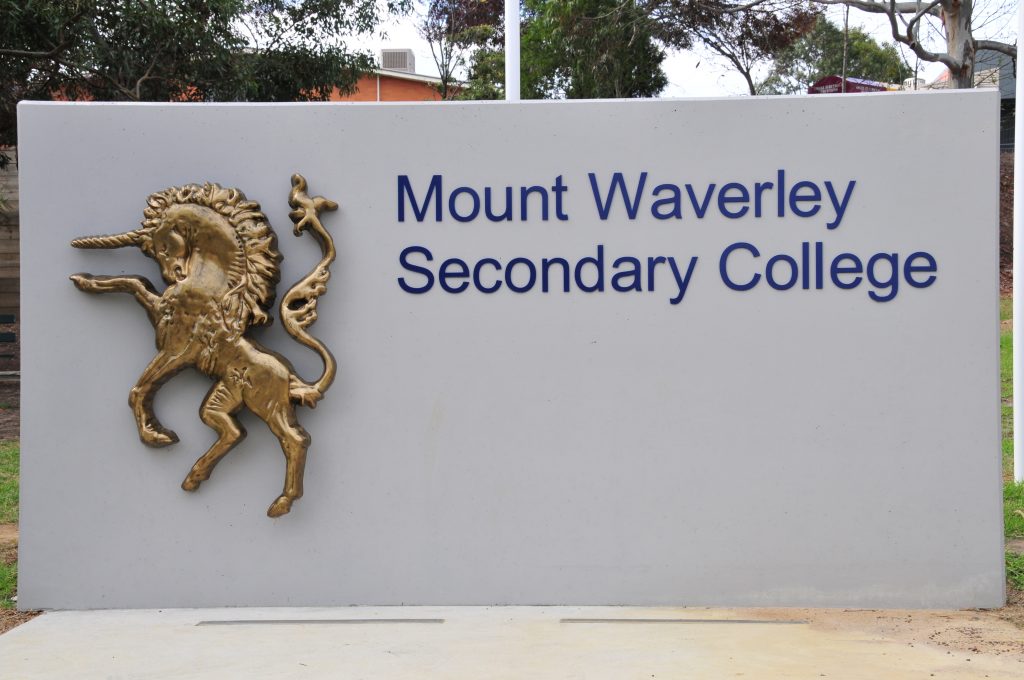 Star Performers
Congratulations to Class of 2020 students, Selina G and Amilie H who were chosen to have their work exhibited in the Top Arts 2021, at the National Gallery of Victoria at Federation Square. Selina and Amilie were two of the final forty-six students from across the state whose artwork is on display. Please visit this free exhibition at NGV, Federation Square between 26 March 21 – 11 July 21.
https://www.ngv.vic.gov.au/exhibition/top-arts-2021/
Congratulations to Sam Spicer, class of 2020 and 2020 Music Captain, who performed for VCAA Top Class 2021 at the Melbourne Recital Centre on Tuesday 30 March.  Sam played Memphis Stomp with poise and style.  Well done Sam.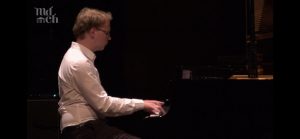 National Day against Bullying and Violence
I was pleased to see our Year 7 and 8 recognise the National day against Bullying and Violence on Friday 19 March. This day is Australia's key bullying prevention initiative, connecting schools and communities to find workable solutions to bullying and violence. Thank you to our Chaplain Haley who ran some activities at lunchtime to highlight the important message that bullying is never okay.
Eastern Metropolitan Regional Swimming
On Tuesday 23 March, twenty-eight students from the college competed at the Eastern Metropolitan Regional Swimming Championships. Our students performed extremely well on the day and we came in the top five of schools overall.
Congratulations to all of the students who competed on the day and well done to George H from Year 8, who won all of his 6 events. A top achievement!   Good luck to our eight students who will now go on to compete in the State Championships early next term.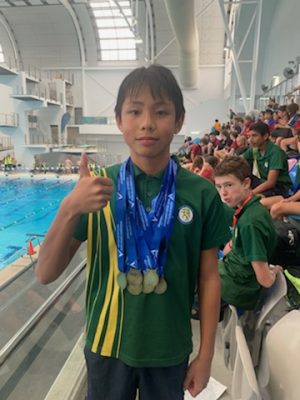 Presentation Night
We had over 400 families watching our first Virtual Presentation Night which was wonderful.  As you can imagine organising such an event take hundreds of hours of time. Special thanks to Alumni Ethan Bibile who filmed the event and put this together and thank you to Mrs Narda McLennan and Ms Bree Thomas for all of their efforts organising awards and certificates. Thank you to all the students who performed and came on the day of filming, particularly our 2020 Year 12 students who returned to the college for this special event.
MWSC Jazz under the Stars
Last week I had the pleasure of attending the MWSC Jazz Night which was not held under the stars but in the hall due to the weather conditions. Congratulations to our two Music Captains Chris and Lesedi who oversaw the organisation of the night. I was proud to see our students perform with such joy and dedication. Performances included ensembles such as the Jazz Band, Senior Choir, Jazz Combo, You're out of the Band, Practice 3, Take 4, Alumni Band, Senior Stage Band and The Teachers Band.
Special thanks to the alumni who performed on the night and all of the Instrumental Music teachers who also took the stage. I know that all members of the audience thoroughly enjoyed the evening's entertainment.
Student/Parent/Teacher Conferences – a resounding success
Thank you to the many parents and students who attended our virtual conferences on Tuesday 30 March.  Such large numbers clearly demonstrate that Mount Waverley Secondary College parents and students value the learning opportunities on offer and enthusiastically seek teacher support to reflect on their progress, with the aim of continually improving to achieve excellence in learning outcomes.  After talking to many parents, students and teachers, it is clear that the college is going from strength to strength and continues to strive to meet each student's individual learning needs.
2020 Annual Report
The 2020 Annual Report has been endorsed by College Council and can be found on the college website under Parents-College Documents and Policies-Reports if you would like to read it. We again achieved some excellent results compared to the state and similar schools which was extremely pleasing.
Uniform Changeover Time
Winter uniform starts in Term 2, although for the first two weeks of term there is a changeover period where the students can wear either summer or winter uniform.
Please ensure that your students have the correct college uniform which is only supplied by PSW located at their store in Mount Waverley. Please note that PSW are moving to a new spacious, state of the art retail outlet at 342 -350 Springvale Road, Glen Waverley (behind Officeworks) on 24 April.   The PSW new store will commence trading at 9am on Friday 30 April 2021.
End of Term 1 – Start of Term 2
Students will be dismissed at 2.30pm on Thursday 1 April and we will look forward to their return for Term 2 on Monday 19 April.
Happy Holidays
First term 2021 has been an exciting time for teaching and learning at Mount Waverley Secondary College.  I hope everyone enjoys some family time over the holidays and I encourage all senior students to ensure a balance between study and relaxation.  Develop a study timetable and stick to it, it will be worth it.  Have a safe and relaxing holiday.
Mrs Karen Wade
College Principal