College Principal's Report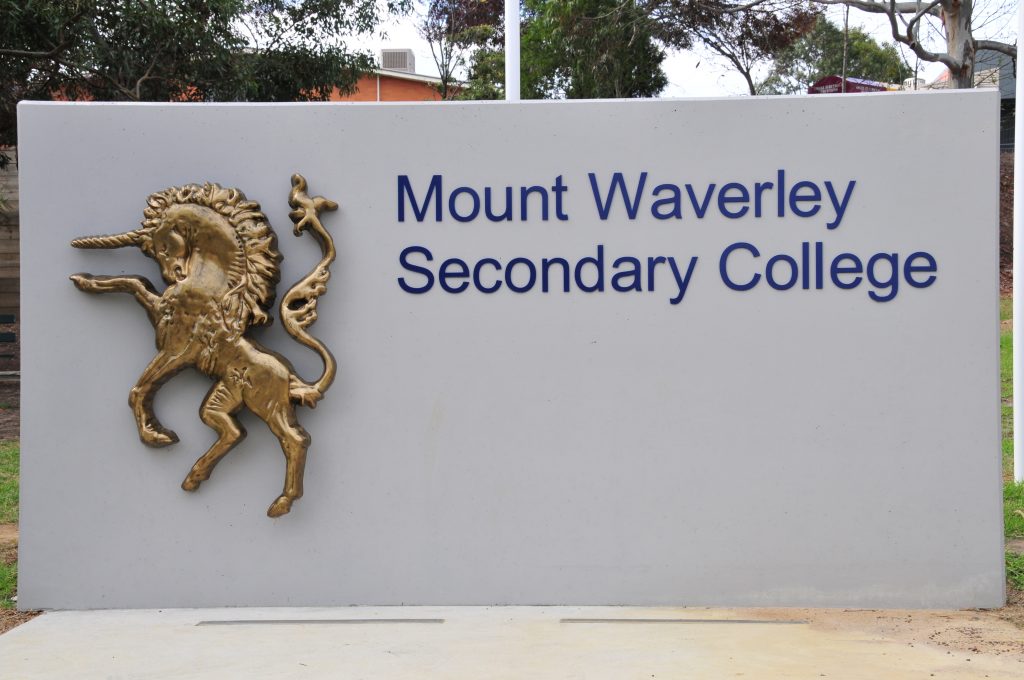 Teachers: Leading the Way to Improve Student Learning Outcomes
It is no surprise that recent research clearly indicates that the effectiveness of the teacher has a significant effect on the learning outcomes of students. At Mount Waverley Secondary College we are extremely fortunate to have the best of teachers. Our teachers are committed to sharing their practice to support each other in providing optimal learning experiences for our students.  This year we have provided additional meeting times for our teachers to work in teams to further develop their skills. Each team will investigate a range of proven research based teaching strategies and trial them in the classroom. This will ensure that the teaching and learning environment at Mount Waverley Secondary College will remain at the forefront of what is regarded as best practice.
2020 Presentation Night
A Compass alert has been sent out to 2020 students and parents/carers re our 2020 Virtual Presentation Night.
This is a special event in the college calendar where we celebrate the achievements of our students.  Students receive awards for academic achievement, endeavour, arts, music, sports and more.
Mount Waverley Secondary College is proud to present our 2020 Virtual Presentation Awards via a Webex Event on Tuesday 23 March 2021 at 7pm. A Webex link to be emailed closer to the day.
The Commonwealth Bank Teaching Awards
Twelve successful teachers or school leaders across Australia were selected to receive a Teaching Fellowship and the award winners were announced on Friday 19 March.
I am pleased to announce that Miss Hayley Dureau, a Leading Teacher and our Head of Student Voice won one of these prestigious awards for the incredible work she is doing in this area.
The Teaching Fellowships are valued at approximately $45,000 each and include:
$10,000 for each Fellow's professional development;
a group study tour to a high performing education system and/or schools
$25,000 for the Fellow's school for a strategic project
Throughout 2021, the Fellowship will also include unique opportunities for the Teaching Fellows to engage with leading education experts and to develop networks, skills and capabilities through a series of experiences that form part of the Teaching Fellowship year. The Fellows will also be invited to join an ongoing Teaching Fellows network that will grow every year, as each new group of Fellows is selected for the Awards.
Hayley met the following criteria:Transforming Learning Outcomes.
Collaborating and Sharing Knowledge
Engaging with the Community
Passionate and Committed to Teaching
It was wonderful to be able to watch the award ceremony online and celebrate this great achievement with Hayley, the Executive Team and our College Captains. Congratulations Hayley we are so proud of your achievements!
To find out more about the Commonwealth Bank Teaching Awards and the 2021 recipients please visit: https://teachingawards.com.au/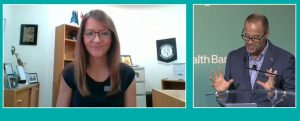 Junior Campus Oval and Senior Campus Tennis Courts
We have received approval from the VSBA that we can finally start on our self-funded project for the upgrade of Junior Campus oval and Senior Campus tennis courts. We are hoping to build an artificial turf athletics track and soccer pitch and refurbish our tennis courts on the Senior Campus. This is very exciting news and thank you to Mr Ian MacLeod for his work overseeing this project!
 Student/Parent/Teacher Conferences
The focus for students at Mount Waverley Secondary College is to achieve their very best and to continually improve their learning. An important part of this focus is the partnership between school and home, between teacher and parents/carers and student. Parent/student/ teacher interviews play a key role in this partnership where all parties meet to discuss the student's achievements, progress and strategies for improvement.
As per the notice that went out on Compass, Parent/student/teacher conferences for semester one are scheduled on Tuesday 30 March between 1pm and 7:30pm. These conferences will once again be held online via Webex links.   Tuesday 30 March is also a scheduled student free day.  No classes will be running on the day.
Please note the following dates and times:
Wednesday 17 March at 5pm – Conference bookings due to open to parents/carers via Compass
Monday 29 March at 9am  – Conference bookings due to close
Monday 29 March by 4pm -Confirmation email to parents/carers to be forwarded, noting selected conference times and Webex teacher links
Communication Policy
There are a number of documents relating to email and other communication at the college between staff, students and parents. The Communications Policy (https://www.mwsc.vic.edu.au/our-college/college-documents/ ) sets out a number of requirements and expectations.
The Communication Policy focuses on the following:
 Building positive relationships between home and school and the community based on mutual respect and trust that results in success for all students
 Ensuring the wellbeing of students and improvement of their learning outcomes.
The Communication Policy aims to:
provide a framework for effective communication
 create co-operative teamwork and partnership between school, parents/carers and students and the community
 assist the best learning outcomes for students
ensure that the college values are reflected through effective communication
Effective communication encompasses the exchange of ideas, where people feel they have been heard and their opinions valued, and where information is clear and accurate.
Communication needs to be related to student performance, wellbeing and behaviour, as well as school related issues.  Communication should be respectful, timely and relevant, allowing for open and honest interaction.
This policy refers to the following forms of communication:
 voicemail/ telephone conversations
 emails
 official letters
 student planner
 college website
 newsletters
All members of our learning community should respond to emails within 2 days. Emails should not be sent or responded to after 8 pm in the evening or on weekends – this applies to emails between students & teachers and teachers and parents.
Uniform Changeover Time
Winter uniform starts in Term 2, although for the first two weeks of term there is a changeover period where the students can wear either summer or winter uniform.
Please ensure that your students have the correct college uniform which is only supplied by PSW located at their store in Mount Waverley.  Please note that PSW are moving to a new spacious, state of the art retail outlet at 342 -350 Springvale Road, Glen Waverley (behind Officeworks) on 24 April.     The PSW new store will commence trading at 9am on Friday 30 April 2021. 
End of Term 1 – Start of Term 2
Students will be dismissed at 2.30pm on Thursday 1 April and we will look forward to their return for Term 2 on Monday 19 April.
Mrs Karen Wade
College Principal