College Principal's Report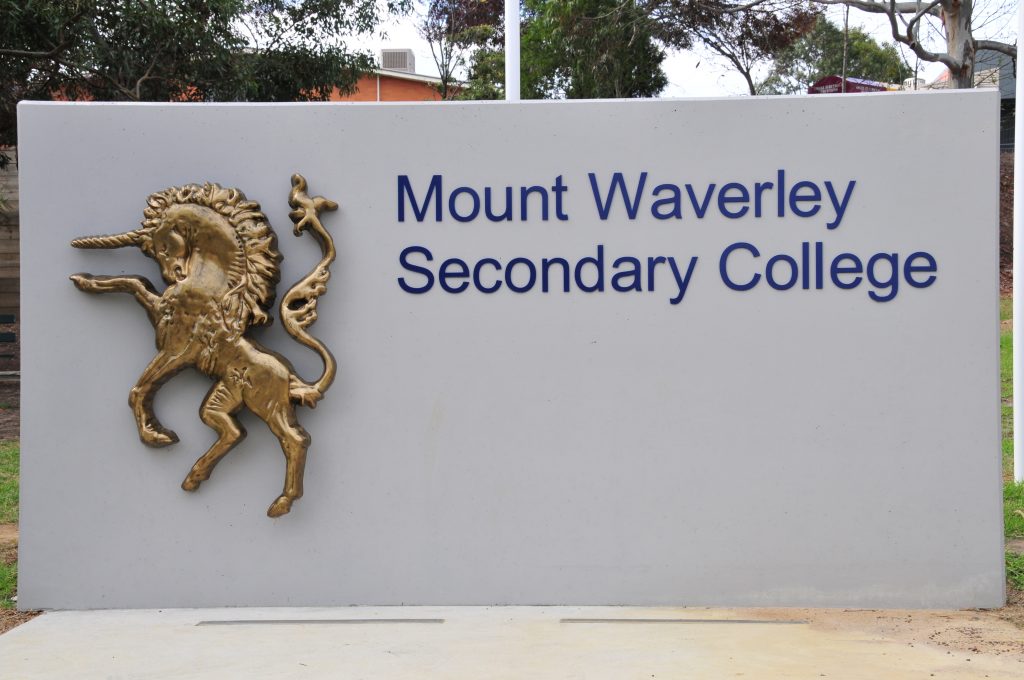 Communication is vital
Mount Waverley Secondary College has a commitment to provide all the care and support necessary for each student to do their best and achieve the highest possible learning outcomes.  It is important that when families have concerns about their children they contact the relevant staff members immediately to ensure a quick supportive response.
I encourage families to maintain open communication with staff members to ensure each student is provided with optimal support.
The most appropriate staff members to talk to when you have specific concerns are the classroom teachers, then Year Level Coordinator, then Sub School Leader or Head of Sub School prior to contacting one of the Campus Principals.  These are the staff members who have a thorough understanding of the needs of the students in their care:
Year Level Coordinators
Year 7         Ms Lauren Lockhart, Mr James Johnston
Year 8         Mr Mark Quiambao, Mr Jackson Waters
Year 9         Mr Wayne Griffin, Ms Sarah Smith
Year 10       Ms Jo Rogers, Ms Elektra Sassos
Year 11       Ms Gabrielle Phelan, Ms Stefanie Bear
Year 12       Mrs Antia Hill, Ms Rebecca Kosach
Junior School Leader              Ms Sam Cody
Head of Junior School            Ms Debbie Sekula
Middle School Leader             Mrs Meagan Merlino
Head of Middle School           Ms Sarah Chase
Senior School Leader             Mr Matt Cara
Head of Senior School           Ms Lisa McKiernan
During the last few weeks I have visited many classrooms and I have been very impressed with how focussed the teaching and learning activities have been and have observed that our teachers and students have a lovely rapport in the classroom.  Teachers and students are clearly demonstrating our motto "Community, Choice and Engagement".  I am particularly pleased to report our new Year 7 students are making a very smooth transition to the college.
Our college is a safe and caring learning community and our students and staff believe that Mount Waverley Secondary College is a very special place which offers magnificent learning opportunities.
Community Involvement
Research clearly indicates that if parents are involved in their child's education, they enhance the learning outcomes for their students.  I would like to thank all the parents who have already volunteered to be involved in our learning community.
Parents @ Mount
Parents @ Mount holds regular meetings and helps support college activities.  If you would like to become a member please refer to the Parents @ Mount page on the college website.
Ritchies – Community Benefits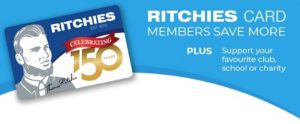 I encourage all parents to patronise Ritchies Supermarkets and access a Community Benefits Card or you can download the Ritchies Loyalty App on your phone, nominating Mount Waverley Secondary College as your preferred beneficiary.  Each time you shop at Ritchies you will be actively contributing to your child's education by helping us continue to provide quality resources throughout the college.
Student/ Parent/ Teacher Conferences
Our first student/parent/teacher conferences for the year will be held online via Webex on Tuesday 30 March from 1.00pm-4.30pm and 5.00pm-7.30pm.  Further information will be sent out closer to the time.
School Council Election 2021
Congratulations to our new and returning members; (Ms Lisa McKiernan, Mr Bill Thomas, Mrs Chelsea Eow, Mr Madhur Gupta, Mrs Heidi Lombard, Mr Nishant Patel, Jane Kim and Monil Bhatt) were successful in their nomination for College Council for the term March 2021 to February 2023. They will join our other parent, staff, student and community representatives on our College Council with the first meeting of the new council to be held on Thursday 18 March.
2021    Parent Members are:
Mrs Pene Dedes
Mrs Chelsea Eow
Mr Madhur Gupta
Mrs Heidi Lombard
Mr Jimmy Mastrandonakis
Mr Nishant Patel
Mrs Divya Sharma
2021    Staff Members are:
Mr Ian Davidson
Ms Lisa McKiernan
Mrs Debbie Sekula
Mr Bill Thomas
2021    Student Members are:
Jane Kim Year 12
Monil Bhatt Year 12
2021    Community Members are our College Captains:
 Lila Owen
Aarya Trivedi
Star Performer
Congratulations to Luke O of Year 12 for being selected as a midfielder for Melbourne City FC Youth (Soccer).  Luke has also been participating in Melbourne City FC's A-league team training. We look forward to following Luke's sporting career in the future!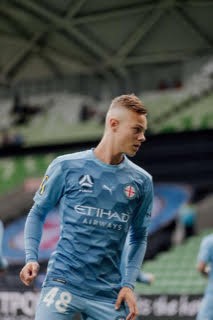 Mrs Karen Wade
College Principal