College Principal's Report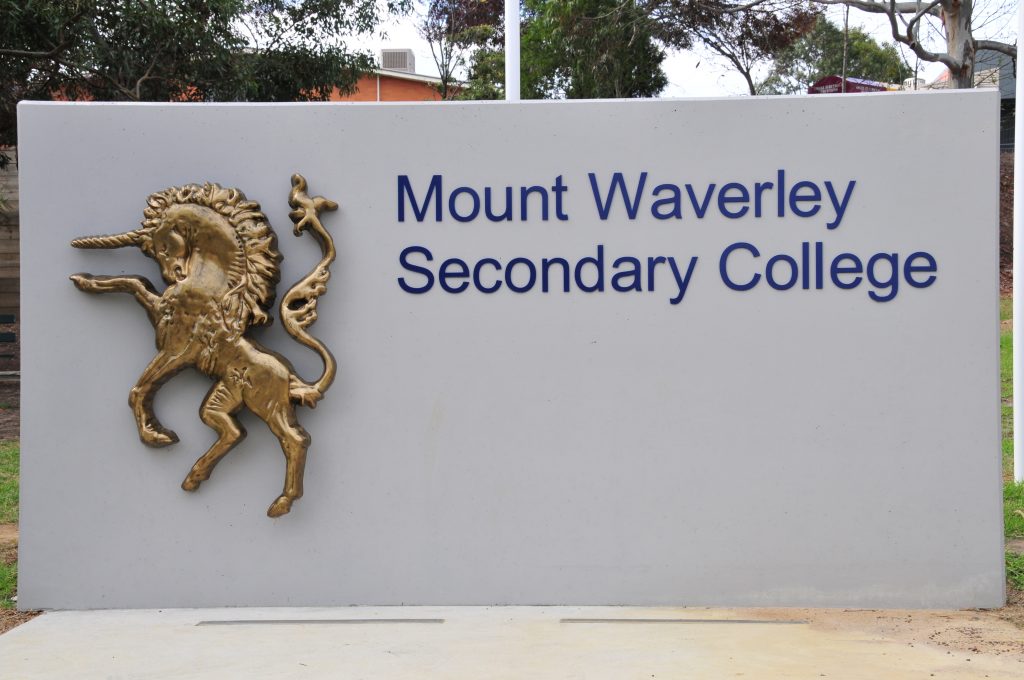 VCE Students Return
Our VCE students returned last Tuesday from on-site learning and it was a pleasure to see them. Teachers report that our senior students are very focused in class and are enjoying the company of their peers.
I want to sincerely thank our parents and carers for their support of our learning community, over the past seven weeks. It is much appreciated.
I also want to thank my amazing teachers and support staff for the way in which they have conducted themselves, whilst we were in remote learning. The way in which they supported each other and their students at a challenging time makes me so proud as College Principal to be part of such a dedicated had working, but most importantly caring community.
As a parent, I have also witnessed first hand the work, commitment and energy that our teachers have put into their lessons and how they have been supported so well by our Education Support Staff.
I look forward to our Year 7 to 10 students returning to school on Tuesday 9 June.
VCE Star Performers
Congratulations to Hemal Patel from the class of 2019 who was a winner of a 2020 VCE Premier's Award.
Hemal received the nomination for her outstanding result in Hindi last year. Hemal was enrolled at the Glen Waverley Centre of Victorian School of Languages (VSL). The VSL is a service of the Department of Education and Training (DET) and is a great way for our student to access learning of other languages.  Congratulations Hemal.
Correction Day
Please note the Correction Day which was originally planned for Friday 12 June will now take place on Friday 19 June and this is a student free day.  This day will enable teachers to finalise their Semester 1 assessments.
As VCAA have now informed us of the new VCE exam dates at the end of the year, we have now extended our Semester 1 timeline to finish at the end of Term 2.  This means our Semester 2 classes will begin at the start of Term 3.
Winter Uniform
Just a reminder that when students return to school this term, they should be wearing full winter uniform. This includes long sleeve shirts and ties.  Parents would have received a notification on Compass regarding the reopening of all PSW stores and their open day and times.
PSW will re-opening from Wednesday 20 May.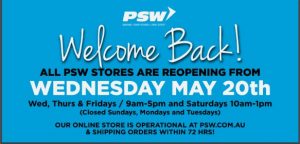 Wednesday, Thursday & Friday : 9am – 5pm
Saturdays : 10am – 1pm
(closed Sunday, Monday and Tuesday).
Parents can still order online via psw.com.au
Remote Learning Surveys
Over the past few weeks, a team of students and staff have worked together to create a survey to collect feedback from students on their experiences in the remote learning environment. The working party also created a teacher feedback survey and a parent/career feedback survey.   Our aim is to capture a snapshot of the experiences of MWSC students, staff and parents/carers as we adapted to this new way of learning.
We are hoping that we can use the data collected to celebrate:
The resilience of our learners, both staff and students, during this challenging time.
The positives that have come about through this experience – for example, advances in student agency and highlight some possible long-term changes to our practise to improve student learning.
Thank you to all of the students, staff and parents and carers who have completed this survey.
There is still time to complete this task if you wish, refer to your Compass notification to access the link for this survey.
Stimulus Package Announcement
Recently I received a phone call from our local Member of Parliament Matt Fregon. He told me we would be receiving funding of $795,200 for planning of our new STEAM (Science, Technology, Engineering, Arts, and Mathematics Centre.)This STEAM Centre will replace one of our original buildings (A Block) on the Senior Campus. This is a really exciting opportunity for Mount Waverly Secondary College.
Mrs Karen Wade
College Principal