College Principal's Report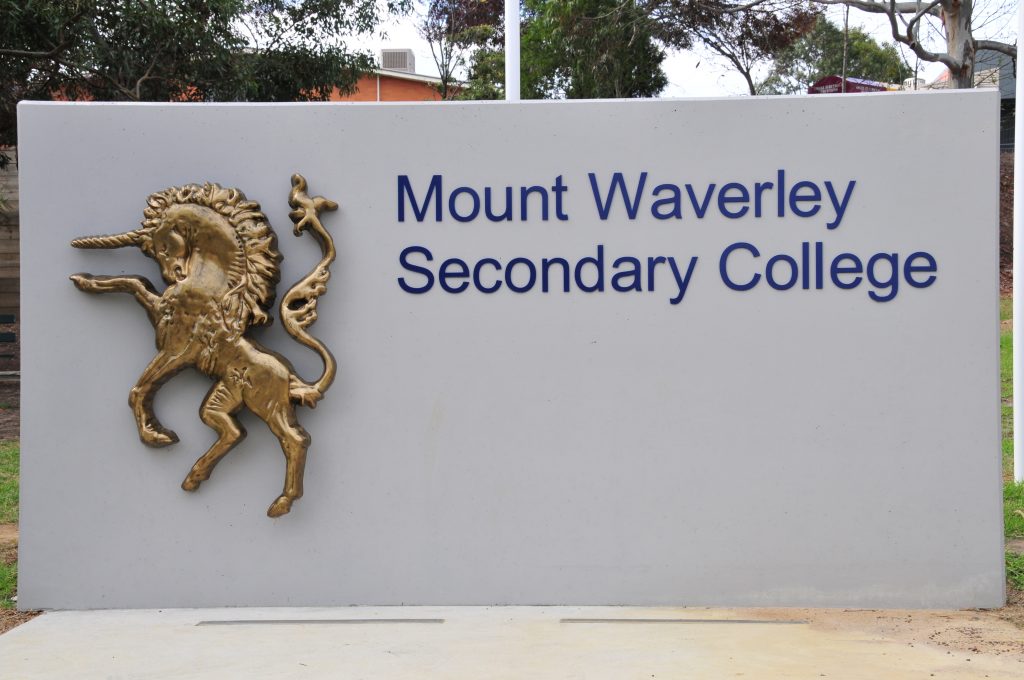 Welcome Back
I hope everyone had a relaxing and enjoyable holiday. I am excited to have started my sixth year of service as your College Principal at Mount Waverley Secondary College this term. It's inspiring for me to be part of a learning community where teachers and students are passionate about doing their best and join together as a supportive team to unite in a spirit of cooperation and success.
College Council
Congratulations to our new members who were successful in their nomination for College Council for the term March 2020 to March 2022.  They will join our other parents, staff and students.
| | | | |
| --- | --- | --- | --- |
| Parent Members: | Shraddha Apte | Staff Members: | Ian Davidson |
| | Pene Dedes | | Lisa McKiernan |
| | Madhur Gupta | | Debbie Sekula |
| | Manpreet Kaur Oberoi | | Bill Thomas |
| | Jimmy Mastrandonakis | | |
| | Nishant Patel | | |
| | Divya Sharma | | |
| | | | |
| Student Members: | Lewis Cavolo | | |
| | Jesse Jovellan | | |
| | | | |
| Community Members: | Riyah Asad | Co-opted Members: | Andrew Batchelor |
| | Jennifer Clarke | | Julie Cain |
| | Lynn Li Gan | | Ian MacLeod |
| | Amit Kafe | | Kari Simmons |
| | | | Linda Westgarth |
| | | | |
| Executive Member: | Karen Wade | | |
Congratulations to Mr Nishant Patel who was re-elected as College Council President, Ms Shraddha Apte who was elected as Vice President and Mr Madhur Gupta who was elected as Treasurer.
Annual Report
Our Annual Report was tabled at last week's College Council meeting and was based on the School Performance Report data. I am very pleased to say that our data was outstanding in 2019 and the best it has been over the last five years that I have been at the college.
Our Parent Opinion and Staff Opinion surveys indicated that our results were higher than the State Median results. Our Student Attitudes to school data was also rated above similar schools in relation to our management of bullying and the students' sense of connectedness. Our student absence rates were excellent and found to be much lower than similar schools.
Our NAPLAN Numeracy results in Year 9 and VCE results were also categorised as above compared to similar schools. I would like to congratulate all members of our college for their efforts in achieving these results. Mount Waverley Secondary College is a great school and we should all be proud to be part of such a wonderful learning community.
ICT Support
Our ICT Team have been busy behind the scenes ensuring our ICT systems are running smoothly to support remote learning.  The team have also been supporting students who need devices to work remotely.  Thank you to Mr Aro Ezackial, Mr Andrew Wallace,  Mr Rohan Cupper, Mr Steve Martin and Mr Jacob Cox for this work.
If students are having any ICT issues please email ict@mwsc.vic.edu.au for support.
Instrumental Music Performers – Remote Learning
Each week we will be showcasing MWSC student performers on our website, as they work hard to improve musically in remote learning conditions.
To enjoy this week's performers please click here.
I would like to thank the following students for their wonderful performance, their hard work and dedication and to their families for their ongoing support.
Yura K (Year 8) – Saxophone performing in The Kojima family band
Felicia L (Year 10) – Violin performing Bordel 1900 by Piazzolla 
Edwin N (Year 12) – Saxophone performing Yardbird Suite 
Tom S (Year 9) – Trumpet performing Last Post and Reveille
SC Hall Building Works
The long awaited building works next to the SC Hall have commenced as of Wednesday 15 April.  These works will continue across the coming days and weeks.  We will keep you posted on progress!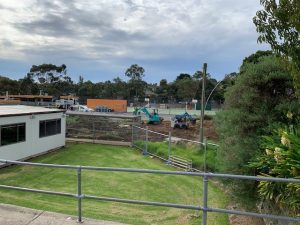 Mrs Karen Wade
College Principal