College Principal's Report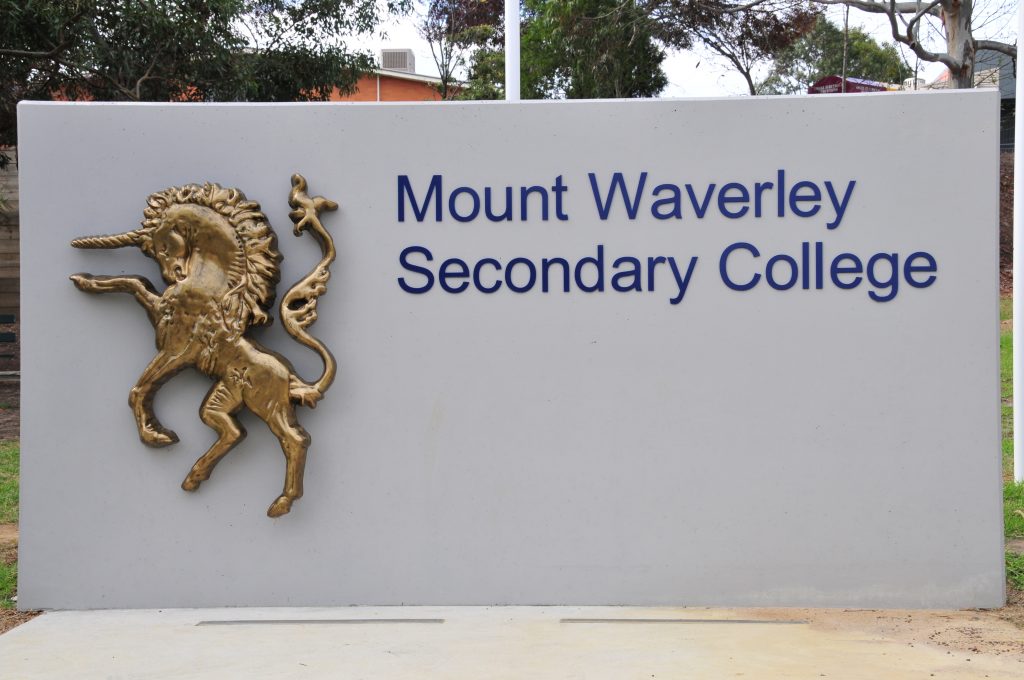 International Visitors
On Tuesday 18 February, eight members of Danish Students association visited our college to learn more about our student voice programs. Danske Skoleelever is the peak body for student voice in Denmark.  Thea, Niklas, Leanor, Esther, Mathias, Rasmus, Robert, Anne and Henrik toured both campuses and met with students and staff.  They visited classrooms, had lunch with  student leaders, and learned about our Mount Matters and Teach the Teacher programs.
Another group of twenty-four educators, this time from the Netherlands came for a visit on Wednesday 26 February.  The group was in Australia to visit schools to see the work of Melbourne University's John Hattie's Visible Learning in action.
They toured both the Junior and Senior Campus before hearing presentations from our students on the Mount Matters and Teach the Teacher programs, and staff regarding the Student Learning Model. Congratulations to our Head of Student Voice- Ms Hayley Dureau for overseeing these visits and thank you to all the staff and students who were involved on the day.
Lions Youth of the Year
On Wednesday 19 February College Captain Amit, Deputy Captain Jennifer and College Prefect Erin, represented Mount Waverley Secondary College in the Lions Youth of the Year (YOTY) competition. The competition involves a written application, interview and public speaking component, and focuses on leadership and community contribution.
Jennifer was the overall winner on the night, and she made us very proud! Amit was presented with the public speaker award and his speech was on Superheros. Erin's speech was about Climate Change and was very moving.
Thank you to Mrs Amanda Reed and Ms Hayley Dureau who accompanied me on the night to support our talented students.
Swimming Success
Congratulations to our students who competed in the Division Swimming Competition last Friday and won the overall shield for the fifth year in a row, after narrowly beating Vermont Secondary College by 9 points to take out the title. Our students' determination throughout the day to create this slice of history is a credit to them and their willingness to step outside their comfort zone and compete in every event to gain points for our school was incredible.  Well done to all involved and thank you to Mr Gwynne and Mr Wall for overseeing this event.
Farewell to Mr Angus Krezel
Last week we farewelled Mr Angus Krezel who retired from Mount Waverley Secondary College after 40 years of dedicated service to our school. Angus came over to Australia from America on what was to have been a 2 year exchange in the 1970's when Victoria was recruiting teachers from overseas to fill gaps in our system. He met his lovely wife Carmel and decided to stay. Angus has held many positions of responsibility over the years including the Head of Humanities, Year Level Coordinator, Daily Organiser and Camps Coordinator. Angus has been a wonderful, much loved member of staff and we wish him all the best in the next phase of his life.
School Council Student Representatives
Congratulations to Jesse of Year 12 and Isaac of Year 9 who were elected to represent on student body of the 2020/21 School Council.   Special thanks to all of the other students who were nominated and to Ms Hayley Dureau for organising this student election.
Working Bee – Sunday 15 March
I am looking forward to seeing many parents, friends and students at our first Working Bee for 2020 on Sunday 15 March between 9.00am and 12 noon on the Junior Campus.  This is an opportunity for parents to establish a strong sense of belonging to our learning community and to show their children how much they value the wonderful educational opportunities Mount Waverley Secondary College has to offer.
If you have some spare time on this day your contribution would be greatly appreciated.
Mount Waverley Secondary College alive with the sound of music!        
This year the college has an amazing 300+ students participating in the Music Program.  They are committed to a gruelling training schedule which results in these students showcasing their incredible talents in the 3 concert bands, 2 stage bands, 3 string orchestras, 3 guitar ensembles, 2 choirs, a rock band, a jazz combo, percussion ensemble and clarinet ensemble. This year 2 string orchestras and 2 concert bands will be introduced at Year 7 to give our students an opportunity to experience playing in a band.
Our learning community looks forward to attending and enjoying many performances provided by these students through the year.  This fantastic music program is a tribute to the hard work and talent of our dedicated instrumental and music teachers.
MWSC Jazz Night
The Jazz Night is on Wednesday 25 March 6.30pm at the Caravan Club in East Bentleigh. It is a great night and you can purchase tickets now through www.caravanmusic.com.au . Please come along to support our fantastic Music Program.
Monash City Council Review
The Victorian Electoral Commission (VEC) is carrying out a subdivision review of Monash City Council and would like the input of the local community. The VEC recognises your role as a representative of a local school, and would like to ask if you could share the below information with the school community. The Victorian Electoral Commission is carrying out a subdivision review of Monash City Council and wants your input.
The review looks at adjustments to ward boundaries to ensure each voter is equitably represented in the upcoming local council elections. The VEC has released a preliminary report with proposed changes to the boundaries of the following wards: Glen Waverley Ward, Mount Waverley Ward, Mulgrave Ward, Oakleigh Ward.
The report is available:
online at vec.vic.gov.au
by calling 131 832 or for inspection at council offices during business hours.  You can have your say on the proposed changes to ward boundaries by making a submission to the VEC.
Submissions must reach the VEC by 5.00 pm on Wednesday 25 March 2020.
Submissions can be made:
For more information on the review process, visit vec.vic.gov.au or call 131 832.
Mrs Karen Wade
College Principal