College Principal's Report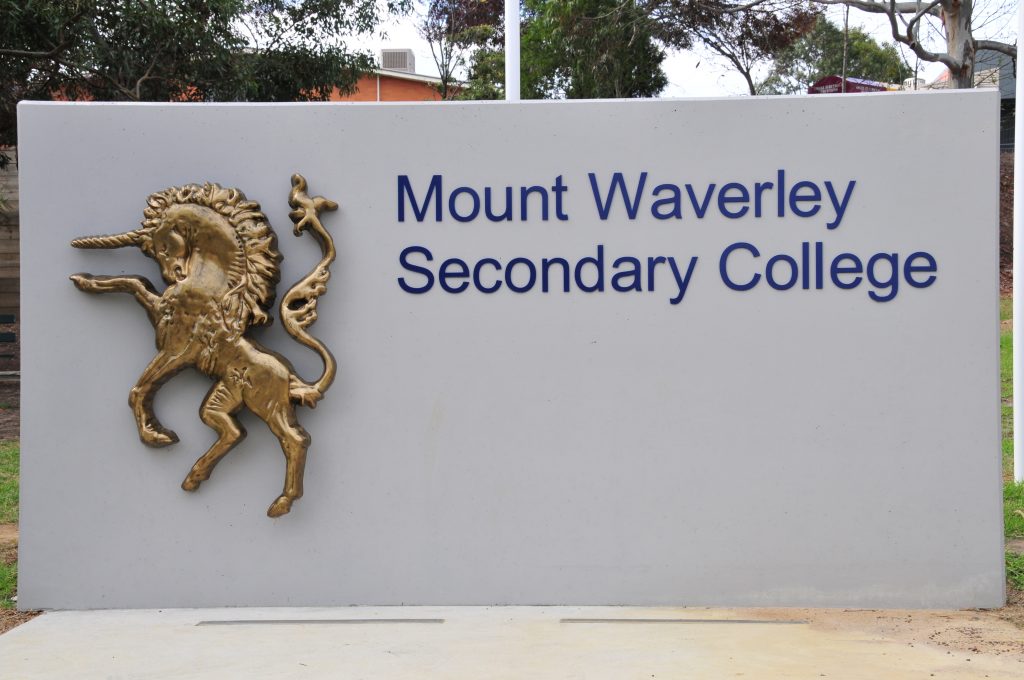 Our Staff Go the Extra Mile
I would like to recognise the hard work and dedication of the Mount Waverley Secondary College Staff who always go the extra mile for our students.   In the past two weeks, staff have run a Japanese Study Tour Information Night, The Arts Festival, 2020 Year 7 Music Information Evening, Duke of Edinburgh Camp Information Evening and have supervised a Year 7 & 8 Twilight Cinema.
All of these events are above and beyond the normal work of our teaching staff and would not occur without their support.
Lyrebird Youth Awards
Congratulations to Ms Jane Carter and our school production team who have been nominated for two 2019 Lyrebird Youth Awards. One award is in the category of Outstanding Technical Design and the other award is for Best Lighting.  The Lyrebird Youth Awards celebrate excellence and encourage participation with non professional performing arts associations.
The winners will be announced at a ceremony on Sunday 8 December and we wish our team every success.
Arts Festival
Our annual Arts Festival was held last Tuesday.  The quality of our students' art work continues to amaze me and many awards were presented to students.  Students, Parents and Staff were entertained by musical items, Drama performances and Media films.  Congratulations to Ms Jane Carter, Head of The Arts and all of the Arts students and staff who were involved on the night.
Last Working Bee for 2019 – Senior Campus
Our last working bee for 2019 will be held on Sunday 24 November from 9.00am until 12 noon. If you can spare some time on this day to help it would be great to see you at the Senior Campus.
Mango Drive
Thank you to all the families who ordered a tray of mangoes in this year's Mango Drive. We are expecting the mangoes to be delivered in the week starting 2 December. Families will be notified when they arrive and where to collect your order.
Presentation Night
This year, Presentation Night will be held on Friday 13 December at The Besen Centre, 7.00pm, 87-89 Station Street, Burwood.  Students will be notified if they are to receive an award.  Details regarding purchase of tickets will be published over the next few weeks.
Mrs Karen Wade
College Principal