College Principal's Report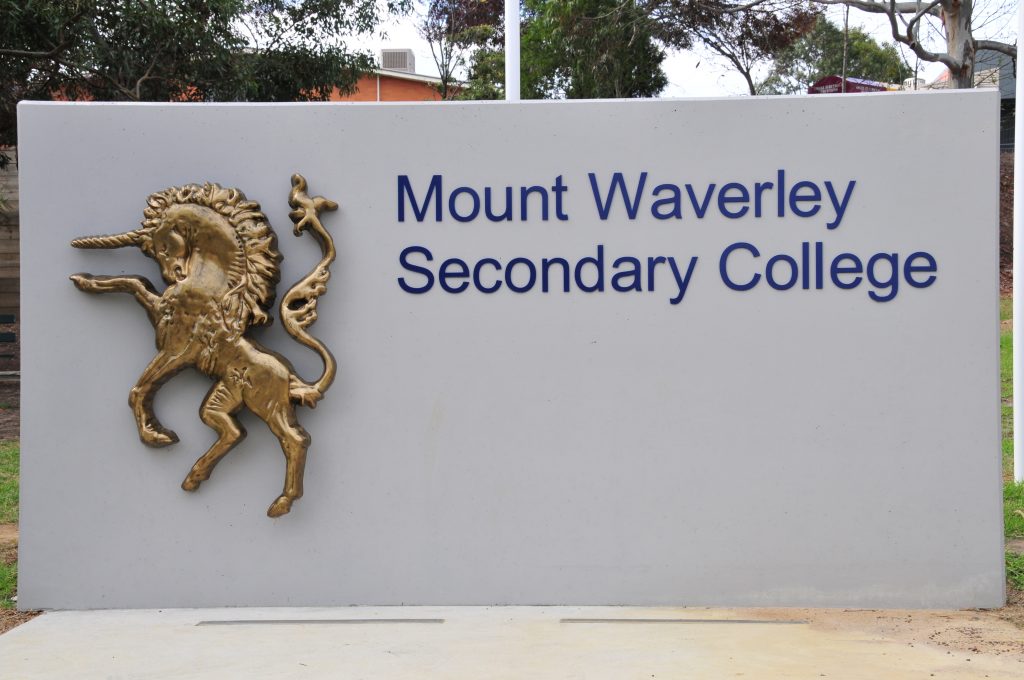 I hope all members of our college community had a restful enjoyable holiday. I have returned from long service leave and would like to sincerely thank Mr Ian MacLeod for doing an outstanding job as Acting College Principal whilst I was away.
The school grounds are looking magnificent at the moment with the onset of spring.  I would like to thank all staff involved in preparing our grounds, facilities, ICT area and new timetable for the Early Commencement program.
MWSC Gala Concert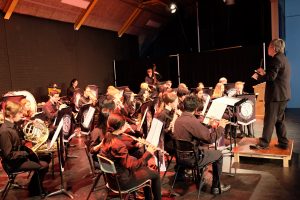 Last week I had the pleasure of attending the Gala Concert which is one of the highlights of the school year.  I was so proud to see our students perform with such joy and dedication.  I was particularly proud to see our Year 7 students perform who have been learning their instruments since February.
Twenty –two college ensembles, with students from every year level, performed at this concert, demonstrating the hard work and dedication our music students and staff put into preparing for this event.
I know that all members of the audience would have thoroughly enjoyed the evening's entertainment.  Congratulations to all of the students and staff involved on the night, and a special thank you to Ms Tijtje Keatley, our Director of Music, for all of her tireless work in this area.  I truly believe our Music Program is one of the best in the State!
2019 German Study Tour
Our students and staff recently returned from our 2019 German Study Tour which left at the end of last term.  Twenty seven students from Years 9 and 10 participated in the tour.  As College Principal, I was extremely proud to hear that our students were great ambassadors of Mount Waverley Secondary College. Special thanks to Ms Mary Jane Boughen who organised this tour and Mr Adam Laan, Ms Jo Rogers who gave up a week of their holidays to supervise and care for our students.
Victorian Young Leaders India Program
Our college was one of six schools chosen to send six Year 9 students on the Victorian Young Leaders India Program. They visited the Springdales School in Delhi and completed some STEM related activities. James Merlino Minister for Education also met our students over there as this was the inaugural program of this new Department of Education and Training initiative. Special thanks to Ms Hayley Dureau, Head of Student Voice who accompanied our students on this auspicious program.
G'Day Space Tour 
Our first G'Day Space Tour also returned over the holidays. Eighteen Year 9 and 10 students visited the Kennedy Space Centre in Orlando, the California Academy of Sciences in San Francisco, Knott's Berry Farm and Universal Studios in Los Angeles where they completed STEM related activities. Thank you to Ms Lisa McKiernan and Mr Andrew Morton for accompanying our scientists of the future.
Best wishes to our Year 12 students
Over the holiday break many Year 12 revision classes ran and I would like to thank my dedicated Year 12 teachers for providing this opportunity to their students.
Congratulations to all Year 12 students who are now nearing the completion of thirteen years of school.  This is a magnificent achievement.  I would like to thank our Year 12 students for their contribution to our learning community which has allowed Mount Waverley Secondary College to maintain its well deserved, outstanding reputation.
Special thanks to Demitri and Laura for the magnificent job they have done as our College Captains and also I congratulate Jessalyn and Nathan for their great contribution as Deputy Captains.
These senior students have been excellent role models, clearly demonstrating great leadership skills whilst maintaining a focus and dedication to study.
I have enjoyed meeting our Year 12 students throughout the year and have been impressed with their dedication to study, support of their peers and positive relationships with their teachers.  Thank you to all of the staff who have supported our Year 12 students throughout their time at our college.  I encourage our Year 12 students to always believe you can achieve your dreams.  Never give up when life throws up a challenge.  That is the key to success.  Keep striving towards your goal and you will reach it.
I wish each and every Year 12 student all the best as they enter the next exciting phase of their lives.
Mobile Phone Policy
On 26 June 2019, the Minister for Education, the Hon. James Merlino MP, announced a new mobile phone policy for every government school in Victoria. The new mobile phone policy comes into effect from Term 1, 2020, and requires that students who choose to bring mobile phones to school must have them switched off and securely put away during school hours.
The policy is designed to support teaching and learning in an environment that is free from unnecessary distractions, disruptions and student inattention caused by the urge to check their phones. At recess and lunch times, students will be better-placed to communicate with each other face to face and/or be involved in activities rather than being focused on a device or on social media.
The school is currently working on our own mobile phone policy that will implement the Government's announcement in a way that reflects the needs of our own community, details about the finalised policy will be made available throughout Term 4. Additional information regarding the policy is available on the Department of Education and Training's website.

Please support Mount Waverley Secondary College's Mango Fundraising Drive.  Orders need to be submitted via https://www.trybooking.com/BGDSL  by 3pm on Wednesday 30 October.
A tray of 14-20 'Kensington Pride' mangoes for only $27 (approximately 7kg of fruit, number per tray varies with size) and delivered to the college towards the start of December.  Families will be notified closer to the time regarding the date and time to collect orders.  Please follow the link below to order your delicious mangoes in time for the festive season.     Thank you for your support.
Mrs Karen Wade
College Principal