College Principal's Report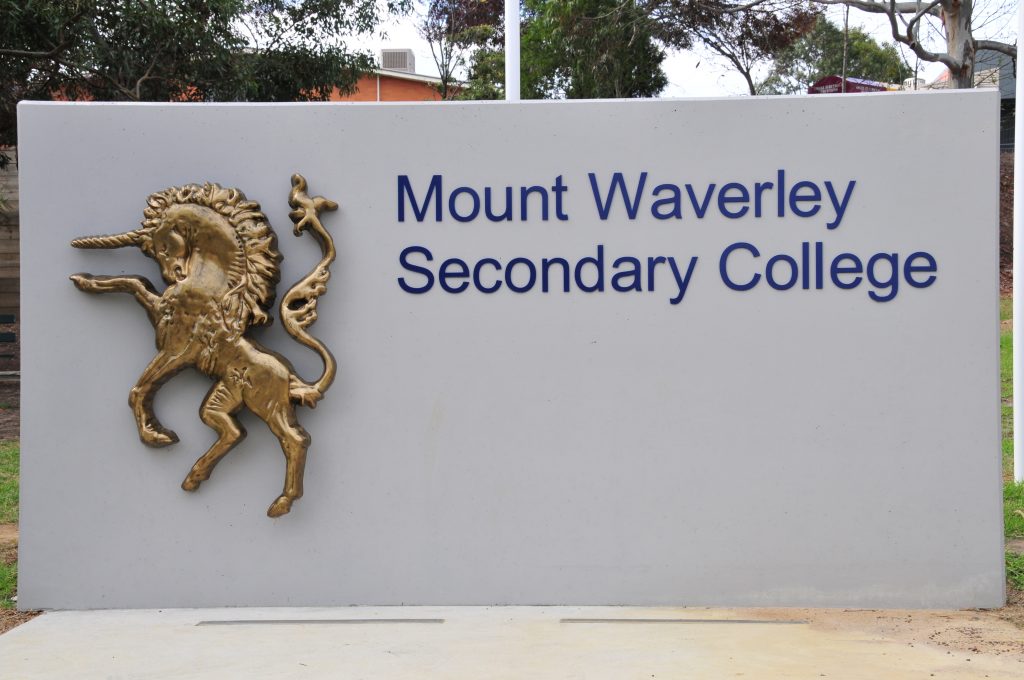 We are well into Term 3 with students busy making progress across a range of areas at the college.
The Addams Family
This year's college production has been a huge hit!  With four fantastic shows at the Whitehorse Centre starting on Thursday 1st and going through to Saturday 3rd August.  Congratulations to all of students, staff and parents involved in making it a success.  Special thanks must to go Ms Jane Carter for her work in making this fantastic show happen.
House Athletics
With over 750 students, heading out to the Knox Athletics track on Friday 29 July it was all about running, jumping and throwing.  With students all trying to go faster, further and higher it was a great day at the track.  Well done to Mr Danny Gwynne and Mr Liam Wall for their great work in organising this whole school event.  Thanks also to all of the staff who helped make this a successful day for our students.  We now look forward to District Athletics later in the term.
Building project
The Building Works across the college are progressing well with refurbished Senior Campus General Office now back in operation and the new Year 9 Locker Bay opening in the coming days.  Work is continuing on the bike sheds and refurbishment of the D Block toilets at the Senior Campus as well as the learning spaces.  The current timeline is for all works to be completed is towards the end of this term.
Visit from the No. 2 High School of East China Normal University
From Monday 29 July to Thursday 8 August we are hosting 13 students and 2 staff from our new Sister School in Shanghai. The visit is based on the Junior Campus and commenced with a welcome Campus Assembly on Tuesday 30 July, along with attending classes with their homestay students, participating in special activities, attending excursions, attending our College Production and learning more about our great college and country.  The opportunity for students from Shanghai to visit our school allows students from both schools to spend time together sharing their experiences, that enables them to better understand each other and their cultures while also strengthening their understanding of their place in our global community. In our highly interconnected global world the value of experiencing other cultures and meeting people from other countries is more important than ever.  Through this sharing there is a meaningful and genuine understanding of the lives of people in a different culture which is enriching for all students involved.  Thank you to our host families for looking after our visitors during their stay.  Thank you to Mr Andrew Batchelor for leading this work and also to Mr John Simon for his support in making this visit a great success.
Subject Information Week
Across this last week students in Year 8 through to Year 11 and their parents have been engaged in a wide range of presentations, information session and activities to help with making choices for subjects in 2020.  Thank you to our Sub School Teams and Faculty Leaders for their work behind the scenes to make this week happen at the college.
Mr Ian MacLeod
Acting College Principal