College Principal's Report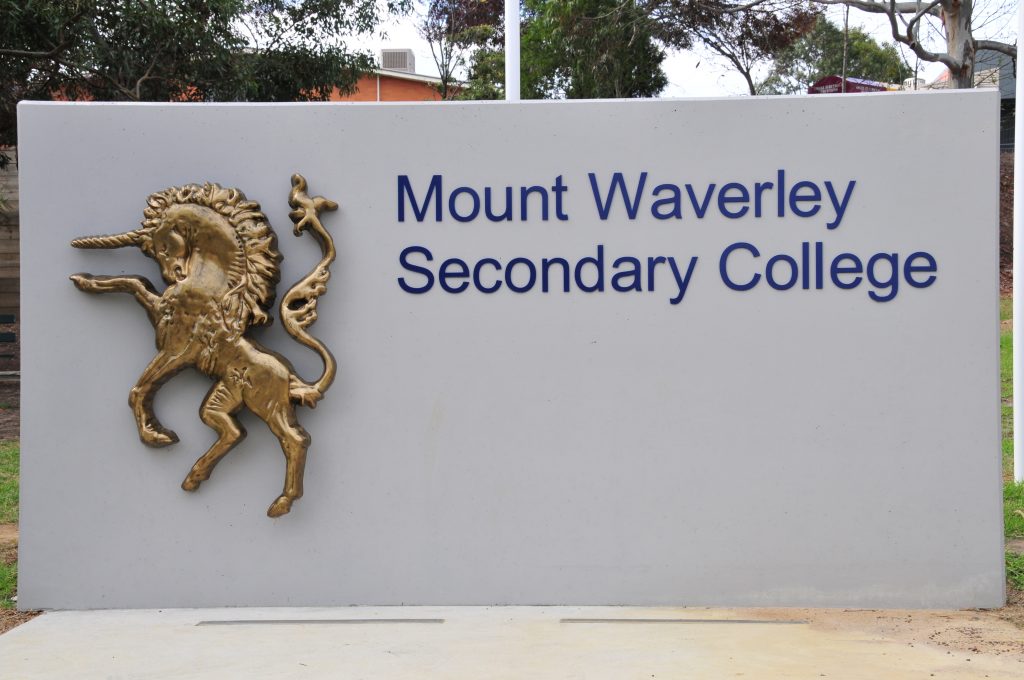 Welcome back
Welcome back to another busy term of learning at the college.  I hope everyone enjoyed some special time with family and friends over the holiday break. I would like to welcome some new staff to the college:
Ms Ellen Nyberg –  Science Teacher – Junior Campus
Ms Lucy Han – Science Teacher – Junior Campus
Mr Jaidyn Newport – PE/Health Teacher
Ms Ruby Hooke – PE/Health Teacher
State Cross Country
On Thursday 18 July a record nine students represented Mount Waverley Secondary College at the State Cross Country at Bundoora Park.  All students ran well on the day with our top performers; Izak B – 3rd place in the 14 boys and Nathan T came 11th in the 17-20 boys.  Thank you to Mr Danny Gwynne and Mr Liam Wall for looking after the team.
VCE Student/Parent/Teacher Conferences
Thank you to all the students and parents who attended the recent VCE Student/Parent/Teacher Conferences.  The feedback was very positive on the night and there is no doubt that students appreciate being supported by both the college and their families at this critical stage of their education.
Japanese visitors – Minami Senior High School
On Saturday 20 July 80 students and 4 staff flew into Melbourne from our sister school Minami Senior High School in Osaka, Japan.  The opportunity for students from Minami to visit our school allows students from both schools to spend time together sharing their experiences, that enables them to better understand each other and their cultures while also strengthening their understanding of their place in our global community. In our highly interconnected global world the value of experiencing other cultures and meeting people from other countries is more important than ever.  Through this sharing there is a meaningful and genuine understanding of the lives of people in a different culture which is enriching for all students involved.  The Minami students were involved in a busy program spending time at the College in classrooms and also touring around Melbourne.  Thanks must go to our host families for looking after our Japanese visitors during their stay.
Thank you to the Japanese teachers for their work behind the scenes to make this visit happen – to Ms Michelle Lukaczynski, Ms Gokce Delioglu and Ms Ayako Yasunaga well done!
 Parent Opinion Survey 2019
The Parent Opinion Survey is completed annually by the Department of Education and Training and is conducted amongst a sample of randomly selected parents at every school in Victoria.  This year, about 30 per cent of parents will be invited to participate.  All responses to the survey are anonymous. The survey helps our college gain an understanding of how you view our school climate, student engagement and relationships.  Our college will use the results to inform school planning and improvement strategies.
The survey will be conducted online and only takes 10- 15 minutes to complete, it will be open until Sunday 11 August. The survey is conducted online and can completed the using any internet connected device even mobile phones.  Responses are confidential, and parents can be reassured that schools are unable to link responses to individuals.
The survey is available in English, Arabic, Vietnamese, Mandarin, Chin (Hakha), Hindi, Japanese, Somali, Turkish, Punjabi and Greek.  Results will be received at the college at the end of September.For more information, see Parent Opinion Survey:
https://www.education.vic.gov.au/school/teachers/management/improvement/Pages/performsurveyparent.aspx#link96
The Addams Family
The college production staff and alumni students have been working hard over the holidays and the last couple of weeks with our students in preparation for our upcoming performances. Our college production 'The Addams Family' opens on Thursday 1 August.  Please support our students and staff by coming to see this great production.  It will be a great show!
Tickets on sale at: http://www.whitehorsecentre.com.au/The-Addams-Family.html?fbclid=IwAR00u0C3zDvQAOmi2wGq6vISERasGEAqg6pl0wvNLwSBJ-8Ymp8NnxoPl2I
Mr Ian MacLeod
Acting College Principal