College Principal's Report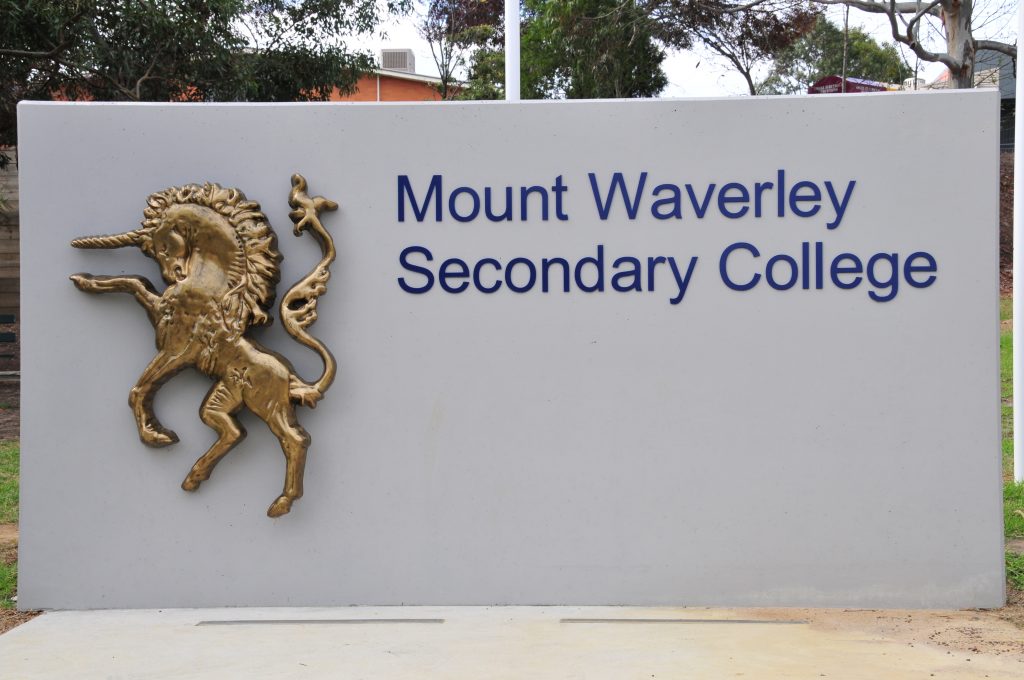 The Arts on Display
Over the past two weeks there have been fantastic Arts ensembles and performances on display. The Year 10, 11 and 12 Drama students performed their pieces and were assessed on their work. The Year 11 and 12 Music Performance students also played to an audience of friends, parents and staff and were assessed by our Instrumental and Classroom Music teachers.
Congratulations to all of our talented students, you should all be very proud of your achievements.
Term 2 Working Bee                                                                                                                   
Our Term 2 working bee was held on Sunday 19 May on the Junior Campus.  Many hands make light work and, before we knew it, many metres of mulch was spread over the garden beds, plants were planted and the basketball court was cleaned.  This made a dramatic impact and instantly improved the Junior Campus grounds.  Thank you to all the students, parents and staff who attended.


Da Vinci Decathlon
A group of Year 7 students headed out to compete in the Da Vinci Decathlon on Tuesday 21 May.  We had teams competing on the day against both government and private schools.  The Da Vinci Decathlon is an academic competition, designed to challenge and stimulate the minds of school students. Students compete in teams of eight across 10 disciplines including engineering, mathematics and chess, code breaking, art and poetry, science, English, philosophy, creative producers, cartography and general knowledge.  The students thoroughly enjoyed the competition.  Thank you to Ms Elizabeth Sutherland and Mr Gordon Gunn who accompanied the students on the day.
Music Soirees
Thank you to all of the Instrumental Music teachers and students who were involved in the fantastic soirees last week. I had the pleasure of attending the soiree on Monday 27 May where our vocal, brass and woodwind students performed. Their performances were thoroughly enjoyable. I was proud to see that even if students made a mistake that they persisted and kept going with their performance until the end. Well done to all involved!
Year 12 Students vs Staff Netball
Last Tuesday our staff took on the Year 12 students in a netball match. I am afraid the students were too good on the day and they defeated our teachers in what was an action filled match. Thank you to all the students and staff who competed on the day.
Biggest Morning Tea 
Every year our staff organise a morning tea on both campuses to raise money for the Cancer Council's fundraiser Australia's Biggest Morning Tea. Staff brought a plate of food and donated money to partake in this wonderful event. I am pleased to say that $705.25 was raised on the day. Special thanks to Mrs Vicky Passmore and Ms Mardi deKretser for organising this special event for such a wonderful cause.
Art Competition
Thank you to our Arts Captains Breanna and Nina who organised a drawing competition with the theme 'what inspires you?' The art work was displayed in the Fishbowl last week. Just another example of a wonderful student led initiative at the college.
Production Fundraisers
On Saturday 1 June  the school production team are running a fundraiser sausage sizzle at Bunnings Nottinghill.   Bunnings is located at 232-256 Ferntree Gully Road, Nottinghill.  If you have time and you are in the area please drop in to support the team and consider purchasing a sausage.
Correction Day
A reminder that Friday 14 June is Correction Day and this is a student free day. On Monday 17 June all Year 7 – 12 students begin Semester 2 studies.
Mrs Karen Wade
College Principal