College Principal's Report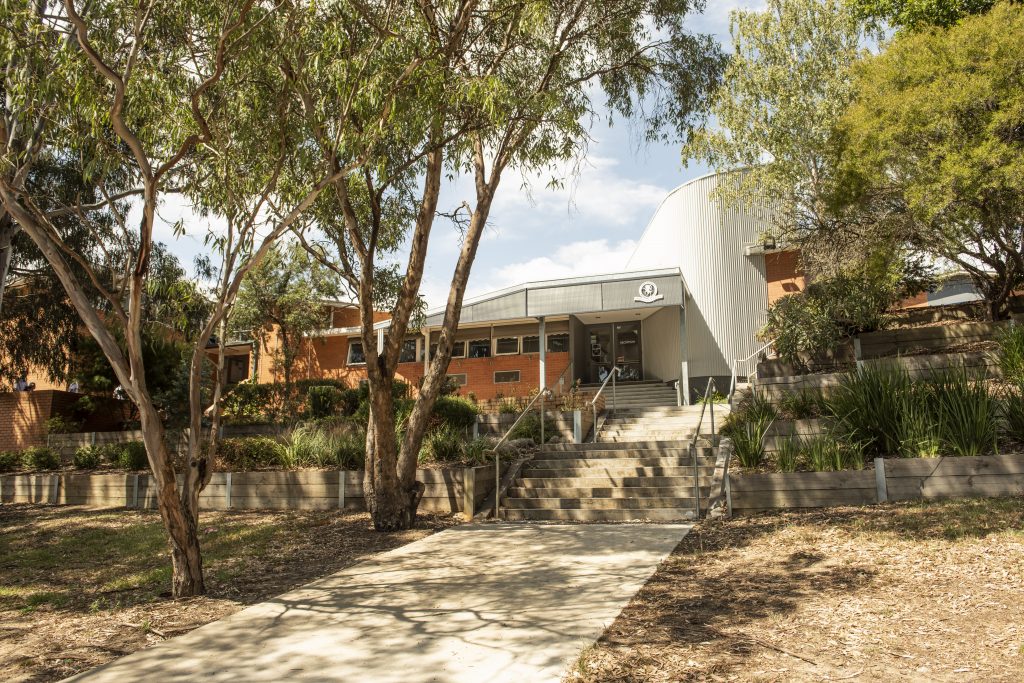 District Cross Country   
Our students have continued the Mount Waverley Secondary College tradition of participating in large numbers in sport by their active involvement in the school cross country event.  It is rewarding to see our students committing themselves to leading a life of fun and fitness through participating in sport whilst also learning the life-long skills and values of team work and good sportsmanship.
The District Cross Country event took place on Tuesday 7 May.  Mount Waverley Secondary College performed extremely well on the day with over 150 students participating. I congratulate all of the students who competed and represented our college with pride.  Thanks to Mr Matt Cara and Mr Danny Gwynne for all of their hard work in getting the team ready for this event.
Well done to the following students who will now compete at the zone level on Tuesday 18 June:
| | | | |
| --- | --- | --- | --- |
| Oliver C | Reilly B | Imogen T | Johanna L |
| Charlie B | Kyle N | Connor S | Maruf A |
| Jeffrey N | Stefan M | Jessica B | Emily H |
| Hannah R | Jaquelyn G | Sonya M | Nathan T |
| Nick F | Joseph H | Dhashan N | Thomas S |
| Monique L | Emma T | Merryn H | Caitlyn B |
| Stefanie C | Richard A | Jack A | Izak B |
| Ashwin B | Nicholas C | Harrison C | Alec F |
| Sam G | Viola H | Tom H | Gabby H |
| Hannah K | Lilly R | Alannah T | Vidushi W |
| Isabella D | Morris D | Taya F | Elise H |
| Tessa L | Zali M | Ethan K | Mitch F |
| Dulith M | Luke F | Blair G | Daniel B |
| Venla-Linnea K | | | |
| | | | |
Ourschool Program
On Thursday 9 May we hosted visitors at the college who made an election promise re the Ourschool Program. This is a pilot program that we have been involved in for the last two years.
Labor has committed $3.5 million over four years to fund a national pilot program called Ourschool. Ourschool is a not-for-profit program that helps public schools to build thriving alumni communities to benefit current students, future students and public schools.
Shadow Assistant Minister for Schools, Andrew Giles, was joined by Member for Lalor and former state school Principal, Joanne Ryan, and Labor's candidate for Chisholm, Jennifer Yang, at Mount Waverley Secondary College to commit a Shorten Labor Government to supporting a national pilot of the Ourschool program.
"Ourschool has been a great success, effectively communicating success stories of alumni with students, and providing a meaningful pathway for alumni to engage students through career advice and work experience," Mr Giles said.
Caroline Milburn, Ourschool's director and founder said, "We established Ourschool to meet these needs and we're delighted that this funding would allow us to help more students in public schools".
Bond University Mooting Competition
Three of our Year 11 Legal Studies students; Devnish D, Lucas B and Yadukulan B attended a Mooting Competition at Bond University on the Gold Coast last week. Over 100 teams from Queensland and interstate were involved. Special thanks to Mrs Ersilia Bruno, one of our Legal Studies teachers who accompanied them. It was a very long and tiring day and the students represented the college with pride. We will find out shortly if they have reached the finals which will be held in June.
Generations in Jazz Competition
Congratulations to all of the students and staff who attended the New Generations in Jazz Competition recently in Mount Gambier. This is a wonderful experience for our students and all of the bands; Stage Band, Jazz Combo and Jazz Band, performed extremely well and received great critiques. This musical experience would not be possible without the efforts of our dedicated and hard-working instrumental music staff who gave up their weekend to drive and supervise our students at this prestigious competition. My sincere thanks goes to Mrs Tijtje Keatley our Director of Music, Mr Nathan Liow, Mr Damien Maughan, Ms Alahana Somerville, Mr Joseph Yu and Mr James Davies.
Magnificent Work of College Support Staff       

  

                    
On Thursday16 May Education Support staff were acknowledged and celebrated for their contribution to the college.  We are very fortunate to have a terrific team of support staff helping to care for and education your children, and run our college.  Our Education Support staff, to mention a few, include our friendly and caring Admin and Finance staff, Integration Assistants, Nurses,  Interpreter/EAL Assistants, Resource Centre, Science Laboratory and Food Tech staff, as well as skilled maintenance and ICT staff.
It is such personnel who are quiet achievers and who so admirably support our teaching staff in effectively delivering the curriculum.  This large team of personnel are ably led by our talented Business Manager Ms Gabe Windsor.  On behalf of the college community I wish to thank our Education Support staff for their significant contribution to our college.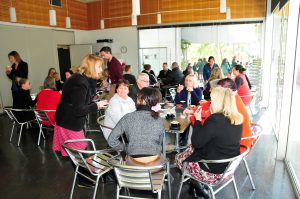 Term 2 Working Bee
Our Term 2 Working Bee will be held this Sunday 19 May on the Junior Campus. There are many tasks we need to attend to including planting, mulching and weeding. If you have any time to spare between 9am and 12 noon on this day we would love to see you.
Preparing for Examinations
At this time of year our students are diligently studying for their outcomes and exams.  It has been pleasing to see students studying in the library and VCE Centre, attending Homework Club, catching up with teachers for additional support and attending revision classes to ensure they are thoroughly prepared for their exams.
I would like to take this opportunity to wish each student all the best for their SACs and exams.  I am sure they will be rewarded with results that reflect the hard work that has been undertaken throughout the first semester.  Our learning community is proud of the way our students approach their learning, whether it be academic studies, learning a musical instrument, mastering a drama performance, or representing our college in one of our many leadership programs.  Our students and teachers approach all activities with great enthusiasm, matching this with hard work and knowing they will achieve success by giving their best.
Exam Dates
Year 9 :  Monday 3 June – Friday 7 June
Year 10 :  Monday 27 May – Friday 31 May and Tuesday 11 June – Thursday 13 June
Year 11 : Monday 3 June – Thursday 13 June
Year 12 SACs :  Monday 4 June – Thursday 13 June
General Achievement Test (GAT) :  Wednesday 12 June

Mrs Karen Wade
College Principal