College Principal's Report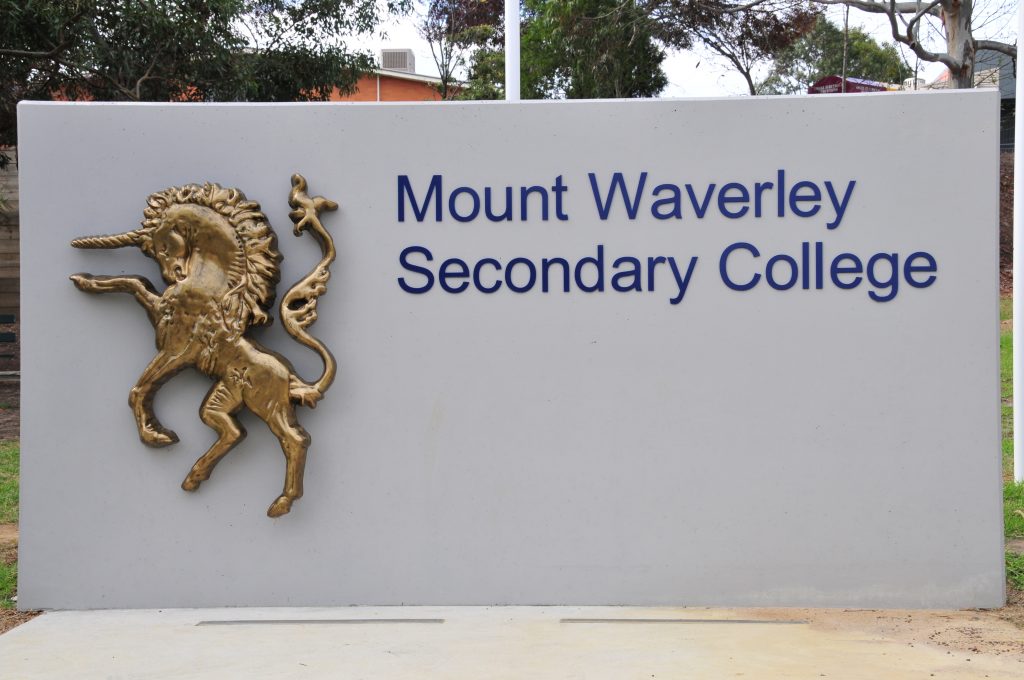 Welcome Back
I hope everyone had a relaxing and enjoyable holiday. I am excited to have started my fifth year of service as your College Principal at Mount Waverley Secondary College this term. It's inspiring for me to be part of a learning community where teachers and students are passionate about doing their best and join together as a supportive team to unite in a spirit of cooperation and success.
Central Australia Tour
Our Central Australia Tour returned during the holidays. From all accounts our students' behaviour was exemplary and they thoroughly enjoyed the tour. I would like to sincerely thank Ms Claire Mc Cormack, Ms Kaye Gibson, Mr Chris Beale, Mr Anthony Borya and Mrs Narda McLennan who gave up five days of their holidays to accompany our students. This is a trip of a lifetime and I am sure both students and staff will remember this experience for years to come.
Mount Waverley Secondary College has a lot to offer 
It is a very important time of the year for parents of Year 6 students who are visiting secondary schools to decide which school will best meet the needs of their child.  During the past few weeks we have had hundreds of people visiting Mount Waverley Secondary College to assess the learning opportunities on offer.
Prospective parents and students discover that our college has a culture where everyone values learning with students and teachers who work their hardest to achieve excellence in learning outcomes.  We inform these visitors that our college is supported by the local community and adheres to strong traditions.
Open Night was held on Thursday 2 May.  Over 600 people attended throughout the day and the feedback from the community was again extremely positive.  I know the local community recognises Mount Waverley Secondary College as a great school.  Congratulations to Mr Andrew Batchelor for organising our Open Night and a big thank you to my dedicated team of staff and students who attended and ensured our tours and displays were both enjoyable and informative.
Mount Waverley Secondary College's Exemplary Sporting Program
We are very proud of our many sporting teams who represent Mount Waverley Secondary College admirably during competitive competition against other schools. People regularly comment on our students' excellent behaviour and sportsmanship. Our sports program is going from strength to strength and is a tribute to our families who encourage in their children a love of sport and doing their best. Congratulations to all of our students who participate in college sports, district sports, zone finals and state finals. We are proud of the high participation rate of our students in sports. I would like to thank Mr Matt Cara and Mr Danny Gwynne our Sports Leaders, who co-ordinate sporting programs across the college and all of the other staff who give up their time to coach and run practice sessions for sporting teams.
State Swimming Success
Nine students represented our school at the School Sport Victoria State Swimming Championships, held recently at the Melbourne Sports and Aquatic Centre.  Our students achieved some excellent times in the pool and achieved some of our best ever results at the State level. Congratulations to our silver medallists Tolly, Kyle, Finn and Riley who came second in the 15 years freestyle relay in a National time of 1.52.
Well done to Merryn and Eamon for achieving excellent results in the 17 years backstroke and Jordan H, Tony S, Alex L and Eamon B who came 6th in the 17-20 years medley relay team.
A fantastic achievement!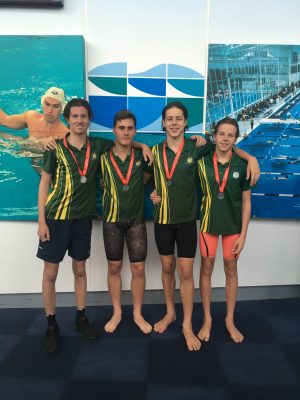 Term 2 Working Bee
Our Term 2 working bee will be held on Sunday 19 May on the Junior Campus.  There are many tasks we need to attend to including planting, mulching and weeding.  Please keep this date free in your diary.  If you have any time spare between 9am and 12 noon on this day we would love to see you.
Mrs Karen Wade
College Principal