College Principal's Report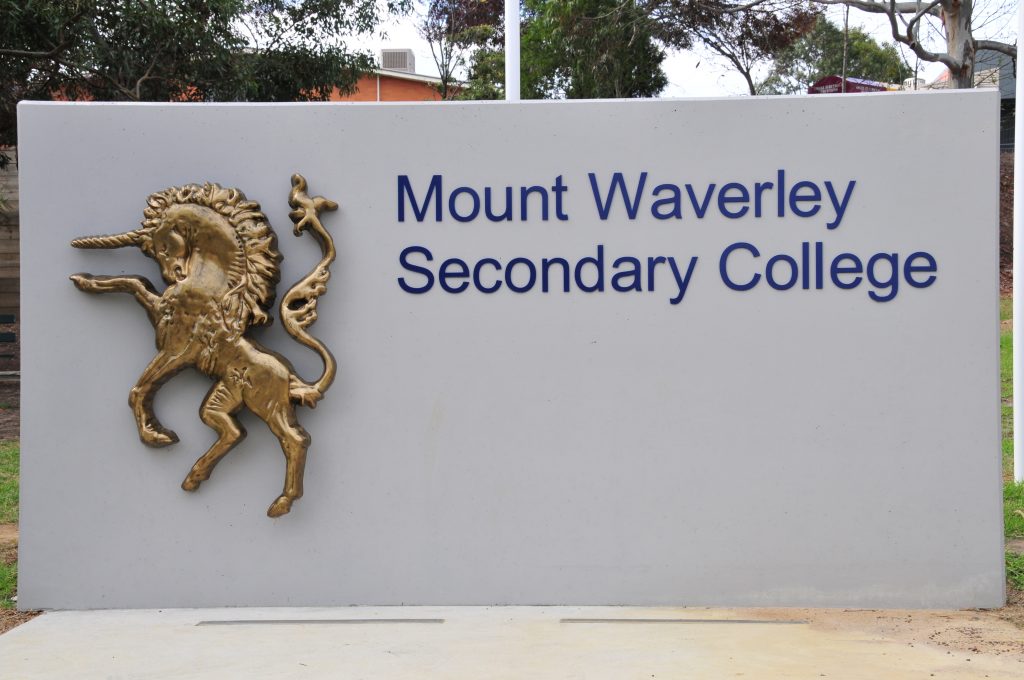 Our Students are Tomorrow's Leaders
The Leader Community News recently undertook an ambitious project to ask every Year 12 School Captain in Melbourne to tell them how they can make a difference to the community in the future.
Our captains Laura and Demitri featured in last week's Monash Leader and this is what they wrote:
"Our generation is viewed by others to have an unhealthy obsession with social media and technological devices. These 'obsessions', however, can be the very things that help us make a brighter future.
We have caused social media platforms to explode in recent years. Increased use of social media has lead to increased awareness on issues such as gender equality, LGBTIQ+ rights and racial equality. Our use of these platforms, liking and sharing these stories, is key in promoting worthwhile causes by helping people fundraise for organisations such as Neale Daniher's 'Fight MND', or encouraging people to shave their heads for research to battle leukaemia and alopecia.    Although previous generations have fostered conditions of equality for all, our's will be the one with the best chance of eradicating discrimination through empathy towards others and will to fight for what's right. Social media platforms allow us, and larger communities, to communicate and join together in an effort to instigate change, as seen through movements like #MeToo and 'Black Lives Matter'.
As we familiarise ourselves with the technology that invades society, we gain the ability to use it for good. We use it to work with others – to create links, bridge gaps – and use this power to lead necessary change, together."

Congratulations to Laura and Demitri who are very articulate leaders of the future and great ambassadors for our learning community.

Term 1 – Working Bee
Thank you to all the parents, students and staff who attended the Term 1 working bee on Sunday 24 March at the Senior Campus. A lot of great work was achieved including mulching and weeding of our garden beds.
Student/Parent/Teacher Conferences – a resounding success
I enjoyed meeting many parents and students who attended the conferences on Thursday 28 March.  Such large numbers clearly demonstrate that Mount Waverley Secondary College parents and students value the learning opportunities on offer and enthusiastically seek teacher support to reflect on their progress, with the aim of continually improving to achieve excellence in learning outcomes.  After talking to many parents, students and teachers, it is clear that the college is going from strength to strength and continues to strive to meet each student's individual learning needs.
Uniform Changeover Time
Winter uniform starts in Term 2, although for the first two weeks of term there is a change over period where the students can wear either summer or winter uniform.   A reminder that the college tie is required to be worn with the winter uniform for all students.  Please ensure that your students have the correct college uniform which is only supplied by PSW located at 290 Stephensons Road Mount Waverley.
End of Term 1 – Start of Term 2
Students will be dismissed at 2.30pm on Friday 5 April and we look forward to their return for Term 2 on Tuesday 23 April.
Happy Holidays
First term 2019 has been an exciting time for teaching and learning at Mount Waverley Secondary College.  I hope everyone enjoys some family time over the holidays and I encourage all senior students to ensure a balance between study and relaxation.  Develop a study timetable and stick to it, it will be worth it.  Have a safe and relaxing holiday.
Mrs Karen Wade
College Principal