College Principal's Report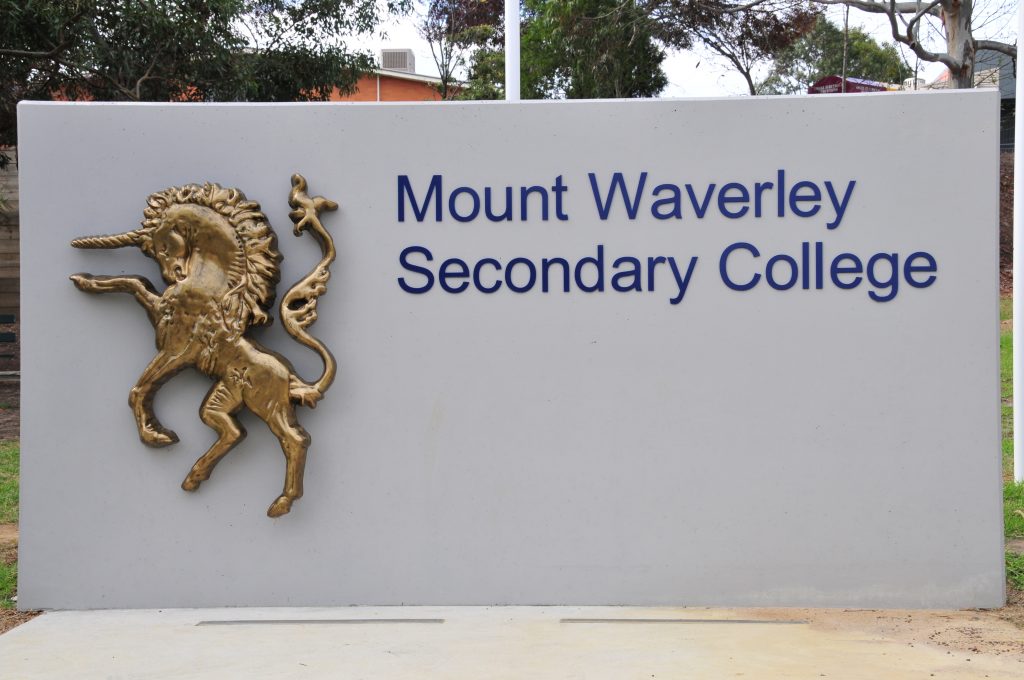 Welcome new staff
I would like to welcome the following new staff to the college:
New Leading Teachers
Mr Jason Nicholas – Head of Senior School (Health/P.E)
Mr Luke Brookman – Middle Sub School Leader (Health/P.E)
Learning Specialist

Returning Staff

Mrs Estella Lum
Mrs Priyanka Asthana
Mrs Cassie Morris
Mrs Emmy Gwynne
Other New Staff are:
Matthew Turner (Mathematics/Physics)
Maggie Sun (Mathematics/Chemistry)
William Verimieff (Mathematics/Physics)
Carol Kim (Mathematics/Chemistry)
Meg Bonsema (English/Health and P.E)
Robert Cetincic (Humanities)
Alice Li (English)
Simone Thissen (English/ELA)
Connor Taylor (Piano)
Damien Maughan (Brass)
Liam Wall (Health/P.E)
James Johnston (Mathematics)
Grace Leszczynski (Mathematics)
Elektra Sassos (English/ELA)
Mike Thorburn (English)
Megan Reynolds (English/Humanities)
Sam Buckley (Instrumental Guitar)
Mark Quiambao (Mathematics)
Gabriel Windsor (Business Manager)
Tamara Smith (Administration)
Campus Assemblies
Campus assemblies were held on both campuses recently. The theme of the assemblies was 'Our Vision' and I spoke to the students about the new vision of the college that was created for the learning community as part of the 2019 – 2022 Strategic Plan. I read our vision to the students "Mount Waverley Secondary College" is a proudly diverse learning community where everyone is empowered to strive for growth and excellence". Lynn Xu our 2018 College Dux who received an ATAR of 99.4 came and spoke to the students and gave some of her study tips.
School Council Election 2019
The Department of Education and Training has approved the commencement of the electoral process for the election of School Councillors for 2019.
Membership
Our College Council consists of seven parents, five staff members (including College Principal) and four community members.
Term of Office
Term of office is for two years with half of members retiring each year but eligible for re-election. Four parents, two staff members and one student member end their term of office in March 2019
Retiring College Councillors
The following members of College Council, while they may be eligible for re-election, retire next month:
Parent Members:
Mr Nishant Patel
Ms Nicola Thomas
Mr Iain Shearer
Ms Erica McGown
Staff Members:
Mr Bill Thomas
Ms Lisa McKiernan
Student Member:
Liam Radi
Proposed Timeline
Friday 8 February – Call for nominations
Friday 15 February – Nominations close 4.00pm
Monday 18 February – Nominations displayed at each campus. Election held if required.
Friday 1 March – Close of ballot 4.00pm. Votes counted.
Thursday 14 March – College Council AGM, followed by meeting of new Council.
Voting
If the number of nominations exceeds the vacancies in either the parent or staff categories, an election will be necessary. All parents are entitled to vote for parent representatives and Department of Education and Training (DET) employees vote for staff representatives.
Methods of Voting (voting slips available on college website or college office)
There are two ways in which you can record your vote on the official voting form during the election period dates as listed above:

Post your vote to the college to arrive by 4.00pm Friday 1 March or
Vote in person at the college general office at either campus between 8.00am and 4.00pm during the election period.
Nominations of Candidates
For most school councils, there are three possible categories of membership:

A mandated elected Parent category – more than one-third of the total members must be from this category. Department of Education and Training (DET) employees can be Parent members at their child's school as long as they are not engaged in work at the school.
A mandated elected DET employee category – members of this category may make up no more than one-third of the total membership of school council. The principal of the school is automatically one of these members.
An optional Community member category – members are coopted by a decision of the council because of their special skills, interests or experiences. DET employees are not eligible to be Community members.
DET Employee Member Category
The DET Employee Member Category includes the principal of the school and DET employees engaged in work at, and for, the school.
Role of School Councillors
School Councillors currently play an important role in decision making and the management of our college. They donate many hours to the sub committees of Council: Finance, Education and Buildings & Grounds. Councillors belong to one sub committee, attend one monthly council meeting and represent the college at many functions.
SCHEDULE 4 – Notice of Election and Call for Nominations
An election is to be conducted for members of College Council of Mount Waverley Secondary College.

Nomination forms may be obtained from the college General Offices or the college website and must be lodged by 4.00pm on Friday, 15 February 2019.
Following the closing of nominations, a list of the nominations received will be displayed at each campus. The terms of office, membership categories and number of positions in each membership category open for election are as follows:
| | | |
| --- | --- | --- |
| Membership | Term of Office | Number of positions |
| Parent Member | 14 March 2019 to 14 March 2021 | 4 |
| DET Employee Member | 14 March 2019 to 14 March 2021 | 2 |
| Student Member  | 14 March 2019 to 14 March 2021  | 1 |
If the number of nominations is less than the number of vacancies, a notice to that effect and calling for further nominations will be posted in a prominent position at the college.
If there are more nominations than vacancies, a ballot will be conducted. The ballot will close at 4.00pm on Friday, 1 March 2019.
2019 College Uniform
All families should have seen a copy of our 2019 College Uniform Policy. Please note that this year we have phased out certain items such as the green and yellow spray jacket and plain grey trousers and shorts. From 2019, only the college grey shorts or trousers with the college logo are to be worn.
Year 7-10 Physical Education students must wear the MWSC approved breathable polo shirt with a college logo with the ink coloured unisex sports shorts or trousers (available for purchase from PSW). The college sports cap with logo must be worn in Terms 1 and 4 in every PE class.
Year 7 & 8 students will continue to wear the black MWSC slouch hat outdoors in Term 1 and 4 during recess and lunchtime.
Mount Waverley Secondary College is the college of choice in our local area and it is important that our students wear the uniform with pride, representing the college in a positive manner.
Mrs. Karen Wade
College Principal