Year 7 Band Program
It has been an exciting start to the term, with all Year 7's beginning an instrument as part of classroom music. This is a great opportunity for our students to learn a creative art form in an authentic way. By applying music theory and listening skills to playing a musical instrument, the students will develop a fundamental understanding of the artform. Students will participate in weekly lessons and a lunchtime ensemble to start in the next few weeks.
Parents, friends and family will be invited along early Term 4 to enjoy a concert involving all Year 7's and to celebrate the success of our students. Please support these students in participating in practice at home that makes up the homework for music.
RSL Concert – 18th May
On Thursday 18 May a concert took place at the Ringwood RSL featuring the Concert Band, Jazz Band, Senior Singers and Chamber Strings. Events such as this are a wonderful opportunity for students to showcase their hard work talent. Concerts like this do not happen without a great deal of hard work. Thanks to Ms Melissa Knowles and Mr Timothy O'Connor for taking the lead in organising this event, and for Mr Damien Maughan and Mr Tom Frost for helping out. Well done to all of the students who performed.
Unit 3 and Year 10 Recitals
Congratulations to the Unit 3 and Year 10 classes on completing their recitals over the past week. Recitals are an integral part of practice performance giving students the opportunity to showcase solo works, work with an accompanist and perform for an audience. These students have worked hard learning repertoire through the year and the hard work certainly paid off. Thanks to accompanist Ray Liang (alumni 2016), Rick Liang (alumni 2016) for their piano accompaniment skills and to Timothy O'Connor and Kelvin Nguyen for their assistance on cross marking the Year 12's.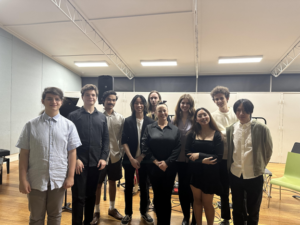 Congratulations – 2021 Alumni and Music Captain Christopher Rozakeas
A huge congratulation to Chris who was chosen as a finalist for the James Morrison Scholarship as part of Generation in Jazz for a second year in a row. Chris was one of six under 21 year old jazz performers chosen from all around Australia to compete for this prestigious prize.  This is an enormous accolade and the music community at MWSC couldn't be prouder. Well done, Chris!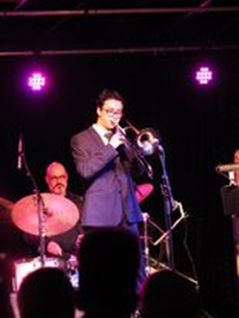 Mrs Tijtje Keatley
Music Director