Last week from the 7 – 14 March, all Year 7, 8 and 9 German languages students at Mount Waverley Secondary College took part in the Education Perfect Global Languages Championships. This competition is an international event where students can compete at their own pace and ability level. It is designed to help boost their personal learning journey.
In Australia there were 1,028 schools which competed in the German language and MWSC came 26th overall. We would especially like to acknowledge two Year 8 students Rebecca A and Luca M as they have been extremely motivated and engaged in this global competition. For their great achievements they have won a Bronze Award.
Gut Gemacht!! Well done everyone who participated.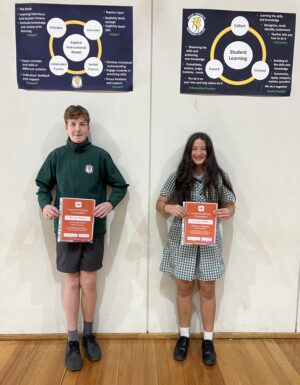 Ms Katja Chitters
German Teacher