Junior Campus Tours
Throughout this term, we have a number of Campus Tours running at the Junior Campus. The purpose of these tours is to allow prospective students and families to see our learning community on a normal school day. While we understand that this can be a distraction for our students and teachers at times, we value the opportunity to welcome new members to our college community.
Clean Up Australia Day
Well done to our wonderful group of year 7 organisers for running the Clean Up Australia Day House Competition. It was great to see the spirit of competition and environmentalism alive and well on the Junior Campus. I would also like to thank the Year 8 House Captains and Ms Murphy for their support on the day.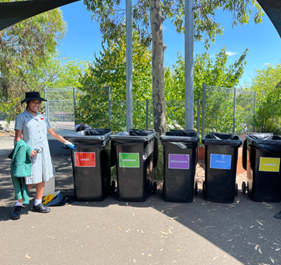 Year 7 Round Robin
On Thursday our year 7s had their first taste of inter-school sport, competing against the local schools in cricket, softball, baseball, volleyball and tennis. Of the eight possible victories, we were thrilled that four of our teams have progressed through to the next round, happening in term four. Well done to all of the students involved, and thanks to the teachers who have given up their time to coach the teams. Well done also to Mr Danny Gwynne, who leads our Junior Campus sports program with such enthusiasm.
Year 7 Poetry Incursion
Last Tuesday, our year 7s were lucky enough to be visited by poet Mr Steven Herrick. This has become a highly-enjoyable annual event in which the students get exposed to Steven's humorous and creative style of writing, which in turn inspires their creative work for English. Thank you to the students for their involvement, and to the English team for their organisation on the day.
Mount Matters
Well done to all of those students who put their names forward to participate in the Mount Matters program. A student-led student voice initiative, Mount Matters seeks to listen to the voices of all students at the school. Mount Matters involves fortnightly student-led focus groups at each year level with representatives from each class, and culminates with a Mount Matters forum (all of the groups together) every 10 weeks. At the forum the Mount Matters and Student Leaders present their findings and recommendations to staff, students and the school leadership team.
NAPLAN
The NAPLAN whole school testing will begin on Wednesday 15 March until Monday 20 March, with catch up sessions running the rest of the week. Could every student please ensure that they have access to a working laptop and a pair of headphones/earphones. They can be wireless or wired.
Getting to Know…Ms Danielle Mott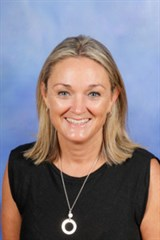 How long have you been at MWSC?
Eight years.
What is your role at MWSC? Previous roles?
Currently Junior School Leader. In the past I have been the Student Wellbeing Coordinator. Apart from that, a teacher of Foods and Health on the Junior Campus.
What do you like to do outside of school?
Cook, try to keep fit, walk my dog, play netball, attempt stand up paddle boarding, spend time with my family and relax.
Favourite thing about working at a school?
Every day is different. Every student is different. You can learn so much from the students and at the same time you hope to have some positive impact on them along the way.
If you didn't work in a school, what would you be doing?
Run a successful café up North where it is warm. Close the café at 3pm and then improve my paddle boarding skills for the rest of the day!
What kind of student were you at school?
I always obeyed the rules. I did not like to get in trouble.
Mr Matt Sheehan
Campus Principal – Junior School