Communication is vital
Mount Waverley Secondary College has a commitment to provide all the care and support necessary for each student to do their best and achieve the highest possible learning outcomes.  It is important that when families have concerns about their children, they contact the relevant staff members immediately to ensure a quick supportive response.
I encourage families to maintain open communication with staff members to ensure each student is provided with optimal support.
The most appropriate staff members to talk to when you have specific concerns are the classroom teachers, then Year Level Coordinator, then Sub School Leader or Head of Sub School prior to contacting one of the Campus Principals.  These are the staff members who have a thorough understanding of the needs of the students in their care: –
Year Level Coordinators
Year 7         Mrs Nicole Griffin, Mr Jamie Stroud
Year 8         Ms Danielle Robertson, Mr Patrick Thompson
Year 9         Mrs Juliz Mathew, Mr Jackson Waters
Year 10       Ms Grace Leszczynski, Ms Stephanie Xing
Year 11       Mr James Johnston, Ms Lauren Lockhart
Year 12       Ms Beth Johnston, Ms Eleni Stavrou
Junior School Leader           Mrs Danielle Mott
Head of Junior School          Mrs Debbie Sekula
Middle School Leader           Ms Jo Rogers
Head of Middle School         Mrs Asha Vazirani
Senior School Leader           Mr Matt Cara
Head of Senior School         Ms Sarah Chase
During the last few weeks, I have observed classrooms and I have been very impressed with how focussed the teaching and learning activities have been and have noted that our teachers and students have a lovely rapport in the classroom.  Teachers and students are clearly demonstrating our motto "Community, Choice and Engagement".  I am particularly pleased to report our new Year 7 students are making a very smooth transition to the college.
Our college is a safe and caring learning community, and our students and staff believe that Mount Waverley Secondary College is a very special place which offers magnificent learning opportunities.
Community Involvement
Research clearly indicates that if parents are involved in their child's education, they enhance the learning outcomes for their students.  I would like to thank all the parents who have already volunteered to be involved in our learning community.
2023 MWSC Secondhand Uniform/Bookshop
Thank you to all our wonderful parent volunteers who have been running the MWSC Secondhand Uniform/Book Shop this year.  The shop is open on the following days and time this term:
Wednesday 1 March 9am-11am
Wednesday 15 March 9am-11am
Wednesday 29 March 9am-11am
Wednesday 5 April  9am-11am
For any queries regarding textbook and uniform availability please email pnf@mwsc.vic.edu.au
Ritchies – Community Benefits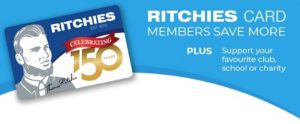 I encourage all parents to patronise Ritchies Supermarkets and access a Community Benefits Card or you can download the Ritchies Loyalty App on your phone, nominating Mount Waverley Secondary College as your preferred beneficiary.  Each time you shop at Ritchies you will be actively contributing to your child's education by helping us continue to provide quality resources throughout the college.
MWSC Alumni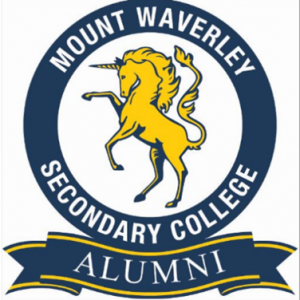 In 2023 we are continuing to build our MWSC Alumni (past students and staff association). There are three ways our alumni community can stay in touch.
They can register to receive a monthly MWSC Alumni newsletter, join the MWSC Alumni Facebook page or join the Mount Waverley Secondary College LinkedIn Group.
Student/ Parent/ Teacher Conferences
Our virtual student/parent/teacher conferences for the year will be held online via Webex on Thursday 30 March from 1.00pm-4.30pm and 5.00pm-7.30pm.  Further information will be sent out closer to the time.
2022 Virtual Presentation Night
Congratulations to all our students who will be receiving awards at our 2022 Virtual Presentation Night next Tuesday 28th February at 7.30pm.
Students will be able to collect their awards on the day, before viewing the event with their families that evening.  All members of our learning community are invited to attend, to celebrate our students' great achievements during 2022. Further details have been sent out on Compass.
STOPIT service
STOPIT is a new Victoria Police text notification service enabling commuters, including school students, to report any form of inappropriate behaviour that makes them feel uncomfortable, frightened, or threatened on the public transport network.
How STOPIT works.  The STOPIT service enables commuters to use their mobile phone to report inappropriate behaviours promptly, easily and discreetly. To use the service, commuters simply text 'STOPIT' to 0499 455 455. This triggers an automated response that includes a link to where the commuter can provide more details about what's just happened.
When people report these types of inappropriate behaviours, police can investigate and identify offenders to improve safety on public transport for everyone. Parents and carers are encouraged to consider discussing the new service with students who travel on public transport. Students who use mobile phones outside of school hours are encouraged to save the STOPIT number in their mobile phone.
Please note, STOPIT is for reporting non-urgent incidents on public transport. Always phone 000 in an emergency. For more information, refer to sexual and anti-social behaviour on public transport on the Victoria Police website.
Mrs Karen Wade
College Principal