Welcome to 2023
Welcome to our new Year 7 families and welcome back to our returning year 8 families for 2023. The Junior Campus is an exciting place to be at this time of year. I am thrilled to be heading up the campus, alongside Mrs Debbie Sekula (Head of Junior School) and Mrs Danielle Mott (Junior School Leader). I would also like to acknowledge the work of our year level coordinators, who developed an engaging program to help all students and teachers settle into the year. At Year 7 we have Mr Jamie Stroud and Mrs Nicole Griffin and at Year 8 are Mr Patrick Thompson and Miss Danielle Robertson.
Thanks must also go to all of our Junior Campus staff and students for the way they have started the year. It is an exciting learning community and we're looking forward to a great 2023.
Year 7 Camp and Year 8 Challenge Program
We are very excited to start the year with our traditional Year 7 Phillip Island Adventure Camp and Year 8 Challenge Program from 15 -17 February. Both programs are wonderful opportunities for our students to make new friends, challenge themselves, and try new things. Thank you to all staff who have volunteered to support these programs. We look forward to sharing our photos and stories in the next newsletter.
Parent Communication
It is extremely important that we communicate with each other as part of our partnership in educating your child. If you have any matters you wish to discuss with your child's classroom teachers, please contact them in the first instance. If there is something else you would like to discuss following this, please contact a Year Level Coordinator who will assist or refer it to one of our Leading Teachers/Campus Principals.
Student Safety
With the commencement of the school year, it is timely to remind all members of our college community to observe all road laws.  In particular cyclists must wear helmets and when students are crossing roads, it needs to be done with care and observing traffic signals and the crossing supervisor if present.  Please discuss this with your son/daughter and emphasise the need to follow correct road safety practices to keep everyone safe.
Car parking at the Junior Campus
This is a reminder to all families that unfortunately there is no parking available on-site at the Junior Campus. We ask that any families travelling by car make use of the streets adjacent to, and opposite, the campus, while respecting our neighbours' needs. We also ask that families refrain from stopping on Stephensons Road for pick-ups and drop-offs as this is very disruptive to the flow of traffic.
Student accident insurance, ambulance cover arrangements and private property brought to school
Parents/carers are reminded that the Department of Education does not provide personal accident or ambulance cover for students. Parents and carers of students, who do not have private health insurance or ambulance cover, are responsible for paying the cost of medical treatment for their injured child.
Private property brought to the college by students, staff or visitors is not insured and the Department of Education is not responsible for any loss or damage. This can include mobile phones, calculators, sporting equipment and cars parked on school premises.  It is recommended that parents/carers consider insurance policies that can be purchased from commercial insurers.
Compass
All parents should now have access to Compass.  Compass is used to communicate with parents on a wide range of activities within the school.  Compass can be access through the college website using any web browser (Internet Explorer, Firefox, Chrome, Safari) via your desktop computer or mobile device.   Alternatively, parents can also download the Compass App from the Apple App store or Goggle Play by searching "Compass School Manager" which will allow you to access Compass through their mobile device.  It is important to note that some of features of Compass are only available in the "browser" version.
Student Diaries
Student have received their diaries which are valuable tool to support their learning.  Students should record homework and upcoming events to assist with time management and organisation.  The diary also contains many worthwhile resources and parents are encouraged to check it weekly and discuss "What went well" for the week


In each issue of the college newsletter this year I would like to take the chance to get to know one of our wonderful Junior Campus staff members a little better
Getting to Know…Mr Sheehan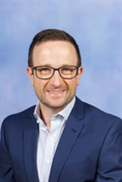 How long have you been at MWSC?
I started at MWSC in 2007 as a student-teacher completing my final placement. I was lucky enough to be offered a position the following year.
What is your role at MWSC? Previous roles?
I am currently Campus Principal – Junior School. Prior to this I was the Head of Pedagogy for a number of years. Before that I had a range of roles in all three sub-schools at MWSC.
What do you like to do outside of school?
I enjoy running, reading, listening to music, gardening and generally being outside and active. Most of all I enjoy spending time with my wife and three children.
Favourite thing about working at a school?
I love that no two days are ever the same. I don't think I have ever been bored at school. I also love the energy of working with teenagers. While the trends change each year, the common thing is that teenagers remain very entertaining.
If you didn't work in a school, what would you be doing?
I knew I wanted to be a teacher from pretty early on, but I always wanted to be on the radio when I was a kid. Either commentating the cricket or spinning the latest hits.
What kind of student were you at school?
Relatively quiet, not as hard-working as I should have been, but knew how to knuckle down at the right time.
Mr Matt Sheehan
Campus Principal – Junior School