Summer Reading Challenges from the Junior Campus Library
The longer Summer school holiday break is a good one to encourage habits for a lifetime love of reading for leisure.
Challenge idea: 1
The Junior Campus library issues students the challenge to take photos of different places they read – in a tent, at the beach, on a picnic blanket in the backyard, under a tree, or even in a cosy spot inside on a rainy day.  Include the location so we can create a map for a library display in 2023.
Students have been given the opportunity to borrow books from the school library in the last 2 weeks and your local public library will remain open. If you are on a holiday, consider visiting the local opportunity shop to get books at bargain prices and swap them amongst friends. The school has access to an E Book collection 24/7. Here are 2 links that are available for students using their school email accounts: https://mwsc.wheelers.co/ and here is a list of titles students can look at by genre e-books by genre
● Make sure devices are charged before you get comfy
● Download books in Wi-Fi spaces or before you go camping or away with unstable connections.
Challenge idea:  2
Public Libraries Victoria 2022 state that:
"Research has identified a phenomenon known as the 'summer slide', which refers to the loss of literacy skills over the summer holidays when children do not read—Library services across the state participate in the BIG Summer Read each year.  The campaign aims to increase library loans, engage young people in reading for pleasure and support literacy development. It is hoped the program will build on the wonderful Libraries Change Lives campaign and improve cross-sector collaboration into the future."
Registrations for the 2022 BIG Summer Read open on 7 November 2022.  The program starts on 1 December and finishes on 31 January. Only books logged between these dates count towards the program and any prize draws.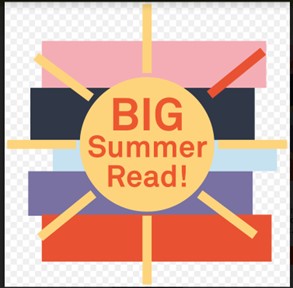 Mrs Stephanie Thomas
Teacher / Librarian – Junior Campus