All State Jazz Championships
On Saturday 14 May, the MWSC Jazz Band and Stage Band attended the All State Jazz Championships held at St Leonards College.
The Jazz Band, under the direction of Mr Damien Maughan performed 3 songs in the non-competitive section of the event. The band was also given a short on-stage tutorial from Australian trombonist, Jordan Murray following their performance in which he praised the band for their efforts, and gave some excellent feedback for improvement.
Later in the afternoon, the MWSC Stage Band performed for the competitive C Grade division. Under the direction of Tijtje Keatley, the band showed off their hard work performing three contrasting numbers, achieving 1st place and several other awards. For winning the division, the band has been invited to perform at a gala concert this Saturday night with other winning ensembles and Australian Jazz Greats. They have also won a workshop with an affiliated jazz musician to be held later in the year.
Senior Stage Band Results:
Overall: 1st place
Best Trumpet Section
Best Rhythm Section ($750 prize in equipment for the school)

Victorian All State Jazz Championships ALL STARS (students picked as the best player of their instrument in the section)
Baritone Saxophone: Noah L (Year 9)
Trumpet 4:  Alannah R (Year 10)
Bass:  Sam E (Year 11)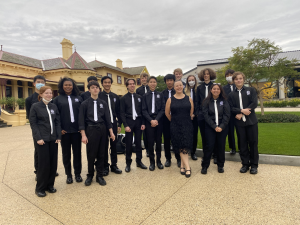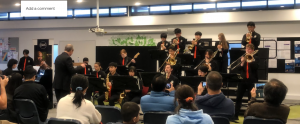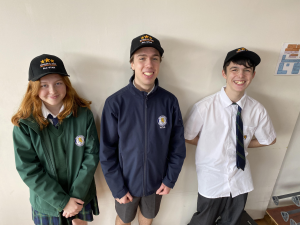 Unit 3 Recital
The Unit 3 Recital was held on Thursday 12 May. The students in the Year 12 Music class have been preparing a program for the past six months in readiness for this recital and their end of year exam. Recitals such as this provide an excellent opportunity for the students for performance practice, as well as giving the parents and teachers an opportunity to hear the hard work of these students.
Thank You to the marking panel, Ms Melissa Knowles, Mr Timothy O'Connor and Ms Keryn Lientschnig as well as the parents who came along to support and encourage these young musicians.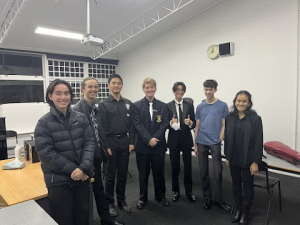 Year 10  Recital
The Semester 1 Year 10 class performed in their first recital held during a lunchtime concert on Thursday 19 May. This recital allowed students to perform for a small audience of peers and teachers and demonstrated a diverse range of instruments and music styles. Congratulations to the students for completing this recital as part of their CAT assessment for the term.
UPCOMING MUSIC DATES
All State Jazz Championships Gala Concert – 21 May
Generations in Jazz – Recordings for submission – 20th May & 23rd May
Unit 2 Recital – Limited audience
Matilda Sitzprobe (Orchestra and Leads) – 28 May
Soiree Concerts – 14 & 16 June
Mrs Tijtje Keatley
Music Director