2018 Junior School Captains
Congratulations to our Junior School Captains who were recently announced. We look forward to working with them to further develop student voice and student leadership on the Junior Campus.
Junior School Captains
Junior School Deputy Captains
Student Leadership Team
This week we had our first meeting for our new Year 8 Student Leadership Team where they came together to start planning some areas their work will focus on this year. It was great to see our young leaders working together, with input from our current College Captains: Liam, Vidarshana, Emma and Maddy. Thank you to Ms Kate Rose for her efforts in organising this event, along with Ms Hayley Dureau, Mr John Simon and Mrs Karen Wade who spent time working with this team.
Year 7 Camp and Year 8 Challenge Program
As we move into the last week of term, our Year 7 students are getting excited about attending Camp Coonawarra where they participate in range of outdoor activities including flying fox, giant swing and canoeing. The camp also provides a great opportunity for year 7 students to further develop friendships and create new networks of friends.
The Year 8 Challenge Program provides Year 8 students with an opportunity to step outside their comfort zone with activities including Hip-hop dancing, rock climbing and a Reptile Encounter.
Thank you to Mr John Simon, Ms Lauren Kelly, Ms Emma Kerr, Ms Katie Radak, Mrs Belinda Gatward and Mr Way Lim for their efforts in organising and planning these events, along with all of our staff participating in these events.
College Open Day/Night – Thursday 26 April
Preparations are well underway for this important annual event. Our Faculty Leaders are working with their teams of teachers to plan displays for the night. The Junior Campus will be open from 4.00pm to 7.30pm allowing prospective families to engage with teachers, students and get a greater understanding of our fantastic college community. School tours of both campuses will be offered throughout the day for interested parents. Please see the college website for further details. Thank you to Ms Narda McLennan for her efforts in organising materials and promoting this great event.
College Values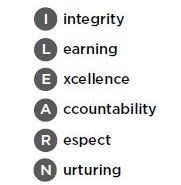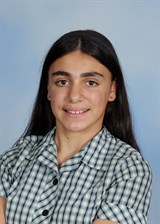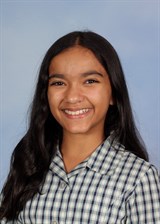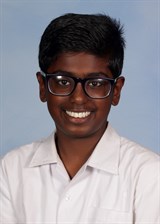 Congratulations to Reilly B, Grace J, Vishwa P and Joash R from Year 8 for clearly demonstrating our School Values over the past week in particular, for having a positive attitude and for showing initiative and leadership.
We look forward to acknowledging other students over the course of the year as we aim to consistently demonstrate our community values.
Mr Andrew Batchelor
Campus Principal – Junior School