I would like to take this opportunity to formally introduce myself, my name is Paul Graham and I am the Manager of Student Wellbeing for Mount Waverley Secondary College. Thank you to Mrs. Wade who welcomed me in the previous school newsletter. I am excited to be here and I am lucky to be leading such a fantastic team. I've spent the first 3 weeks getting to know as many staff as possible, attending school assemblies and hosting the year 12 evening with clinical psychologist Andrew Fuller who shared his knowledge and tips to help year 12 students and parents navigate through this year and get the best out of themselves.
I have been impressed with the dedication and passion shown by both teachers and students and I look forward to working with the staff to support student's overall wellbeing and to improve student learning outcomes.
The 2018 Student Wellbeing Team (formerly Student Services) consists of the following staff:
Manager of Student Wellbeing: Mr Paul Graham
Student Wellbeing Coordinators (SWC): Ms Danielle Mott – Junior Campus and Ms Kerri Haworth – Senior Campus
Nurses: Mrs Michelle Taylor, Mrs Debi Radi, Ms Penny Fleming, Ms Jody Clooney and Ms Sandra Davies
Chaplains: Ms Alyssa Mercer (Term 1) and Mr Kyle Barnden (commencing Term 2)
Visiting DET Support Staff: Psychologists, Social Workers, Speech Therapists and Visiting Teachers
Outreach Workers from community organisations: MYFS, KYMS, EAMS et al
Integration and Individual Learning Needs Coordinator: Mrs Margaret Taylor
A big thankyou to Alyssa Mercer who is expecting her first baby in April and is finishing up towards the end of term. She has been an integral part of the team and has done a great job with managing breakfast club, running focus groups and mentoring several students. I wish her and her family all the best of luck and full health for the future.
A new Chaplain, Mr Kyle Barnden will be starting on Monday 19 March. We look forward to welcoming him to the team.
Breakfast club has started and has received great numbers so far. It operates on Mondays and Thursdays in the Junior Campus and Tuesdays and Wednesdays in the Senior campus from 7:45am to 8:30am.
For any support with your child's overall wellbeing (this may include student counselling, advice/guidance, help with navigating services in the community or simply a wellbeing check up) please don't hesitate to contact myself or one of the student wellbeing co-ordinators. If it's a physical medical condition, please inform the nurses so that they are best prepared in supporting your child whilst they are at school, this includes those students that are returning to school with injuries.
I look forward to hearing from many of you and I wish everyone a safe and happy 2018!!
Mr Paul Graham
Manager of Student Wellbeing
Information and Resources for Parents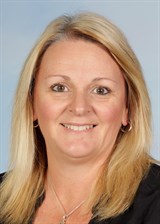 Mrs Kerri Haworth
Student Wellbeing Coordinator -Senior Campus
1).. The Who's in Charge? group is an 8-week program for parents or carers of young people (8 to 17 years) who are out of control, violent or defiant.
Monash Family Services will be facilitating this program.
The group aims to:
Provide a supportive environment to share experiences and ideas
Reduce the guilt and shame which most parents feel
Offer ideas to help you develop individual strategies for managing your child's behaviour
Explore ways of increasing safety and well-being
Help you feel more in control and less stressed
Next program runs from 7pm-9.30pm and starts on Tuesday 24 April and finishes on Tuesday 12 June 2018.
The program will be running from Batesford Community Hub (94 Batesford Road, Chadstone).
This program is FREE. Limited places, bookings essential.
For enquiries or bookings call Monash Family Services on 9807 2500.
who's in charge flyer 2018 – Wellbeing
2).. Find attached information for upcoming seminar on Understanding School Refusal (Tuesday 6 March, 7pm-8.30pm).
Bookings are now open, places are limited.
To book a place for the Understanding School Refusal Seminar, please call Rebecca Giles on 9518 3571 or email on Rebecca.giles@monash.vic.gov.au.
Understanding School Refusal Seminar flyer- Wellbeing