SAFE STEPS – Family Violence Response Centre
Over the course of 2017, our very generous staff members have been collecting toiletries during their school holiday travels. These toiletries have now been donated to Safe Steps. Safe Steps is a family violence response centre whose head office is located in North Melbourne, however they have a number of refuge centres throughout Victoria. The City of Monash lists Safe Steps as a service for women who are the victims of domestic violence.
On Monday, 27 November 2017, I visited the North Melbourne Head Office to deliver the toiletries. They were overwhelmed with the generosity of our kind-hearted staff and were extremely grateful that we had taken the time to think of these vulnerable members of our community. Often with only the clothes they are wearing and no time to pack anything else, shampoo, conditioner and soap can easily be overlooked when fleeing a dangerous situation. Whilst it does not change their situation, a warm shower can help to soothe and calm a frightened woman and her children, who are displaced from their home and contemplating their next step.
With 'Community' as one of the Mount Waverley Secondary College values, it is appropriate that our college has been involved in helping to make a difference in the lives of these very vulnerable women and their children.
Please see the attached letter of thanks and Certificate of Appreciation – STEPS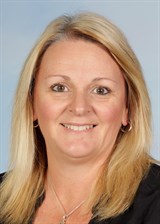 Kerri McLeod
Student Wellbeing Coordinator
Senior Campus