Welcome to Our 2018 Year 9 Students
I would like to welcome Year 9 students to the Senior Campus. This week the students have been participating in the Early Commencement Program. It is pleasing to see that they have made a successful transition from the Junior Campus to the Senior Campus, well done to all students.
Congratulations must also go to our Year 10 students who have had a very positive start to their 2018 studies. The Early Commencement Program provides our students with the opportunity to meet their teachers and begin the 2018 curriculum. It is pleasing to see that all students are actively participating in the program; this truly highlights the positive learning culture at the college.
The Early Commencement Program will continue until Tuesday 12 December and will be followed by the Year End Program (YEP).
The Middle School Team 2018
Our Middle School team is excited and confident that 2018 will be a successful year for all of our students. Throughout the year, please contact the respective Year Level Coordinators with any concerns or queries you may have.
Year 9 Coordinators – Mrs Kate Reichman and Ms Rebecca Kosach
Year 10 Coordinators – Mrs Glenda Splat and Ms Mardi deKretser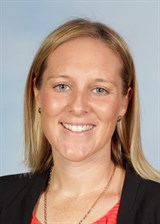 Lisa McKiernan
Head of Middle School