Parent Opinion Survey – confirms Mount Waverley Secondary College is a great school!
Each year we survey a randomly selected cohort of parents to measure parent opinion of our college. I am thrilled to report our parent responses were very favourable when compared to other schools across the State. Overall, parent responses in terms of general satisfaction with the college were outstanding 91st percentile. I am sure everyone would agree the reason why we are becoming a leading school is due to the combination of excellent staff, wonderful supportive parents and enthusiastic students who collaborate as a team to do their best. Congratulations to all members of our learning community whose valued contributions ensure that Mount Waverley Secondary College is a great school.
Term Four Working Bee
Thank you to all parents, students and staff who attended our final working bee for the year at the Junior Campus on Sunday 12 November. A lot of great work was achieved in many areas. Our main focus was on mulching in the gardens. I would like to congratulate Mr Ian MacLeod for overseeing the working bees this year. Congratulations to Mr Ian McLeod for overseeing the organisation of the Term 4 Working Bee last Sunday. Special thanks to all the students and parents who attended. The gardens look so much better!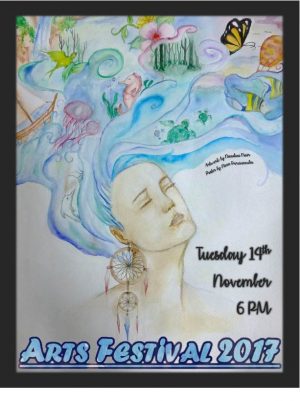 Arts Festival
Our annual Arts Festival was held last Tuesday night. The quality of our students' art work continues to amaze me and many awards were presented to students. We also were entertained by musical items, Drama performances and Media films. Congratulations to Ms Jane Carter, Head of The Arts and all of the Arts students and staff who were involved on the night.
Presentation Night
This year Presentation Night will be held on Friday 15 December at The Besen Centre, 7.00pm, 87-89 Station Street, Burwood. Students will be notified if they are to receive an award. Details regarding purchase of tickets will be published over the next few weeks.
Mrs Karen Wade
College Principal