On Tuesday 17 October, the Year 12 students attended a presentation from Red Frogs Australia.
The Red Frogs organisation is a support program for young people aged 15-25.
Red Frogs make it their mission to provide a positive peer presence in alcohol-fuelled environments where young people gather, educate young people on safe partying behaviours and promote and provide non-alcoholic and/or diversionary activities that engage young people in these environments.
With the end of the year celebrations looming, the Student Services team felt it was appropriate for the Year 12 students to have some timely reminders in relation to celebrating their achievement of finishing secondary school in a safe, respectful and enjoyable manner.
We encourage all of our Year 12 students to download the free Red Frogs App to their phone as a resource they can call upon if needed.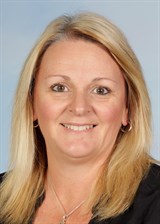 Ms Kerri McLeod
Student Wellbeing Coordinator