Alumni
On Tuesday 17 October we welcomed back 13 Alumni students to present to our current Year 9 students. The session was excellent and provided a learning opportunity around schooling, pathways and life learnings. It was also a great opportunity for our Alumni to come back to the college to catch-up with old friends and staff who were delighted to see them. Thank you to Ms Elise Dunstan, our Coordinator through the OurSchool program, along with our staff who made this event possible: Ms Lisa McKiernan, Mrs Stephanie Thomas, Mr Anthony Borya, Ms Jane Carter and Ms Belinda Gatward. We look forward to welcoming back more Alumni at future events.
Dr Russell Quaglia Keynote Presentation
On Tuesday 10 October we welcomed Dr Russell Quaglia from the USA who is a renowned expert on Student and School Voice. We had over 200 guests in attendance from a range of schools across Victoria, along with representatives from the Department of Education and Training, and it was an outstanding event. Thank you to Ms Hayley Dureau who organised this event as it was a great opportunity for our college and the wider community.
VicSRC Recognition Awards
Congratulations to our Year 10, 11 and 12 Student Leaders on their shortlisting as a finalist in this year's Group Action Award category, and for being awarded second place. These awards recognise student leadership and student voice in all schools across Victoria, and is further recognition of the excellent work our students are doing here at Mount Waverley Secondary College.
Mango Fundraiser
As previously highlighted, Mount Waverley Secondary College is undertaking a Mango Fundraising Drive. Orders are now open and are required by the close of business on 25 October in order to have delivery around 4 December. For only $25, you will receive a tray of fruit containing 7kg of freshly picked, juicy mangoes. To order please use the following link at Trybooking: https://www.trybooking.com/RXUA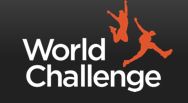 Thank you to Ms Lynette Spiller, Ms Kerri McLeod, Ms Emma Kerr and Ms Lauren Kelly for their efforts at the Teams and Parent World Challenge meeting on Monday 16 October from 3:30pm to 6:30pm. We look forward to continuing the community support of our students as they work towards their expedition to Cambodia and Laos next year.
International Students Lunch
Thank you to Mrs Linda Smith and Mrs Susan Stratford for their work in organising the International Students' Term 4 lunch on Tuesday 17 October. It was a great opportunity for our International Students to come together as a group and to wish our Year 12 students, who will be leaving us following exams, all the very best. Thank you also to Ms Jo Nicolazzo, Mr Thomas Lo, Mrs Karen Wade, Mrs Julie Cain and Mrs Kari Simmons for being supportive of this event and our students.
Mr Andrew Batchelor