Celebrating our Amazing Students
A huge congratulations to Talia F of Year 10. During the school holidays, Talia represented Australia at the FIG Artistic Gymnastics World Championships held in Canada. Well done on such an amazing achievement! Over the past two years, Talia has committed herself to a rigorous training schedule, training up to 30+ hours a week, whilst balancing her schooling commitments. As a college community, we are extremely proud of Talia's achievements. Talia's next goal is to qualify to represent Australia at the Commonwealth Games in 2018; we wish her well with this endeavor.
End of Year Exams
The end of year exam timetable has been published on Compass. All families are encouraged to download this document to help support their student develop a study timetable.
Preparing for Exams – Positive Study Habits
Achievement and success does not just happen overnight, it is a combination of effort and hard work over a period of time that sees results. With everything in life the harder we work, the better the result; preparing for exams is no different.
Here are some tips to help students get started:
Give yourself enough time to study. Don't leave it until the last minute
Organise your study space
Use flow charts and diagrams to identify key concepts
Explain your answers to others
Organise study groups with friends
Take regular break
Snack on 'brain food'
Maintain a balanced lifestyle – exercise and 8 hours of sleep per night
Avoid listening to music whilst studying
Year 10 Camp 2018
A reminder to all parents that the final balance for the Phillip Island Camp is due by 28 October. Please refer to Compass for payment details.
Year End Program (YEP) Attendance
It is a Department of Education and Training requirement that students in Years 7-10 attend school at this time, therefore the college expects all students from Years 7-10 to attend the YEP program. Should exceptional circumstances prevent your child from participating in this program, please collect and complete a "Non-Attendance form" from reception at either campus and return it no later than 8 November.
Consent and payment is due today – 20 October – please refer to Compass for all the details.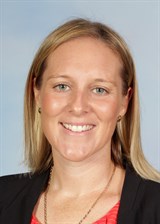 Ms Lisa McKiernan
Head of Middle School