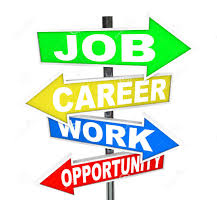 Students exiting the college
At this stage of the year some students and families are making decisions about attending selective entry schools, TAFE or obtaining full-time apprenticeships. The Careers team are happy to assist in discussing the options available. Please contact us at careers@mwsc.vic.edu.au
If a student is exiting it is important that:
• A letter is provided to the Sub School office outlining destination plans.
• The relevant 'Exit' and/or 'Transition from School' forms (for students below age 17) is collected from the relevant Sub School office.
• An 'Exit' appointment is made with the Careers team. Students should also complete and print their 'Career Action Plan' from Compass.
• If a student is planning to exit before reaching the age of 17 a 'Transition from School' form must be completed and sent to the Regional Office for approval. TAFE and employers will require this form to be finalised so they can enrol the student.
Year's 7-12 Work experience call out
The Careers team and some of our alumni are looking forward to informing our current Year 9 students about work experience matters in the first 2 weeks of Year 10. If you, or a business you are connected to, have opportunities to place Mount Waverley Secondary College students during the week commencing 4 June 2018, please contact Stephanie Thomas in the Careers office careers@mwsc.vic.edu.au
This program relies on the community supporting experiences for students.
Year 9 families will receive letters about the Work Experience Program early in Term 4.
University and you opportunities
Various institutions run programs during the school holidays and here are two you may wish to consider:
http://www.deakin.edu.au/about-deakin/events/step-on-campus
Step on Campus with a current student at any of our campuses. Experience the university atmosphere and get a feel for what it's like to study at Deakin. This runs in the Term 3 holidays.
William Angliss: 2017 School Holiday Program for Secondary School Students
William Angliss Institute will be conducting workshops for secondary school students in the September school holidays. Each day will include a hands-on activity in one of our specialist areas, a campus tour, catered lunch and a course information session. This program is recommended for students in Year 9 to 12.
The day will include an introduction to the Tourism industry via an on-site amazing race-style activity. Students will also participate in a 'flight attendant taster' in our airplane interior demonstrated area. Register Now
For more information please visit www.angliss.edu.au
Year 12 only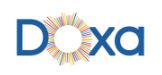 If you have experienced tough times at home please read the information in the attached link about support you may be able to apply for as you transition from school:
https://doxa.org.au/employment-pathways/
Mrs Stephanie Thomas
Careers Coordinator