Mango Fundraiser
As previously highlighted, Mount Waverley Secondary College is undertaking a Mango Fundraising Drive. Orders are now open and should be submitted no later than the close of business 25 October. Delivery is expected around 4 December. For only $25, you will receive a tray of fruit containing 7kg of freshly picked, juicy Queensland mangoes. To order please use the following link at Trybooking: https://www.trybooking.com/RXUA
Mount Matters Forum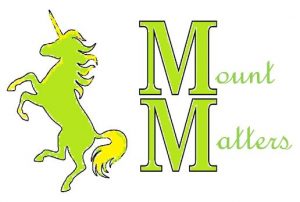 On Thursday 21 September we held the Term 3 Mount Matters Forum with our student representatives from Years 9, 10 and 11. This was a culmination of all their work throughout this term as they have met to discuss and plan further ways to improve our great college. Thank you to Ms Hayley Dureau and Ms Helen Calvert for their efforts in leading this great program. See also the Student Voice article late in the College News.
Learning Goals
Thank you to all of the staff and students who have participated in the various Learning Goal Forums this term and provided a variety of feedback and input. We have been further refining our approach and how this will be implemented in 2018. Thank you to Ms Hayley Dureau and Mr Matt Sheehan for their work, along with Ms Emma Stevenson and Ms Gokce Delioglu who have been part of the team leading this.
World Challenge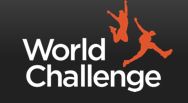 Thank you and congratulations to Ms Lynette Spiller, Ms Kerri McLeod, Ms Emma Kerr and Ms Lauren Kelly for their efforts in supporting the 2018 World Challenge student fundraising Bake Sale last week at our Parent/Student/Teacher conferences. We look forward to continuing our community support of our students in further fundraising as they work towards their expedition to Cambodia and Laos next year.
International Students' Term 3 Lunch
Thank you to Mrs Linda Smith and Mrs Susan Stratford for their work in organising the International Students' Term 3 Lunch on Wednesday 6 September. It was a great opportunity for our International Students to come together as a group and be further welcomed into the school community and Australian culture. Thank you also to Ms Jo Nicolazzo and Mr Thomas Lo for being supportive of this event and our students.
College Values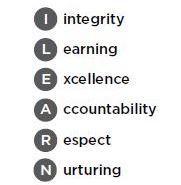 Congratulations to Campbell – Year 12, Tiffany – Year 11, Vidarshana – Year 11, Jennifer – Year 9, Harvey – Year 9 and Yadu – Year 9 for clearly demonstrating our School Values, in particular, for their leadership at the Cyber Victoria Schools Launch.
Mr Andrew Batchelor