Students in both Year 7 and Year 9 have now received their individual NAPLAN results. The achievement levels by students in Year 7 and 9 has again been very good which is pleasing to see. These results enable parents/carers and teachers to view how students are progressing against national benchmarks. If you have not received your copy, please contact the general office.
Student Parent Teacher Conferences
These important meetings are scheduled for Thursday 14 September on the Senior Campus. This is an opportunity for students and parents to meet with teachers to receive feedback on learning and determine action plans for further improvement in Term 4. I would strongly encourage both students and parents to attend these meetings. Bookings are now open via your Compass Parent Portal. Students do not attend school on this day as they are expected to attend conferences with their parent, in uniform.
Junior Campus Parent Literacy Night
Literacy was the focus on Thursday 24 August for our Junior Campus parents, with two presentations on literacy providing parents with useful tips and strategies to help them support their student with learning. We were fortunate to have Ms Terri Campbell, a Literacy Consultant, present to parents. Terri's presentation was informative and entertaining. Thanks also to two of our teachers, Mrs Trish Bennet and Ms Susan Foord, for their great work presenting on the night. Both presentations provided a wide range of strategies for parents to helping their student with literacy.
The Resilience Project
The college has been working with the Resilience Project recently. Ms Martine Heppel presented to students in Years 7, 9 and 12 focussing on three key areas: gratitude, empathy and mindfulness as important components for building resilience. Our parent presentation saw Mr Hugh van Cuylenburg reinforce this message and again provide simple but effective ways to build resilience within our college community. I would like to recognise Mrs Justine Smith, Acting Head of Student Services, for being the driving force behind the Resilience Project. The feedback has been outstanding highlighting how valuable these presentations were for students and parents. Well done Justine!
Term 3 – Working Bee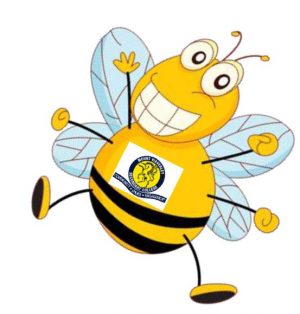 The third working bee for the year will be held on Sunday 17 September from 9.00am until 12.30pm at the Senior Campus. Please come along and help improve the college. There will be a range of jobs including spreading mulch and general gardening and weeding.
Parents are encouraged to bring along shovels, rakes and brooms as well as gardening gloves and a hat. Morning tea and a BBQ lunch will be provided. We look forward to seeing you there!
Mr Ian MacLeod
Junior Campus Principal